---
(PRELIMS + MAINS FOCUS)
---
Part of: GS Prelims and GS – II – International Relations 
In news
India will attend the 9th Ministerial Conference of Heart of Asia – Istanbul Process on Afghanistan.

Location –

Tajikistan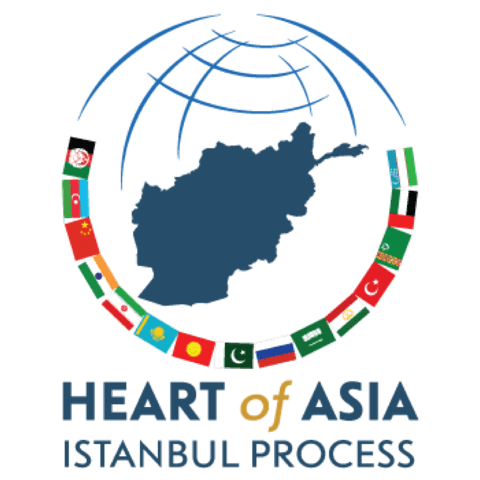 Important value additions 
The Heart of Asia – Istanbul Process (HoA-IP) is an initiative of Afghanistan and Turkey, which was officially launched at a conference hosted by Turkey in Istanbul in 2011.

Since then, Afghanistan supported by 14 Participating Countries of the Heart of Asia Region, 16 Supporting Countries beyond the region and 12 Regional and International Organizations are leading and coordinating this Process.

It is a platform for promoting regional security, economic and political cooperation centred on Afghanistan through dialogue and a set of Confidence Building Measures (CBMs).

De facto Secretariat:

The Directorate General for Regional Cooperation of the Ministry of Foreign Affairs of Afghanistan

The geographical area covering the 15 Participating Countries of the HoA-IP is defined as the Heart of Asia Region. 

It is one of the biggest regions in the world with a collective geographical area covering around 27% of the land area of the Earth.
Do you know? 
As the lead country for Trade, Commerce and Investment Confidence Building Measure under HoA-IP, India has made concerted efforts for strengthening regional connectivity for the greater economic integration of Afghanistan with the region.

A dedicated Air Freight Corridor between cities of India and Afghanistan and operationalisation of Chabahar Port in Iran are steps in that direction.

External affairs minister also visited the Dushanbe-Chortut Highway Project and lauded the work being done by Border Roads Organisation under Indian grant assistance. 

The 8-lane highway will decongest Dushanbe.
---
Part of: GS Prelims and GS – II – International Relations 
In news
India delivered on its promise of 2,00,000 doses of COVID-19 vaccines for the United Nations Peacekeeping Force (UNPKF) worldwide, sending a shipment bound for Copenhagen.
Important value additions 
UN Peacekeeping Force (UNPKF) 
UN peacekeepers provide security and the political and peace building support to help countries make the difficult, early transition from conflict to peace.

Principles

: (1) Consent of the parties; (2) Impartiality; (3) Non-use of force except in self-defence and defence of the mandate

Present status

: There are currently 12 UN peacekeeping operations deployed.
Do you know? 
For its services, UN Peacekeeping has also received the Nobel Peace Prize.

UN peacekeepers are often referred to as Blue Berets or Blue Helmets because of their light blue berets or helmets.
---
 Part of: GS Prelims and GS – II – International Relations 
In news
India abstained from voting on a resolution in the United Nations Human Rights Council (UNHRC) that makes a wide-ranging and damaging commentary on the human rights situation in Sri Lanka.
Key takeaways 
Resolution 46/L1 has decided, among other things, to "strengthen" the Office of the High Commissioner on Human Rights to collect evidence and develop possible strategies for future accountability processes for gross violations of human rights in Sri Lanka.

It refers to "persistent" lack of accountability for rights abuses committed through the years by "all parties" in Sri Lanka. 

Most seriously, it expresses a lack of confidence in the ability of the present government to address the shortcomings.

Among the 14 countries that abstained were Japan, Indonesia, Bahrain and Nepal. 

Among the 11 that voted against were China, Cuba, Pakistan, Bangladesh, Russia, and Venezuela.
Do you know? 
This is the 8th resolution on Sri Lanka at the Human Rights Council since the end of the war against the LTTE in 2009.

India's record of voting on these resolutions shows the ups and downs of New Delhi-Colombo relations, the pressures on coalitions in India, the influence of politics and parties in Tamil Nadu, and the ebb and flow of regional and international geopolitics.
---
Part of: GS Prelims and GS – I – Culture 
In news
The 'Chhatrasal Convention Centre at Khajuraho, Madhya Pradesh was recently inaugurated
Inaugurated by:

Ministry for Tourism and Culture and Chief Minister of Madhya Pradesh  
Developed under:

Swadesh Darshan Scheme of Ministry of Tourism.
Key takeaways 
The Ministry of Tourism has framed 'Development of Iconic Tourist Destinations Scheme' a Central Sector Scheme for development of nineteen identified iconic destinations in the country following a holistic approach.

They will also launch "MICE Roadshow – Meet in India" Brand and Roadmap for the Promotion of India as MICE Destination (Meetings, Incentives, Conferences and Exhibitions) in Khajuraho, Madhya Pradesh.
---
Miscellaneous
Indo-Korean Friendship Park 
India's First Indo-Korean Friendship Park was jointly inaugurated by Republic of Korea and India at Delhi Cantonment. 

It is in Delhi Cantonment.

The park is significant for it being a symbol of strong India-South Korea friendly relations. 

It is also a monument to India's contributions as part of 21 countries which participated in Korean war 1950-53, under the aegis of the UN. 

One of the pillars in the park encompasses Nobel Laureate Gurudev Rabindranath Tagore's narration of Korea as "The Lamp of the East" which was published in Korean daily "Dong-A-llbo" in 1929.
---
 (Mains Focus)
---
EXECUTIVE/ GOVERNANCE
Topic:

GS-2: Structure, organization and functioning of the Executive 
GS-2: Government policies and interventions for development in various sectors and issues arising out of their design and implementation
A look at Defence Bureaucracy reform – CDS
Nearly 20 years after the recommendation of the Kargil Review Committee on higher defence management, Prime Minister announced the decision to create the post of Chief of Defence Staff (CDS) in 2019

The decision was not so simple as many within the defence establishment were opposed to the idea of concentrating military decision-making in one person.

General Bipin Rawat was appointed as the first CDS for three years on January 1, 2020 and was also made Secretary of the newly-created Department of Military Affairs (DMA)

CDS was tasked with delivering on military reforms through transparent need-based hardware acquisition and creation of theatre commands for better synergy among the land, air and sea-based forces

The idea was to cut through bureaucratic red-tape and speed up decision-making in the defence ministry. 
What are the major concerns with Indian bureaucratic system? 
Lacks Result Orientation:

The Indian bureaucracy continues to be driven by process rather than the outcome.

Lacks sensitivity & responsiveness to Public's needs

: The disconnect between the common man and the bureaucracy has not reduced as the bureaucrats are more interested in keeping the file perfect

Colonial Hangover

: The bureaucracy still continues its legacy of British imperial past as officers sometimes function as part of an occupying power without any awareness of the position on the ground. 

Lacks Domain Expertise:

In the age of AI and multi-formatted information, bureaucrats generally have inadequate domain knowledge of their areas of work often leading to inefficient policy making.

Status-quoist in their attitude

: Serving bureaucrats resist infusion of fresh blood and ideas to guide them in their emerging roles and have inadequate communication especially with the Indian youth. 

Challenges even with existence of Political Will

: Many ministers say they find their bureaucrats behaving like the permanent opposition, determined to tire out the political executives through excessive reliance on procedures & process. 

For ex: It took more than one year for the government's human resource manager, the department of personnel and training, to make key appointments to the department of military affairs. 
Way Ahead
Appoint Third ARC

: It is time for government to appoint the third administrative reforms commission to institute cutting-edge reforms in the Indian bureaucracy. And this time, government should make sure that the recommendations are actually implemented – and not just on paper like the second administrative reforms

Incentivize better performing civil servants:

It is time for government to separate the wheat from the chaff by incentivising deserving senior officials through an alternative fast-track career progression channel. This will also lower the age profile of the top officials. 

Alternate System of Promotion:

The government should also consider promotions to higher levels, that is additional secretary or secretary-level posts from a pool of four to five batches together and not on a year-by-year basis as is done now. This will give the government a larger pool of officials to make their selection. 

Contractual Appointments System

: Perhaps, appointments at additional secretary or secretary-level could also be offered on a contract basis for five to ten years with compensation for premature separation or termination on each side. This will ensure accountability in terms of delivery on the ground.

Expand Lateral Entry:

While the government has inducted officers

through lateral entry at joint secretary levels

or below, this should be encouraged at an additional secretary or secretary-level as a laggard top official will ensure that the lateral entrant has no work
Conclusion
India should have a new result-oriented bureaucracy when the nation celebrates the 75th year of Independence as the present architecture needs to be torn down and rebuilt
Connecting the dots:
---
POLITY/ GOVERNANCE
Topic:

GS-2: Working of Executive & Parliamentary Accountability
Context: India's Parliament recently passed the National Capital Territory of Delhi (Amendment) Bill, 2021, which significantly increases the powers of the Lieutenant-Governor (L-G) of Delhi
Despite the nature of the sweeping changes this bill proposed, it was not sent to a parliamentary committee, and there was no formal consultation with stakeholders, civil society, or experts before it was quickly rushed through both Houses of Parliament
Importance of Committees
Thorough analysis of issues

: Most MPs are generalists who rely on advice from experts and stakeholders before taking decisions. Therefore, committees are meant to help MPs seek expertise and give them time to think about issues in detail. 

Ensures all parties voice their opinion:

All committees have MPs representing different parties, in roughly the same proportion as their strength in Parliament

Feedback from multiple stakeholders

: When bills are referred to these committees, they are examined closely and inputs are sought from various external stakeholders, including the public.

Less burden of populistic posture:

By virtue of being closed-door and away from the public eye, discussions in committee meetings are also more collaborative, with MPs feeling less pressured to posture for media galleries.

Put pressure on government:

Although committee recommendations are not binding on the government, their reports create a public record of the consultations that took place and put pressure on the government to reconsider its stand on debatable provisions.
Issues
Referring bills to committees is not mandatory:

In the Indian system, unfortunately, it is not mandatory for bills to be sent to committees. It's left to the discretion of the Chair — the Speaker in the Lok Sabha and Chairperson in the Rajya Sabha

Worrying Trend of sidelining Parliamentary Committees:

Sidelining committees is increasingly becoming the norm in India. Only 25% bills were referred to committees in the 16th Lok Sabha (2014-2019) as compared to 60% in the 14th (2004-2009) and 71% in the 15th Lok Sabha (2009-14).

Risk of weakening Parliament:

In the constitutional scheme of things, Parliament is supposed to maintain oversight on the government and keep its power in check. By circumventing due diligence in Parliament, we run the risk of weakening democracy.

Direct discussion not a substitute for committee deliberation:

The 16th Lok Sabha (2014-19) worked for over 1,615 hours, 20% more than the previous Lok Sabha, and passed 133 bills, 15% more than the 15th Lok Sabha. Thus, MPs are spending more time on direct deliberations on the floor of the House. However, these cannot be a substitute for committee deliberations as floor discussion lacks thorough analysis and also most MPs are not subject-matter experts. 

Brute Majority:

By giving discretionary power to the Chair to decide whether the bill has to be sent to committee or not, the system has been especially rendered weak in a Lok Sabha where the ruling party has a brute majority.
Way Forward
Sweden Model:

In countries such as Sweden and Finland, all bills are sent to committees. In Australia, a selection of bills committee, which includes members from the Opposition, is tasked with identifying the bills that should go to committees.

Need to uphold quality Governance & Parliament relevance:

Scrutiny by Parliamentary Committees is necessary to uphold the quality of legislation, and by extension, the quality of governance in the country. A strong committee system is probably the only way to ensure Parliament's relevance in the law-making process.
---
 (TEST YOUR KNOWLEDGE)
---
Model questions: (You can now post your answers in comment section)
Note:
Correct answers of today's questions will be provided in next day's DNA section. Kindly refer to it and update your answers.

Comments Up-voted by IASbaba are also the "correct answers".
Q.1 Heart of Asia – Istanbul process is an initiative of which of the following countries?
Afghanistan and Tajikistan 

Afghanistan and India 

Turkey and India 

Afghanistan and Turkey
---
Q.2 Resolution 46/L1, recently seen in news, is associated with which of the following?
Human Rights abuse in Sri Lanka 

Myanmar coup 

Saudi Arabia's resolution against Houthis 

United Nations' resolution to fight covid-19
---
Q.3 Chhatrasal convention centre was recently inaugurated in which of the following state of India? 
Madhya Pradesh 

Uttar Pradesh 

Rajasthan 

Chhattisgarh
---
ANSWERS FOR 29th March 2021 TEST YOUR KNOWLEDGE (TYK)
---
Must Read
On Mumbai's COVID-19 surge:
On water crisis and sustainable agriculture:
For a dedicated peer group, Motivation & Quick updates, Join our official telegram channel – https://t.me/IASbabaOfficialAccount
Subscribe to our YouTube Channel HERE to watch Explainer Videos, Strategy Sessions, Toppers Talks & many more…