Hello Friends,
"Slow and steady wins the race." This was a famous saying used to be told as a mantra for success. However, 'Slow' doesn't work with UPSC. For UPSC, you must change the saying a little bit. It should be – "Smart and Steady, wins the Race". With SMART we mean Sensible, Motivated, Articulated, Resilient and Thorough.
In order to develop all these qualities, there is just one thing that you can do – Practice.
Most of the students know the above fact, however, they just don't know how to do it. Just because they want to practice, they fall for anything that is floating in the market in the name of daily questions. You need to understand that writing random bad quality questions, taken from random newspaper articles won't take you anywhere. Rather, it'll be just a wastage of time. As we have told before, running on a treadmill won't take you anywhere. You'll just end up tiring yourself.
Just to put you on the right track, we started one of our most famous initiative the – TLP (Think Learn and Perform). The Think, Learn and Perform (TLP) initiative is a shining example. For thousands of aspirants, TLP is a daily ritual, an integral part of their lives. By devoting 25-30 minutes of their preparation time to write 3 answers a day, they have been able to develop excellent writing skills in a matter of 2-3 months. If you are unaware of the journey that we take two times a year to hone your answer writing capabilities, now is the time to get onboard.
We, at IASbaba, firmly believe in the principle that incremental but consistent growth is the most important element for success. We also believe that there is no magic bullet or shortcut to success. Nothing exemplifies this principle more than the preparation for the coveted civil services examination. There is a reason that you see most of our initiatives designed in a way that requires you to devote a little amount of time on a consistent basis over a number of months.
TLP is a simple initiative with meticulous planning. You are provided with a micro daily schedule that you can adopt for your preparation. Schedule is an important part of the program as it will keep you on the right track. You will be able to gauge your progress as you will be finishing the syllabus topic wise. We post 3 questions on a daily basis that are mix of static portion of the micro plan and current affairs. Aspirants write their answers and upload them on our website. This way, every aspirant gets access to the answers posted by others to compare and contrast his/her standing vis a vis others. Experienced Mentors from IASbaba will be evaluating the questions one the platform to give you an expert's feedback.
Peer feedback is also promoted to have engaging discussions on the questions posted. Peer review is an important practice as when you are reviewing your fellow aspirant's answer, you have turned the table and you are acting as an evaluator. It is important because, this way you will tend to find the mistakes in the answer which in turn will improve your own answers as you will refrain from committing them.
We also provide detailed synopsis to ensure that you get a ready reference to all the questions posted under the TLP initiative. The synopsis that are provided are articulated in such a way that you can prepare an entire topic from them.
In short, the features of TLP program are as follows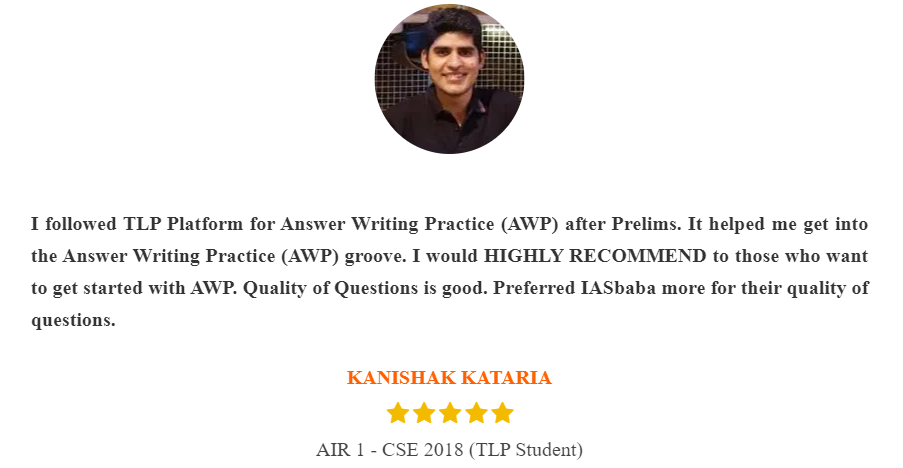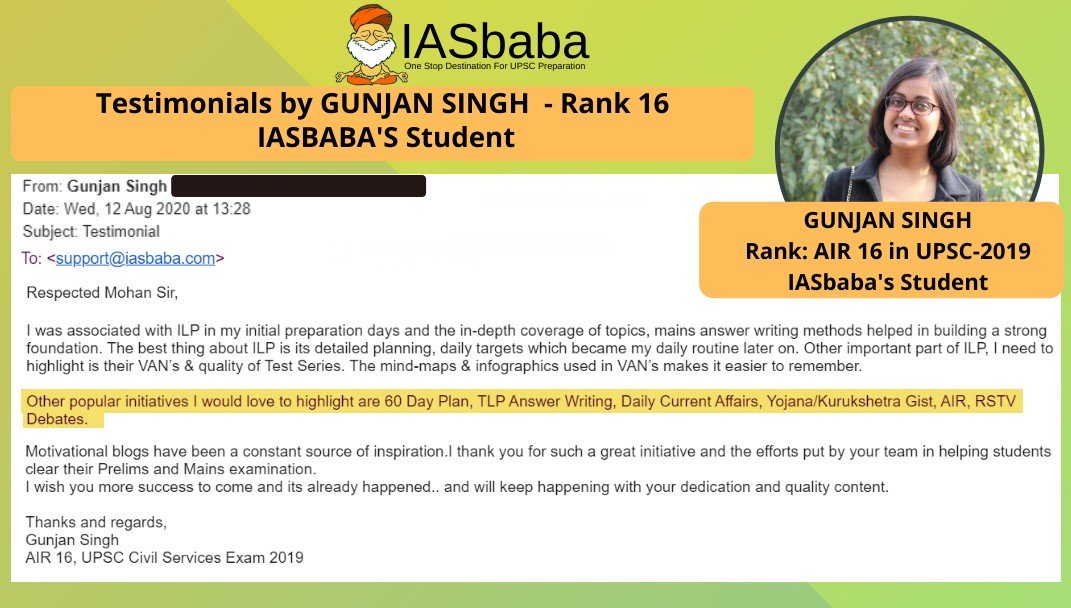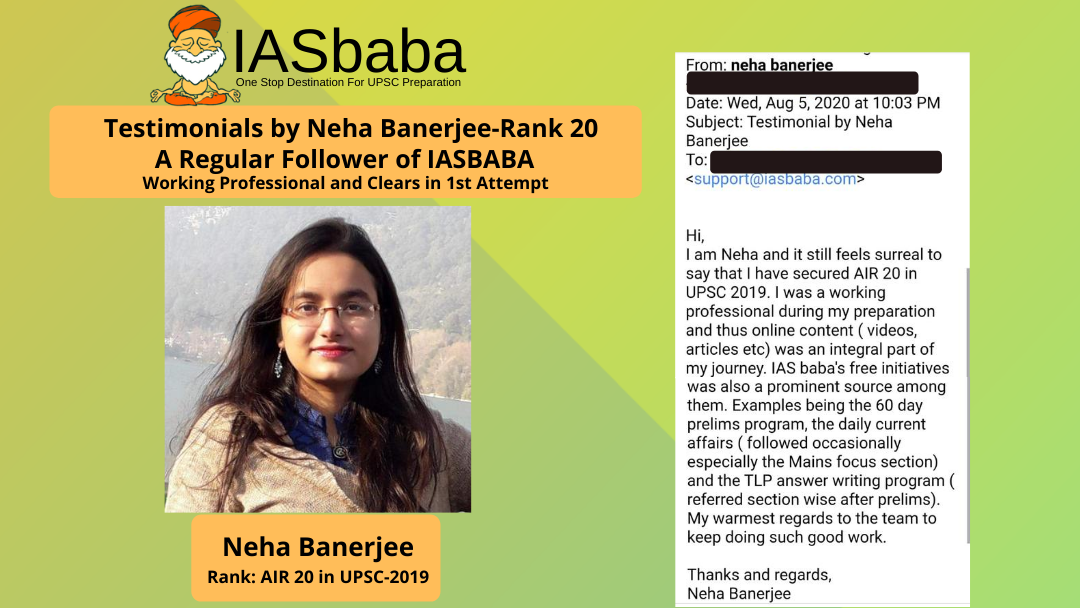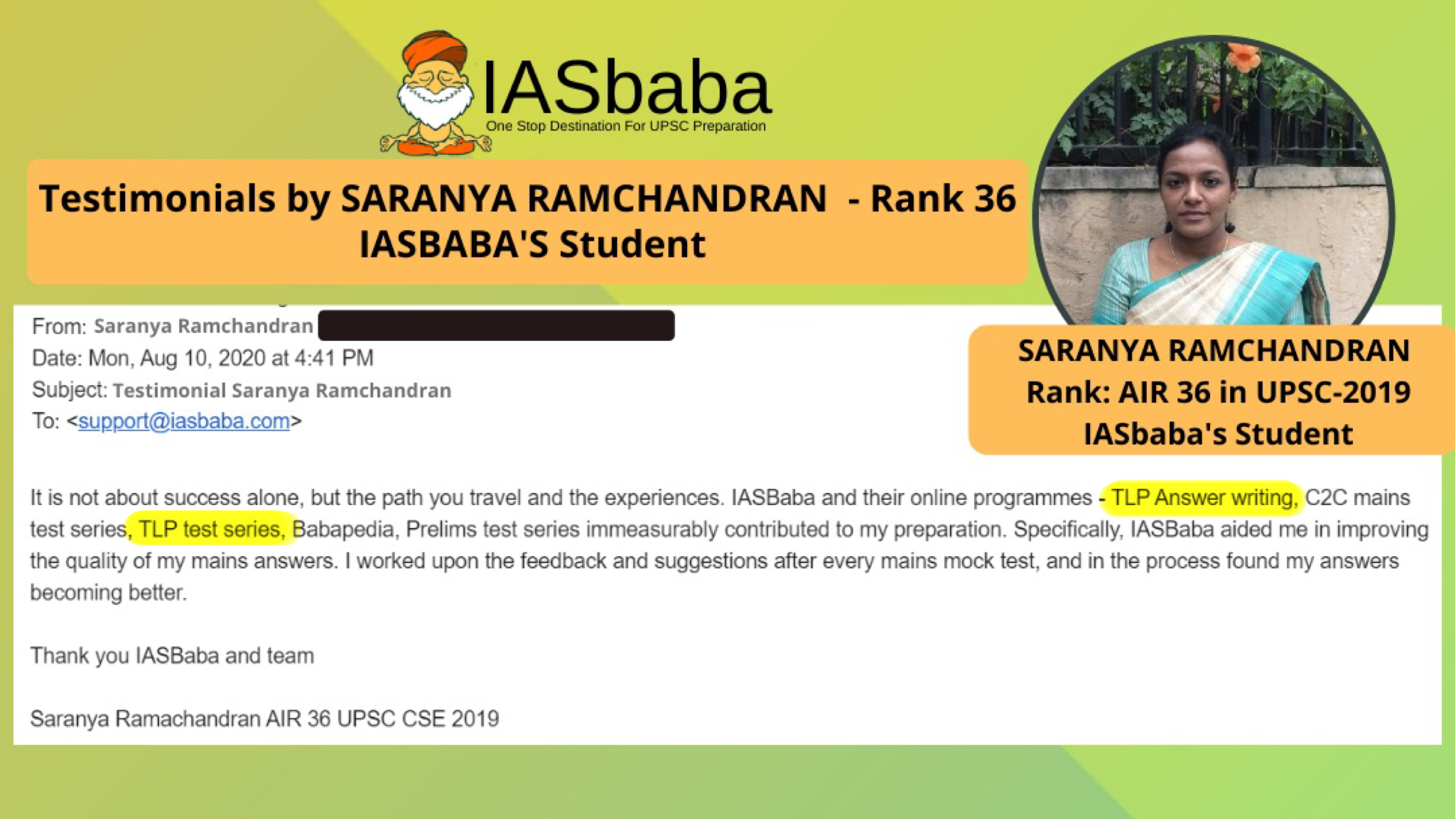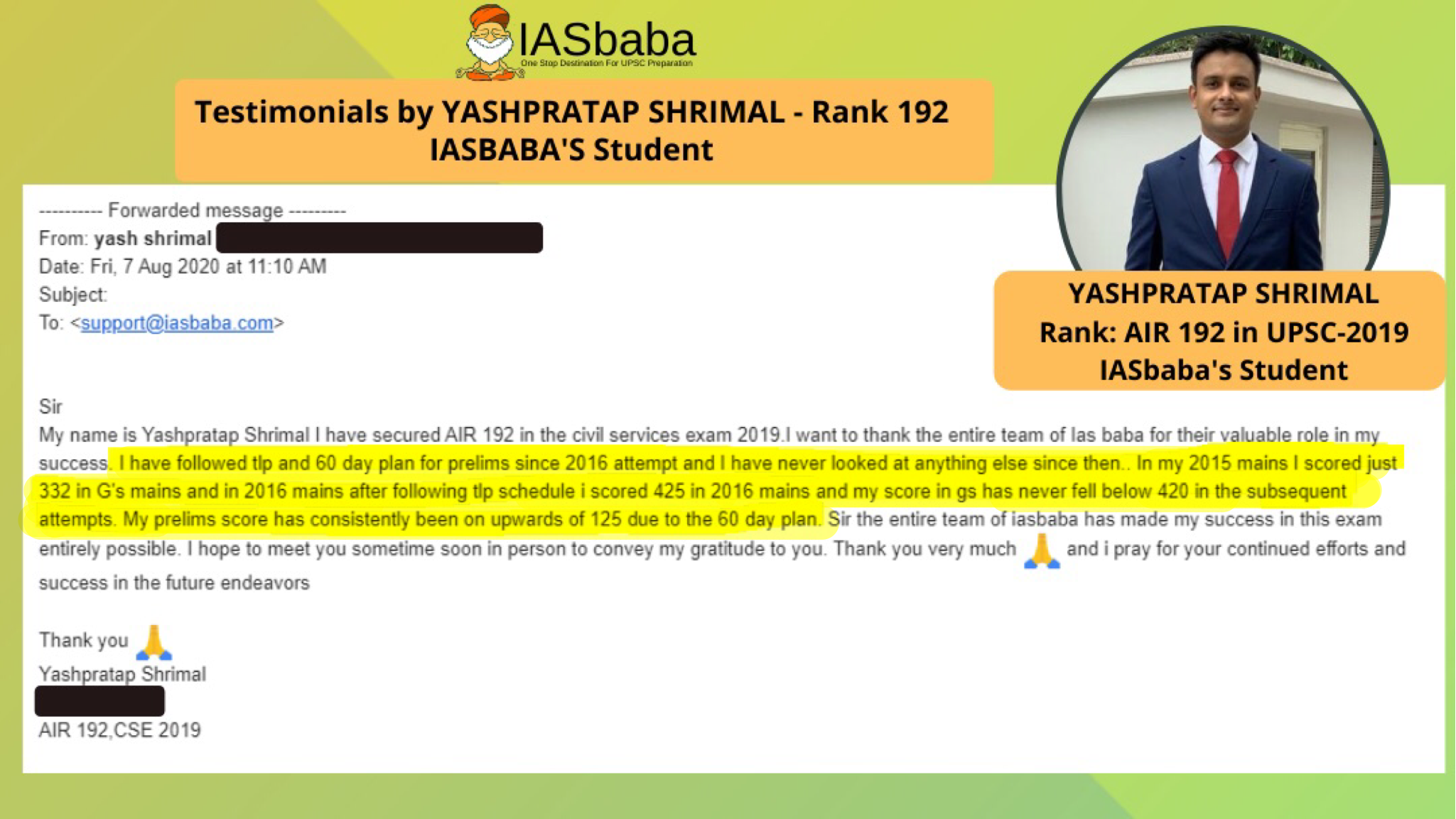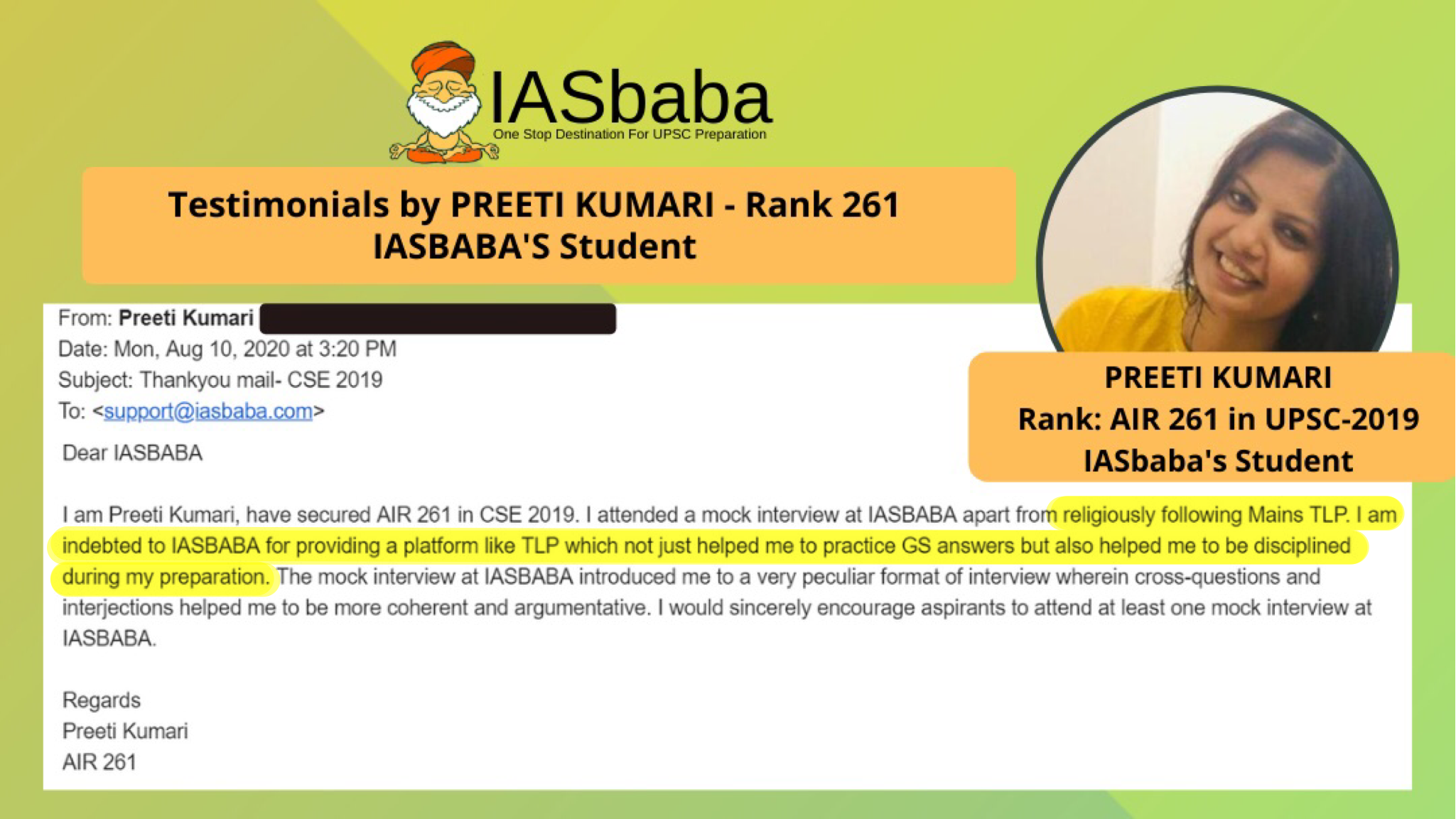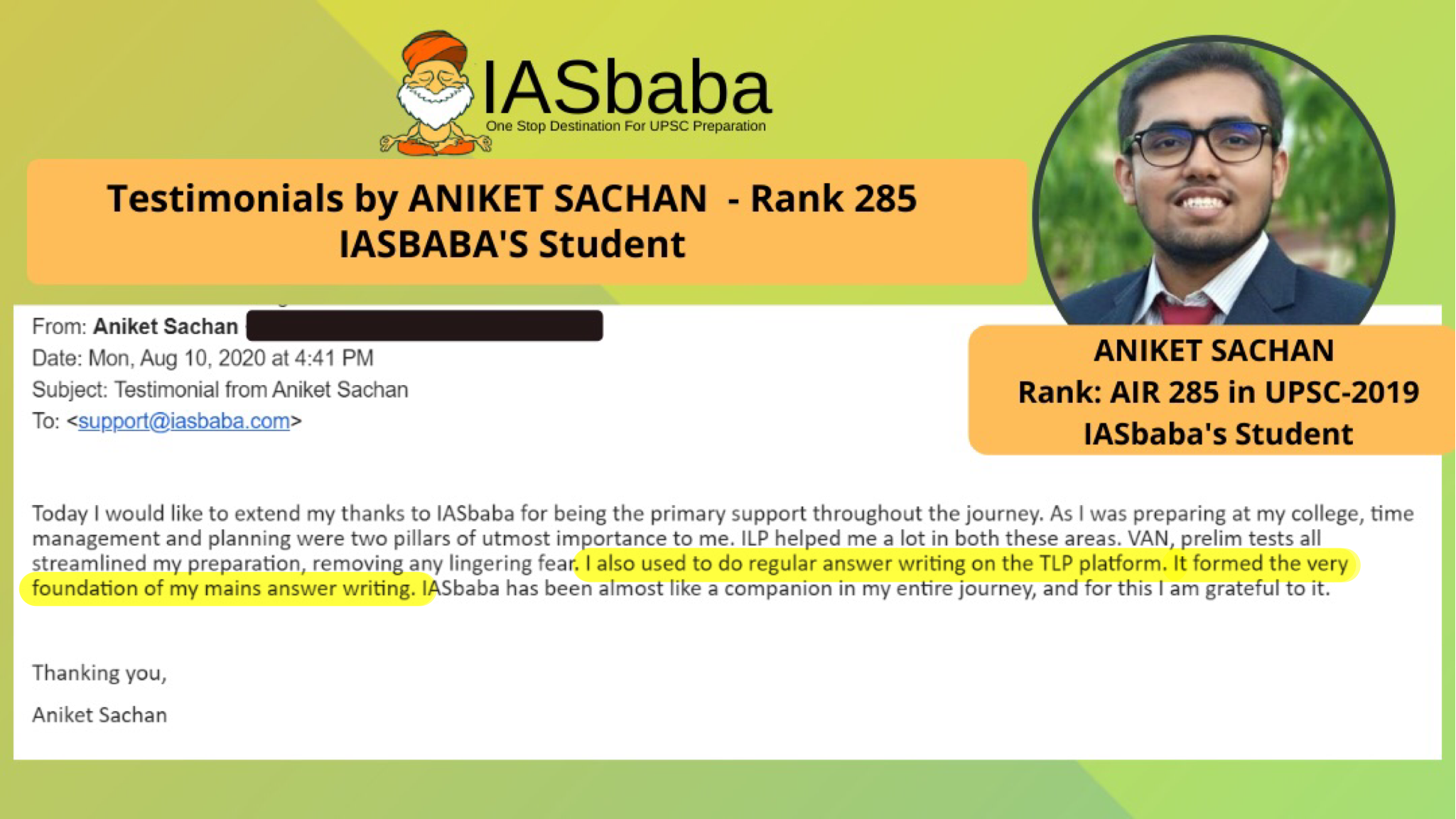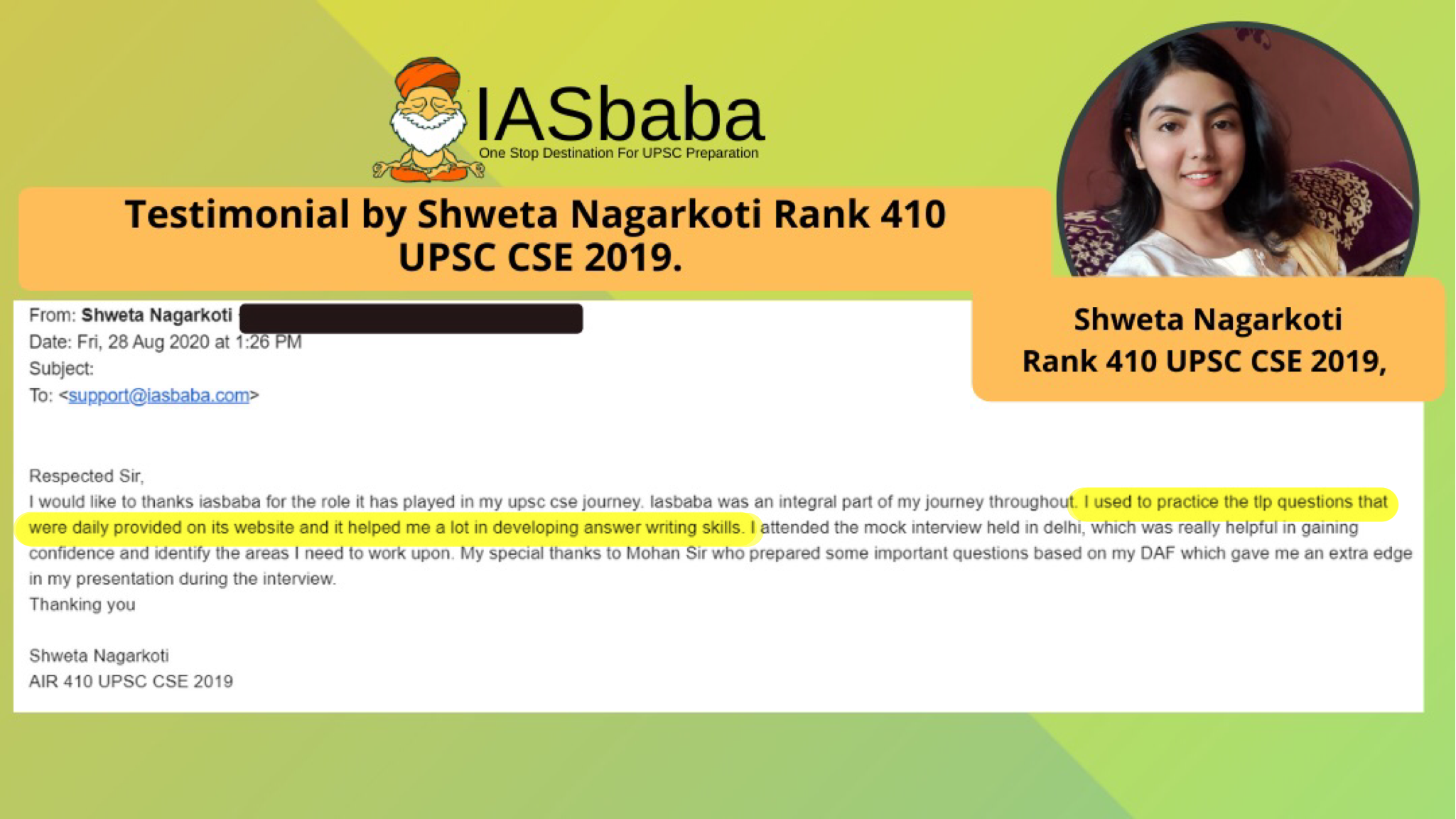 As you know we put in a lot of effort in every single initiative that we launch. We do not make questions just for the sake of it. Questions are well researched and are on the lines of UPSC pattern. The above testimonials from toppers are a proof of that.
However, a program is as successful as the aspirants who are using it. We urge you that even though the program is a FREE initiative, we would want something for Gurudakshina. Our Gurudakshina is your utmost sincerity, dedication and single-minded effort towards success. All your energies should be chanelised towards one goal.
Answer writing is an art that can not be learnt in a single day. So don't get bogged down by strict reviews. You are not on the platform to appease anyone, but to improve every single day. Write the answers everyday and learn from the comments of the IASbaba mentors and the feedback of your peers. We can assure you, by the end of the process, you will internalise the process of answer writing. Not only this, you will develop a muscle memory of several answers that you will find the actual UPSC exam. Many of the questions that we have asked on TLP, have been asked directly by UPSC.
On this note, we wish you all the best and hope that the process will help you in becoming a topper.
All the Best 
IASbaba Team