---
(PRELIMS + MAINS FOCUS)
---
Part of: Prelims and GS-III Economy
Context: The Reserve Bank of India (RBI) recently conducted a $ 5 billion dollar-rupee swap auction as part of its liquidity management initiative.
The action has led to infusion of dollars and sucking out of the rupee from the financial system. 

It will reduce the pressure on inflation and strengthen the rupee.
What happens during the swap auction?
The RBI sold $5.135 billion to banks on March 8 and simultaneously agreed to buy back the dollars at the end of the swap settlement period. 

When the central bank sells dollars, it sucks out an equivalent amount in rupees, thus reducing the rupee liquidity in the system. 

Liquidity means the availability of liquid assets in the market.

Dollar inflow into the market will strengthen the rupee which has already hit the 77 level against the US dollar.

The swap auction can be done in the reverse way also when there is shortage of liquidity in the system. 

The RBI then buys dollars from the market and releases an equivalent amount in the rupees.
News Source: IE
---
Part of: Prelims and GS-II Health
Context:  National Medical Commission (NMC) recently removed the upper age limit for appearing in the National Eligibility-cum-Entrance Test (Undergraduate) [NEET-UG].
National Medical Commission (NMC)
National Medical Commission (NMC) is an Indian regulatory body of 33 members which regulates medical education and medical professionals. 

It replaced the Medical Council of India on 25 September 2020.

The Commission grants recognition of medical qualifications, gives accreditation to medical schools, grants registration to medical practitioners, and monitors medical practice and assesses the medical infrastructure in India.
About National Eligibility cum Entrance Test
It is an all-India pre-medical entrance test for students who wish to pursue undergraduate medical (MBBS), dental (BDS) and AYUSH (BAMS, BUMS, BHMS, etc.) courses in government and private institutions in India and also, for those intending to pursue primary medical qualification abroad.

The exam is conducted by National Testing Agency (NTA).
News Source: TH
---
Part of: Prelims 
Context: Scientists say they have found the sunken wreck of polar explorer Ernest Shackleton's ship Endurance, more than a century after it was lost to the Antarctic ice.
The vessel lies 3,000 meters below the surface of the Weddell Sea.
About Weddell Sea
Weddell Sea is part of the Southern Ocean and contains the Weddell Gyre. Its land boundaries are defined by the bay formed from the coasts of Coats Land and the Antarctic Peninsula.

Various ice shelves, including the Filchner-Ronne Ice Shelf, fringe the Weddell sea.

Some of the ice shelves on the east side of the Antarctic Peninsula had completely disappeared by 2002.

The Weddell Sea has been deemed by scientists to have the clearest water of any sea.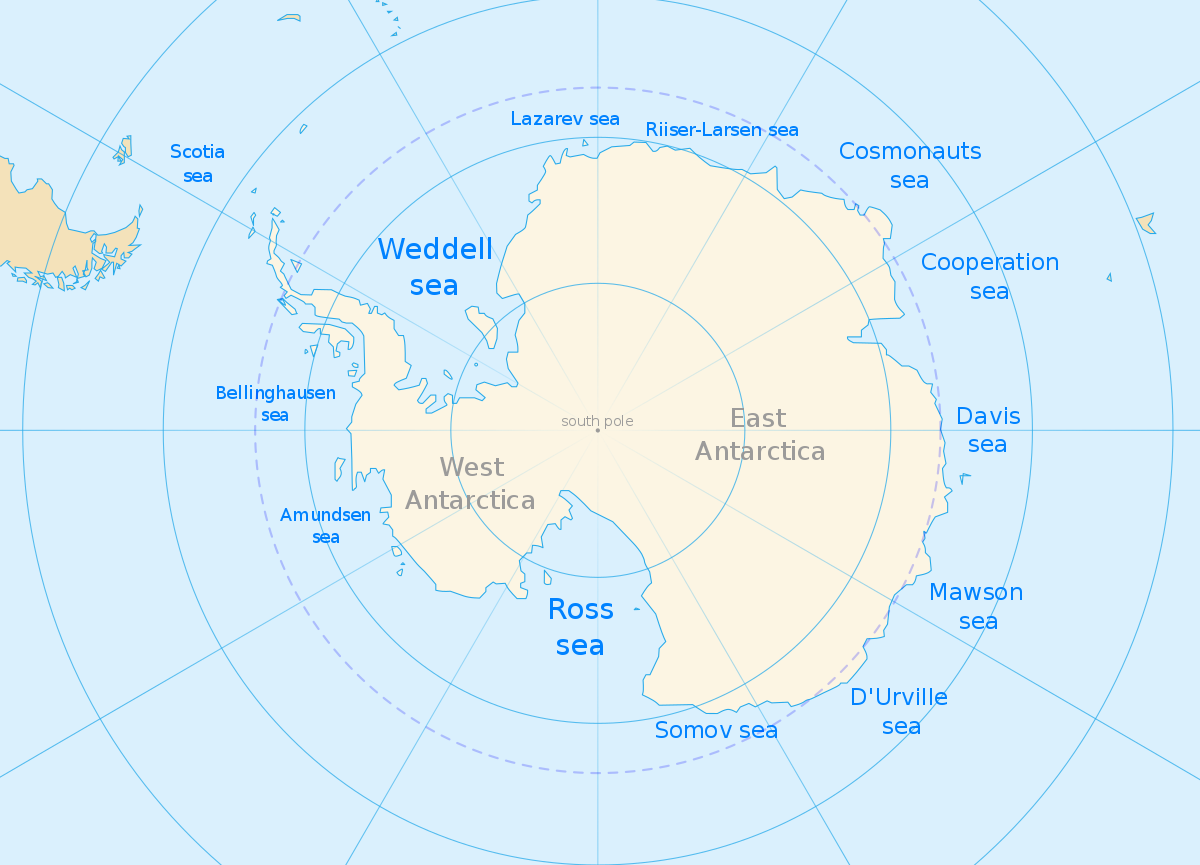 News Source: TH
---
(News from PIB)
---
Exercise DHARMA GUARDIAN-2022

:

An annual exercise between Indian Army and Japanese Ground Self Defence Force
Part of: GS-Prelims and GS-II: Government schemes and policies
'Captive Employer',  is a first of its kind initiative aimed at addressing the vision of a dynamic and demand-based skilling ecosystem catering to the requirements of industry partners assuring sustainable placements for rural poor youth. 
The initiative is a shot in the arm for the DDU-GKY programme, assuring post-training placement of candidates for a minimum of six months with a minimum CTC of Rs 10,000/-.

The model will allow the industry to source trainees as per their requirement with active support from States/UTs and train them as per the requirement of their own organizational/industry/ subsidiaries /operational need and provide candidates with assured placement. 

It will also allow employers to select rural youth and skills & deploy them in one of their establishment/subsidiaries.
About Deen Dayal Upadhyaya Grameen Kaushalya Yojana (DDU-GKY)
A nationwide placement-linked skill training program funded by the Ministry of Rural Development (MoRD), Government of India (GoI). 

DDUGKY seeks to build the placement linked skills of the poor rural youth and place them in wage employment across various sectors of the economy. 

The programme has an outcome led design with guaranteed placements for at least 70% trained candidates and is moving towards minimum mandatory certification.

The DDU-GKY scheme mandates one-third of the total candidates being trained under the scheme to be women. Also, even though the scheme targets rural poor youth in the age group of 15-35 years, the upper age limit for women candidates is 45 years.

Cumulatively 11.44 lakh youth have been trained and 7.15 lakh youth have been placed till 31st January 2022.
News Source: PIB
---
Part of: GS-Prelims and GS-III: Science & Technology
Context: Indian Scientists have discovered a strategy to synthesize novel solid adsorbents for CO2 capture and utilization. Prof. Banerjee's group from IISER-Kolkata, has discovered special types of nanoparticles or microparticles which can capture CO2 in their micro and mesoporous voids.
Carbon capture and utilization are growing fields of research focusing on reducing CO2 emissions. 

Although several industrial advancements have already been demonstrated, none of the technologies can provide an economically viable and complete CO2 capture and utilization solution. Therefore, fundamental research on novel solid adsorbents might offer a critical material for CO2 capture and CO2 utilization.
News Source: PIB
---
(Mains Focus)
---
POLITY/ GOVERNANCE
GS-2: Issues relating to development and management of Water
GS-2: Issues and challenges pertaining to the federal structure
Context: The freshwater resources are under stress, the principal driver being human activities in their various forms.
What approach is required for water management?
It is globally estimated that the gap between demand for and supply of fresh water may reach up to 40% by 2030 if present practices continue.

The latest UN World Water Development Report, 2021, titled 'Valuing Water', has called for proper valuation of water by considering five interrelated perspectives: 

water sources

water infrastructure 

water services 

water as an input to production and socio-economic development 

sociocultural values of water
What are the anthropogenic factors that influence a freshwater system?
The anthropogenic factors directly influencing a freshwater system are
engineering of river channels

irrigation and other consumptive use of water

widespread land use/land cover change

change in an aquatic habitat

point and non-point source pollution affecting water quality

Inefficient use of water resources in all sectors

reduction in natural storage capacity

deterioration in catchment efficiency
What approach can be taken to rectify the water imbalance?
The intra- and inter-basin transfer (IBT) of water is a major hydrological intervention to rectify the imbalance in water availability due to naturally prevailing unequal distribution of water resources within a given territory.

There has been nearly 110 water transfer mega projects that have either been executed (34 projects) or being planned/under construction (76 projects) across the world.

The National River Linking Project of India (mooted in 1970 and revived in 1999) is one of those under construction. 
What are some of the issues with IBT of water approach?
Contestation of Surplus & Deficit basin

: The basic premise of IBT is to export water from the surplus basin to a deficit basin. However, there is contestation on the concept of the surplus and deficit basin itself as the exercise is substantially hydrological. Population growth, urbanisation, industrialisation and declining rainfall are raising concerns on the surplus character of a basin.

Lack of Grey water usage:

It is estimated that 55% to 75% of domestic water use turns into grey water. This can be treated and used efficiently given the huge quantity involved.

Capacity utilisation of water infrastructure

: By 2016, India created an irrigation potential for 112 million hectares, but the gross irrigated area was 93 million hectares. There is a 19% gap, which is more in the case of canal irrigation. 

In 1950-51, canal irrigation used to contribute 40% of net irrigated area, but by 2014-15, the net irrigated area under canal irrigation came down to less than 24%. 

Ground water irrigation now covers 62.8% of net irrigated area. 

The average water use efficiency of irrigation projects in India is only 38% against 50%-60% in the case of developed countries.

Rice and wheat, accounting for more than 75% of agricultural production use 2,850 m3/tonnes and 1,654 m3/tonnes of water, respectively. Global average is 2,291m3/tonnes & 1,334m3/ tonnes in the same order.

The agriculture sector uses a little over 90% of total water use in India.

In industrial plants, consumption is 2 times to 3.5 times higher per unit of production of similar plants in other countries. 

Similarly, the domestic sector experiences a 30% to 40% loss of water due to leakage.

Sensitive Nature of the issue:

Water projects are politically charged and manifest an interplay of social relations, social power, and technology.
Way Ahead
The need of the hour is
Source sustainability

Renovation and maintenance of traditional water harvesting structures

Strengthening grey water management infrastructure

Groundwater recharge

Increasing water use efficiency and reuse of water.

Involve non-state actors in decision-making processes
Conclusion
A hybrid water management system is necessary, where (along with professionals and policy makers) the individual, a community and society have definite roles in the value chain. The challenge is not to be techno-centric but anthropogenic.
Can you answer the following questions?
Do you think river interlinking is the most suitable way forward for water management in India? Critically examine. 

The idea of interlinking the rivers to fight droughts and floods in various parts of the country might be economically prudent but its ecological fallouts outweigh the other benefits. Critically comment
---
INTERNATIONAL/ SECURITY
GS-2: International Relations
Context: The foreign ministers of Ukraine and Russia are to meet for talks on the sidelines of the Antalya Diplomatic Forum.
The talks will be held in "trilateral format": that is, with Turkey present in the room as a mediator.

Ukraine has not yet confirmed that it will attend. Irrespective of whether the meeting takes place and its outcome, Turkey's interest in the crisis, particularly in playing the role of mediator, is of significance
How is the relationship between Turkey and Russia?
Turkey, as the

gateway between Europe and Asia

, is a country of many parts. It is a member of NATO, and was at one time thought to be a natural fit for membership in the EU.

Turkey is also increasingly a

religious conservative state

, whose authoritarian leader wants to turn the clock back to Islamism.
Tensions between Turkey & Russia
Russia is a friend of Turkey but also an

age-old geopolitical rival,

going back to the Russo-Ottoman wars. 

For Turkey, Moscow's annexation of

Crimea has been a nagging concern.

Turkey's President has said Turkey will never recognise this "illegal" action.

Russia's proximity to the PKK, the

Turkish Kurdish rebel group

, from the Soviet Union days is a major irritant for Turkey. 

In Syria

, Russia and Turkey fought on opposite sides, Russia to preserve the Bashar al-Assad presidency, and Turkey on the side of groups fighting him. 

Russia-Turkey battle for supremacy in the region was played out in the small territory of Idlib in north-western Syria on the border with Turkey.
Growing Partnership
Russia is now among Turkey's main

trade partners

. Turkey's economy depends heavily on imports from Russia. In 2019, their bilateral trade was about $ 16.4 billion, and the biggest item imported from Russia was refined petroleum.

There is a

gas pipeline

now under the Black Sea from Russia to Turkey. 

In 2020, Turkey bought the

S 400 Triumf

surface-to-air missile defence system from Russia, and was sanctioned by the United States under its CAATSA law.

Russia is building a nuclear power plant in Ayukku in southern Turkey.
How is the relationship between Turkey & Ukraine?
Turkey is also a close trading and strategic partner of Ukraine. 

Their bilateral trade in 2019 was about $ 2.15 billion, with Turkey a major exporter to Ukraine. The biggest export in 2019 was refined petroleum. 

Turkey also supplies Ukraine with a lethal missile carrier drone, which Ukraine has been using against Russian tanks during the current conflict.

In February 2022, when matters were reaching a boiling point between Ukraine and Russia, Turkey's President made a visit to Ukraine, and signed a Free Trade Agreement and an agreement to co-manufacture the armed long-range Bayrakthar drone in Ukraine.

Russia has been angry with Turkey for arming Ukraine. 
What is Turkey's position in the conflict between Russia & Ukraine?
Turkey has described the Russian invasion of Ukraine as unacceptable and a blow to regional peace. 

Turkey has rejected Russia's recognition of the "republics" of Luhansk and Donetsk.

Turkey was one of the 80 sponsors of the General Assembly resolution titled "Russian Aggression in Ukraine".

Turkey also invoked clauses of the

1936 Montreux Convention

, a convention that put Turkey in charge of the

Bosphorous and Dardanelles Straits

, to bar the passage of warships through the Bosphorous Straits.

But Turkey has also said that under the terms of the convention, it cannot stop warships of the Black Sea littoral countries – Russia is one of them – from returning to their home base. 

Turkey has not joined the sanctions against Russia 

Further, Turkish President has said Turkey cannot abandon ties with either Ukraine or Russia.
Why is Turkey keen to mediate?
In its efforts to mediate, Turkey is seeking to take on the role of the

regional leader.

 

It may also help Erdogan shed his

bad boy image in the West

, where he is ranked alongside the authoritarian leaders of the world. 

It is also seeking to protect its considerable

economic interests in the region

, the stability of the Black Sea and the Turkish straits, its defence relations with both countries, and its oil and gas supplies from Russia.
Connecting the dots:
---
(Down to Earth: Health)
---
March 4: Postpartum haemorrhage remains leading cause of maternal deaths in Kerala: Report – https://www.downtoearth.org.in/news/health/postpartum-haemorrhage-remains-leading-cause-of-maternal-deaths-in-kerala-report-81873   
TOPIC:
In News: Postpartum haemorrhage (PPH) has been a leading cause of maternal deaths in Kerala for the better part of the last decade, according to a report prepared by the Kerala Federation of Obstetrics and Gynaecology. The report titled Confidential Review of Maternal deaths was released last year.
Seventeen of the 133 maternal deaths recorded in 2019-2020 were due to PPH and 19 were due to suicide.

According the National Health Portal of India, PPH accounts for 35 per cent of all maternal deaths.
Postpartum haemorrhage (PPH)
PPH is defined as a "blood loss of 500 ml or more within 24 hours after birth, while severe PPH is defined as a blood loss of 1,000 ml or more within the same timeframe," by the World Health Organization. The incidences of postpartum haemorrhage are 1-5 percent only. It most often happens after the placenta is delivered, but it can also happen later.
What causes postpartum haemorrhage?
Once a baby is delivered, the uterus normally contracts and pushes out the placenta. 

After the placenta is delivered, these contractions help put pressure on the bleeding vessels in the area where the placenta was attached. 

If the uterus does not contract strongly enough, these blood vessels bleed freely and as a result the proper constriction of the vessels does not happen and they keep bleeding profusely. This is the most common cause of PPH. 

If small pieces of the placenta stay attached, bleeding is also likely. 
Postpartum hemorrhage may also be caused by:
Tear in the cervix or tissues of the vagina

Tear in a blood vessel in the uterus

Hematoma formation

Inversion of uterus

Blood clotting disorders

Placenta problems
PPH in Kerala
In spite of near total hospital deliveries, very good antenatal coverage, improvement in blood transfusion facilities and many developments in technology to arrest the bleeding," deaths due to PPH have remained a persistent concern.

PPH deaths were highest in the 20-29 age group. This is also the age group that has the highest number of deliveries.

At 46 per cent, atonic PPH — "failure of the uterus to contract following delivery" leading to excessive bleeding — is the most common type of obstetric haemorrhage.

Moreover, a third of PPH deaths were recorded in caesarean births, highlighting "the importance of practicing safe caesarean section technique and postoperative monitoring."
The report said: In interpreting the cause of death, the primary cause is taken into consideration even though the final cause also may be relevant. For instance, a patient who had atonic PPH and later obstetric hysterectomy, recovered but died after a few days due to pulmonary embolism; we have taken the stand that it should be included under PPH as it was the primary cause which set the ball rolling.
The Way Forward
PPH being a leading cause of maternal death is not only a country-wide trend but has also been seen in other low-income countries. 
The incidences of PPH can be prevented by proper management, correcting anaemia, involving a trained doctor for delivery and sensitising pregnant women regarding regular checkups during pregnancy. 

A combination of quality antenatal care, skilled care at birth by active management of third stage of labour, the availability of high-quality emergency obstetric care (with trained medical personnel and adequate infrastructure) and improved access to these services are essential to save many maternal lives.

Government needs to create a wide array of support network for pregnant women – right from 

Access to good quality nutrition – Lots of protein, iron, calcium rich food builds their stamina to deal with complications.

Reducing cases of Anaemia

Provision of access to good antenatal care

Counselling for both parents to have 2-3 years gap between babies

Tertiary care provision at all government hospitals

Pregnant women should be motivated for monthly check up and have their delivery at nearby hospitals. 

Grassroots level workers should be appointed at village level to educate women about this.
Can you answer the following questions?
One Indian woman dies every 5 minutes from postpartum hemorrhage. Suggest ways to prevent this country-wide trend.
---
(TEST YOUR KNOWLEDGE)
---
Model questions: (You can now post your answers in comment section)
Q.1 Consider the following statements regarding National Medical Commission (NMC):
National Medical Commission (NMC) is an Indian regulatory body of 33 members which regulates medical education and medical professionals. 

It replaced the Medical Council of India on 25 September, 1995.
Which of the above is or are correct? 
1 only 

2 only 

Both 1

and 2 

Neither 1 nor 2

 
---
Q.2 Exercise DHARMA GUARDIAN-2022 was conducted between which of the following?
India and Nepal 

India and Maldives 

India and Japan 

India and Vietnam 
Q.3 Weddell Sea is part of the which of the following ocean?
Atlantic Ocean

Indian Ocean 

Southern Ocean

Arctic Ocean
---
ANSWERS FOR 11th March 2022 TEST YOUR KNOWLEDGE (TYK)
---
Must Read
On war & its consequences:
On importance of Start-ups:
For a dedicated peer group, Motivation & Quick updates, Join our official telegram channel – https://t.me/IASbabaOfficialAccount
Subscribe to our YouTube Channel HERE to watch Explainer Videos, Strategy Sessions, Toppers Talks & many more…