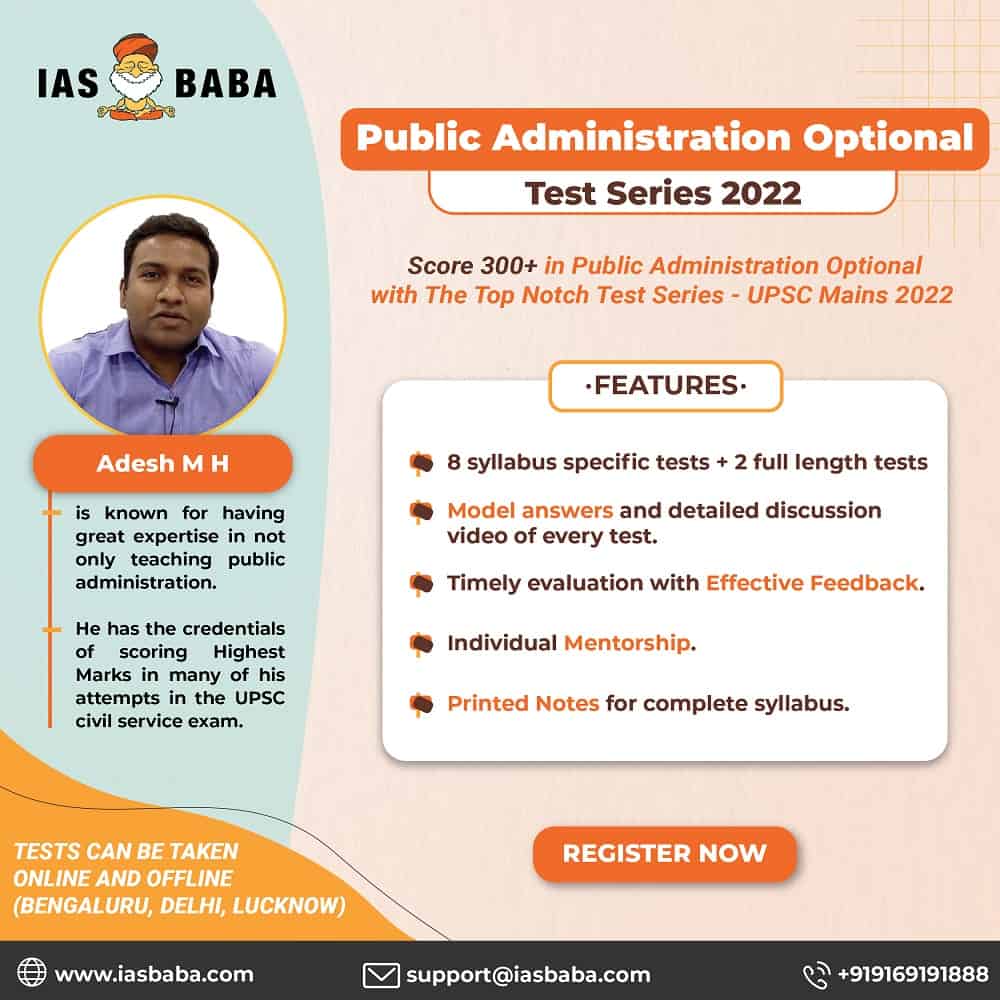 Hello Everyone,
Having a good start, we have been reaching several milestones in the journey of Civil Service Examination. We are being successful in making sincere efforts to provide quality notes and tests to the students of Public Administration.
We all know that Public Administration is an analytical subject and many students fail to 'understand' the question forget about answering them. However, if one has solved such questions during his/her preparation. It gives an immense confidence for the aspirants to face such challenging questions in the exam.
Here are some of the instances wherein most of our questions are very similar to those asked by UPSC in Civil Service Main Examination 2021.
Here are some of the instances wherein most of our questions are very similar to those asked by UPSC in Civil Service Main Examination 2021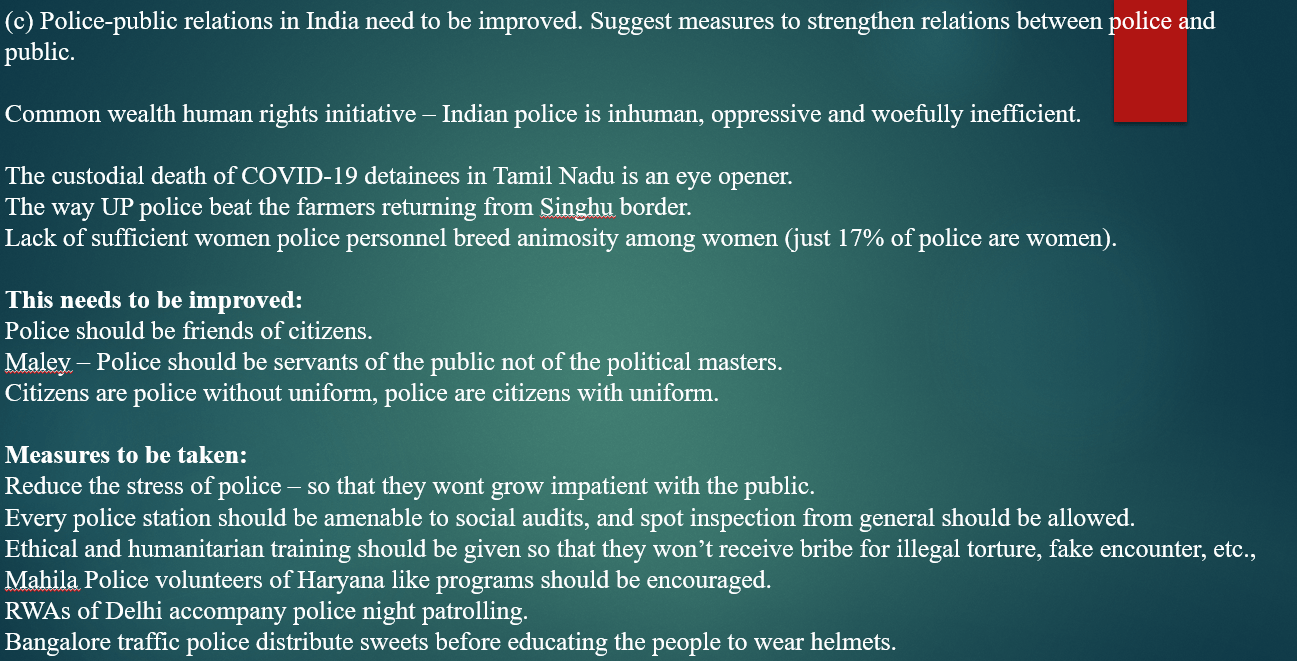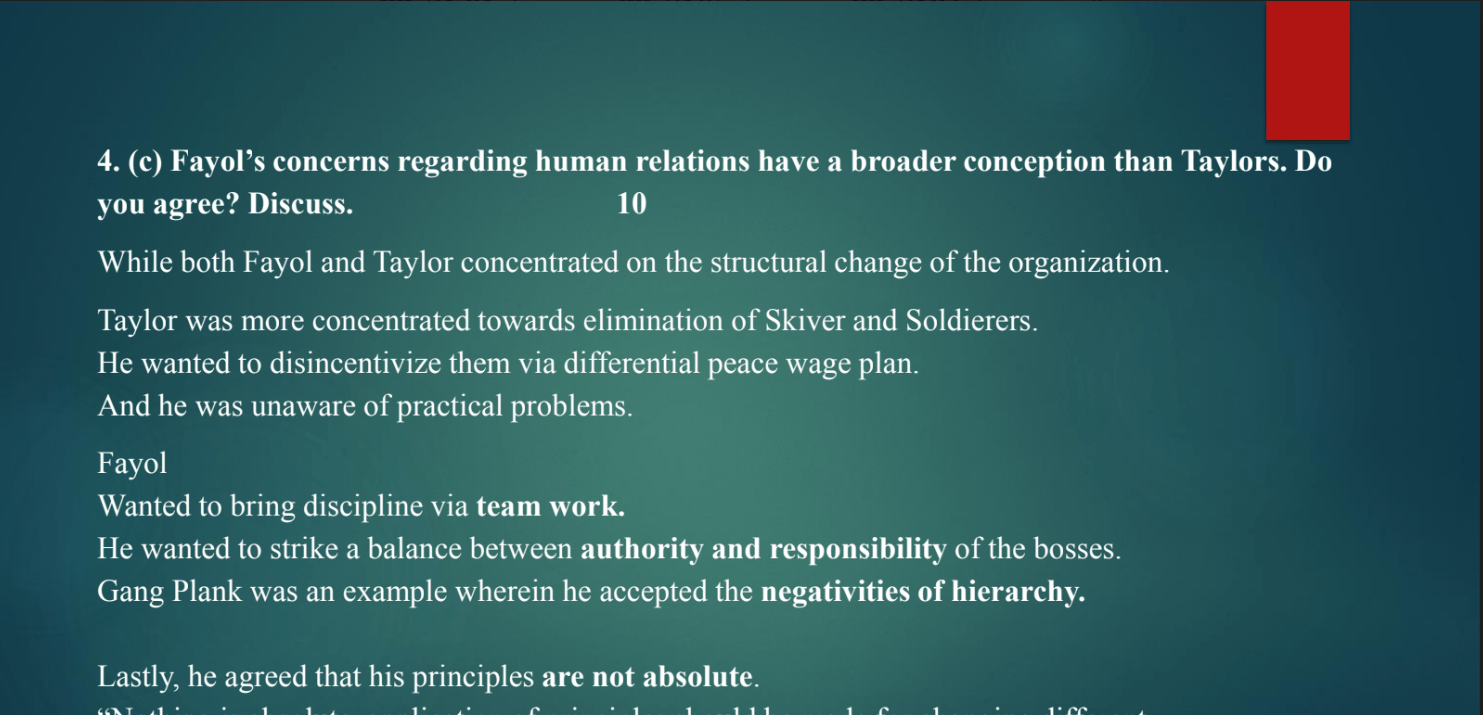 Score 280+ in Public Administration
Public Administration Optional Test Series - 2022
Program is divided into 6 modules.
Printed notes will be provided (for the syllabus specified in the module) in the beginning of every module.
There will be a syllabus specific test in the end of each module.
Model answers and detailed discussion video of the test will be uploaded soon after the test.
2 full length tests will be provided after completion of all the modules.
We assure timely evaluation with effective feedback.
Program also contains Individual Mentorship.
Benefits:
There is no full-fledged single study material for public administration all over India.
Every chapter and every keyword in the syllabus will be covered in the notes.
The tests contain high quality questions that match the UPSC standards.
Videos will contain good value addition for all the questions.
Precise evaluation and feedback.
Hands on mentorship with adaptive, reformative and motivational guidelines.
Note: Once you enroll, inform it to the faculty by calling the number given below. So that you will be added to the peer group.
Note
Public Administration Test Series starts from - [From 25th June 2022 to 3rd September 2022]
The Tests can be taken both Online and Offline (Delhi, Bengaluru & Lucknow) Please note that for those who are taking the test in offline mode, all the deliverables (Mentorship, Live Interaction Sessions etc.) will be available in online mode only. OFFLINE MODE means you can down to the centre and take the test according to the schedule.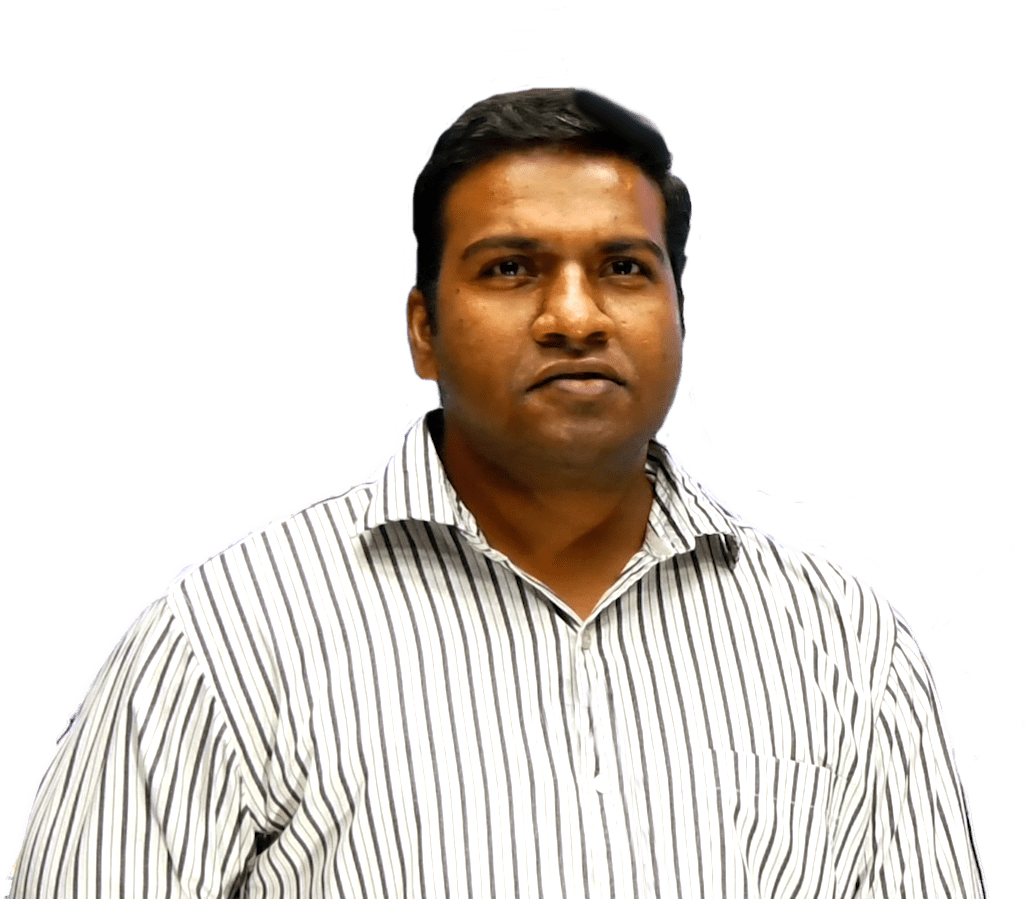 Adesh MH
Mr.Adesh M H is known for having great expertise in not only teaching public administration but also in planning the study, selection of resources, revision, and training the students in writing the best quality answers.
He has the credentials of scoring 140 plus (in paper 1-2015 CSE) and 170 plus (in paper 2-2017 CSE) in many of his attempts in the UPSC civil service exam.
You can mail us on adeshmhhassanalike@gmail.com
Or 
Call on – 88929 11673
Office Address:
BANGALORE CENTRE: IASbaba's TLP Centre 2– No. 1443/1444, 2nd Floor, Above Carzspa, Ganapati Circle, Chandra Layout, Vijaynagar, Bangalore 560040.
Delhi CENTRE: Plot 22-B, 3rd floor, Pusa Road, Bada Bazar Marg, Rajinder Nagar, New Delhi– 110060.