---
(PRELIMS & MAINS Focus)
---
The Indian Antarctic Bill, 2022
Syllabus
Prelims – Current Affairs
Mains – GS 2 (Polity & Governance); GS 3 (Environment)
In News: The Indian Antarctic Bill, 2022 was cleared by the Lok Sabha in the ongoing monsoon session.
The Bill seeks to give effect to the Antarctic Treaty, the Convention on the Conservation of Antarctic Marine Living Resources, and the Protocol on Environmental Protection to the Antarctic Treaty.
It also seeks to protect the Antarctic environment and regulate activities in the region.
Key Features of the Bill
Applicability:
The provisions of the Bill will apply to any person, vessel or aircraft that is a part of an Indian expedition to Antarctica under a permit issued under the Bill.
Central committee:
The central government will establish a Committee on Antarctic Governance and Environmental Protection.
The Committee will be chaired by the Secretary of the Ministry of Earth Sciences.
The functions of the Committee include:
granting permits for various activities,
implementing and ensuring compliance of relevant international laws for protection of Antarctic environment,
obtaining and reviewing relevant information provided by parties to the Treaty, Convention, and Protocol, and
negotiating fees/charges with other parties for activities in Antarctica.
Need for permit: permit will be required for various activities such as:
an Indian expedition to enter or remain in Antarctica,
a person to enter or remain in an Indian station in Antarctica,
a vessel or aircraft registered in India to enter or remain in Antarctica,
a person or vessel to drill, dredge or excavate for mineral resources, or collect samples of mineral resources,
activities which may harm native species, and
waste disposal by a person, vessel or aircraft in Antarctica.
Before a permit is granted by the Committee, the applicant has to carry out an environmental impact assessment of the proposed activities.
Moreover, a permit must not be granted unless a waste management plan has been prepared for the expedition by the Committee.
Prohibited activities: The Bill prohibits certain activities in Antarctica including:
nuclear explosion or disposal of radioactive wastes,
introduction of non-sterile soil, and
discharge of garbage, plastic or other substance into the sea which is harmful to the marine environment.
Offences and penalties: The Bill specifies penalties for contravention of its provisions.
Other important provisions
It also directs creating a fund called the Antarctic fund that will be used for protecting the Antarctic environment.
The Bill also extends the jurisdiction of Indian courts to Antarctica and lays out penal provision for crimes on the continent by Indian citizens, foreign citizens who are a part of Indian expeditions, or are in the precincts of Indian research stations.
Antarctic Treaty
The Antarctic treaty remains the only example of a single treaty that governs a whole continent.
The Antarctic Treaty was signed between 12 countries in Washington on 1st December 1959 for making the Antarctic Continent a demilitarized zone to be preserved for scientific research only.
The twelve original signatories are Argentina, Australia, Belgium, Chile, France, Japan, New Zealand, Norway, South Africa, the Union of Soviet Socialist Republics, the UK and the US.
It entered into force in 1961 and has since been acceded by many other nations.
Currently it has 54 parties. India became a member of this treaty in 1983.
Its objectives are simple yet unique in international relations. They are:
to demilitarize Antarctica, to establish it as a zone free of nuclear tests and the disposal of radioactive waste, and to ensure that it is used for peaceful purposes only;
to promote international scientific cooperation in Antarctica;
to set aside disputes over territorial sovereignty.
The Treaty parties meet each year at the Antarctic Treaty Consultative Meeting.
They have adopted over 300 recommendations and negotiated separate international agreements, of which three are still in use.
These, together with the original Treaty provide the rules which govern activities in Antarctica.
Collectively they are known as the Antarctic Treaty System (ATS).
The three international agreements are:
Convention for the Conservation of Antarctic Seals (1972)
Convention on the Conservation of Antarctic Marine Living Resources (1980)
Protocol on Environmental Protection to the Antarctic Treaty (1991).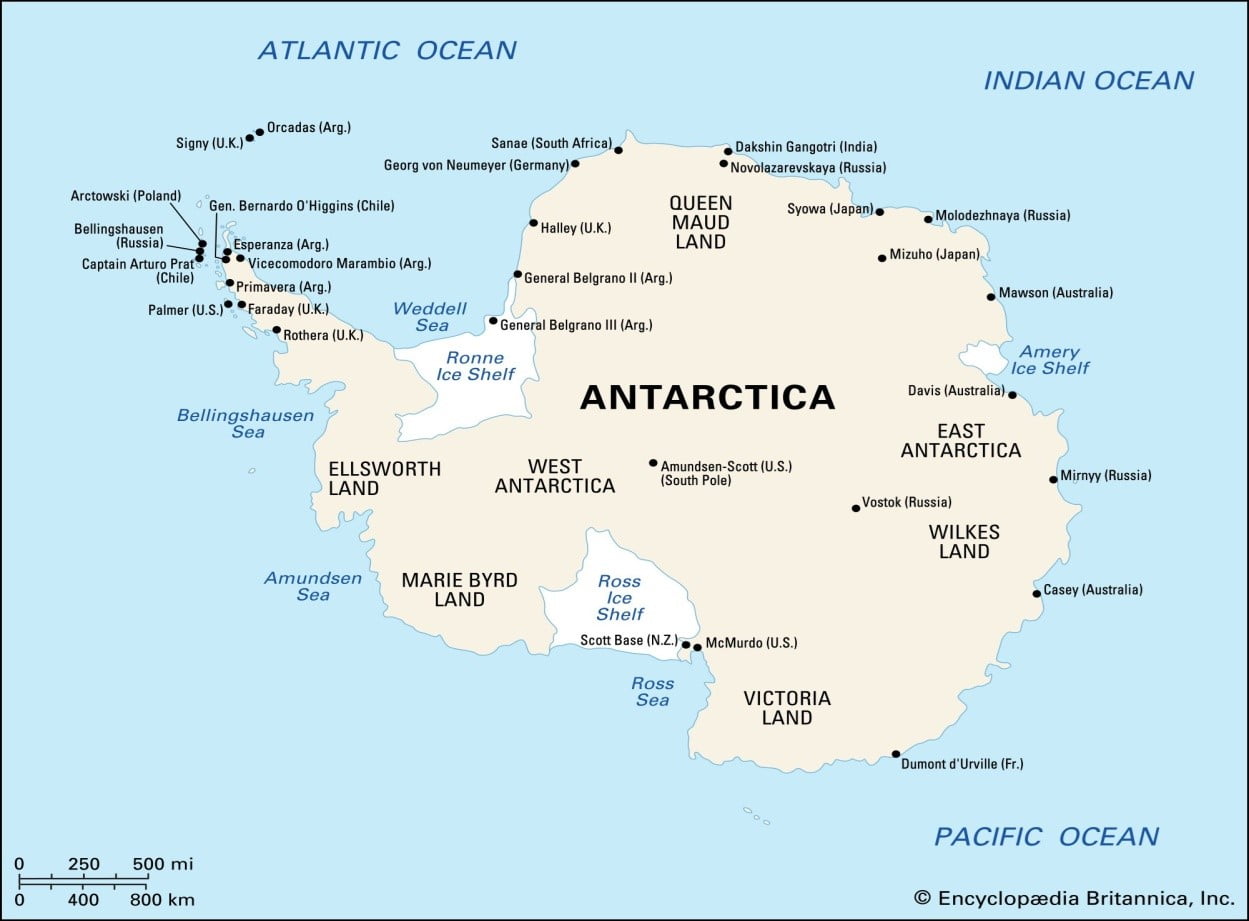 Source: Indian Express
---
Separate religious code for Sarna tribals
Syllabus
In News: As demands for a Sarna religious code in Census 2021 grow in Jharkhand, many outfits are busy trying to convince the tribal people that they are Hindus.
In November 2020, the Jharkhand government convened a special Assembly session to pass a resolution to recognise Sarna religion and include it as a separate code in the Census of 2021.
The Sarna Religion
The followers of Sarna faith believe pray to nature.
The holy grail of the faith is "Jal (water), Jungle (forest), Zameen (land)" and its followers pray to the trees and hills while believing in protecting the forest areas.
Jharkhand has 32 tribal groups of which eight are from Particularly Vulnerable Tribal Groups.
While many follow Hindu religion, some have converted to Christianity — this has become one of the planks of demanding a separate code "to save religious identity"— as various tribal organisations put it.
Why need Sarna Code?
It is believed that 50 lakhs tribal in the entire country put their religion as 'Sarna' in the 2011 census, although it was not a code.
Thus it is important to recognize them.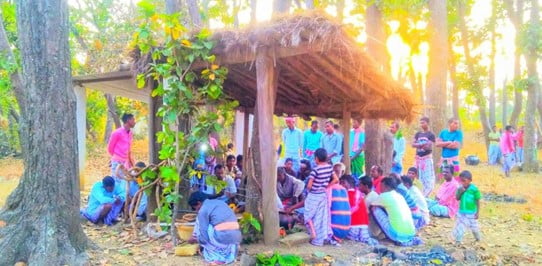 Politics around the code
Many of the tribals who follow this faith have later converted to Christianity—the state has more than 4% Christians most of whom are tribals.
Some who still follow the Sarna faith believe the converted tribals are taking the benefits of reservation as a minority.
They also believe that benefits should be given specifically to them and not those who have converted.
What sense does a separate code make?
The protection of their language and history is an important aspect of tribals.
Between 1871 and 1951, the tribals had a different code. However, it was changed around 1961-62.
Experts argue that when today the entire world is focusing on reducing pollution and protecting the environment, it is prudent that Sarna becomes a religious code as the soul of this religion is to protect nature and the environment.
Source: The Hindu
Previous Year Question
Q.1) Consider the following statements about Particularly Vulnerable Tribal Groups (PVTGs) in India: (2019)
PVTGs reside in 18 States and one Union Territory.
A stagnant or declining population is one of the criteria for determining PVTG status.
There are 95 PVTGs officially notified in the country so far.
Irular and Konda Reddi tribes are included in the list of PVTGs.
Which of the statements given above are correct?
1, 2 and 3
2, 3 and 4
1, 2 and 4
1, 3 and 4
---
Ayush Mark Certification Scheme
Syllabus
Prelims – Current Affairs
Ayush Mark Certification Scheme
Operated by Quality Council of India (QCI) since 2009
A voluntary certification scheme for AYUSH products having two levels: Ayush Standard Mark and Ayush Premium Mark.
The Ayush Standard Mark is based on Good Manufacturing Practices (GMP) for Ayurvedic, Siddha and Unani medicines (ScheduleT) as per Drugs and Cosmetic Rules, 1945.
AYUSH Premium Mark is based on WHO's GMP guidelines covering herbal medicines.
For any manufacturer to qualify for AYUSH Mark Certification, compliance to the domestic regulations is a pre-requisite.
The products are certified post regulatory approval given by State Licensing Authority of the state government concerned.
Must Read: India's traditional medicine + WHO and Traditional Medicine
Source: PIB
Previous Year Question
Q.1) 'SWAYAM', an initiative of the Government of India, aims at (2016)
promoting the Self Help Groups in rural areas
providing financial and technical assistance to young start-up entrepreneurs
promoting the education and health of adolescent girls
providing affordable and quality education to the citizens for free
---
Private member's bill
Syllabus
In News: The Right to Health Bill, 2021, moved for consideration and passage by RJD member Manoj Kumar Jha, witnessed a spirited debate.
It's a Private Member Bill.
Private Member Bill
Any Member of Parliament (MP) who is not a minister is referred to as a private member.
The purpose of private member's bill is to draw the government's attention to what individual MPs see as issues and gaps in the existing legal framework, which require legislative intervention.
Thus it reflects the stand of the opposition party on public matters.
Its drafting is the responsibility of the member concerned.
Its introduction in the House requires one month's notice.
The government bills can be introduced and discussed on anyday, private member's bills can be introduced and discussed only on Fridays.
Its rejection by the House has no implication on the parliamentary confidence in the government or its resignation.
Upon conclusion of the discussion, the member piloting the bill can either withdraw it on the request of the minister concerned, or he may choose to press ahead with its passage.
The last time a private member's bill was passed by both Houses was in 1970.
It was the Supreme Court (Enlargement of Criminal Appellate Jurisdiction) Bill, 1968.
14 private member's bills — five of which were introduced in Rajya Sabha — have become law so far.
Source: Economic Times
---
Direct Sowing of Rice (DSR) Technique
Syllabus
Prelims – Geography
Mains – GS 3 (Economy – Agriculture)
Context: The Punjab government has announced a Rs 1,500 per acre incentive to farmers for adopting the DSR method.
But they are returning to the traditional method of puddled transplanting of rice in majority of the paddy area.
Direct Seeding of Rice (DSR):
In DSR, the pre-germinated seeds are directly drilled into the field by a tractor-powered machine.
There is no nursery preparation or transplantation involved in this method.
Farmers have to only level their land and give one pre-sowing irrigation.
Transplanting Paddy:
In transplanting paddy, farmers prepare nurseries where the paddy seeds are first sown and raised into young plants.
The nursery seed bed is 5-10% of the area to be transplanted.
These seedlings are then uprooted and replanted 25-35 days later in the puddled field.
Advantage with Direct Seeding of Rice
Water savings
Less numbers of labourers required.
Saves labour cost.
Reduce methane emissions due to a shorter flooding period and decreased soil disturbance compared to transplanting rice seedlings.
Drawbacks of Direct Seeding of Rice
Non-availability of herbicides
The seed requirement for DSR is also high, 8-10 kg/acre, compared to 4-5 kg/acre in transplanting.
Further, laser land levelling is compulsory in DSR. This is not so in transplanting.
The sowing needs to be done timely so that the plants have come out properly before the monsoon rains arrive.
Weed management plays a big role in harvesting a successful crop in DSR. This is because the technique doesn't require flood irrigation for three weeks after sowing, and weeds tend to grow easily, unlike the conventional method.
Source: The Indian Express
---
Indian National Flag
Syllabus
Context: Three-quarters of a century ago on this day, July 22, 1947, the Constituent Assembly of India adopted the National Flag.
Constituent Assembly under the chairmanship of Dr Rajendra Prasad adopted the National Flag.
Design: The design of the Indian tricolour is largely attributed to Pingali Venkayya, an Indian freedom fighter.
He proposed a basic design of the flag, consisting of two red and green bands to symbolise the two major communities, Hindus and Muslims.
Mahatma Gandhi arguably suggested adding a white band to represent peace and the rest of the communities living in India, and a spinning wheel to symbolise the progress of the country.
The design of the Wheel shall be that of the Wheel (Chakra) which appears on the abacus of the Sarnath Lion Capital of Asoka.
History:
1906: Arguably the first national flag of India is said to have been hoisted on 7th August 1906, in Kolkata at the Parsee Bagan Square (Green Park).
It comprised three horizontal strips of red, yellow and green, with Vande Mataram written in the middle.
The red strip on the flag had symbols of the sun and a crescent moon, and the green strip had eight half-open lotuses.
1907: Madame Cama and her group of exiled revolutionaries hoisted an Indian flag in Germany in 1907 — this was the first Indian flag to be hoisted in a foreign land.
1917: Dr Annie Besant and Lokmanya Tilak adopted a new flag as part of the Home Rule Movement.
It had five alternate red and four green horizontal stripes, and seven stars in the saptarishi configuration.
A white crescent and star occupied one top corner, and the other had Union Jack.
1931: The Congress Committee met in Karachi and adopted the tricolour (that of Pingali Venkayya) as India's national flag.
Red was replaced with saffron and the order of the colours was changed. The flag was to have no religious interpretation.
Saffron on top symbolises "strength and courage", white in the middle represents "peace and truth" and green at the bottom stands for "fertility, growth and auspiciousness of the land".
The Ashok Chakra with 24 spokes replaced the spinning wheel as the emblem on the flag.
It is intended "to show that there is life in movement and death in stagnation".
The National Flag should be rectangular in shape with a length to width ratio of 3:2.
Source: Indian Express
---
Agreement on Fisheries Subsidies (Agreement)
Syllabus
Prelims – Current Affairs
Mains – GS 3 (Economy)
In News: Government of India answered the question related to Agreement on Fisheries subsidies in Rajya Sabha
Agreement on Fisheries Subsidies (Agreement)
The Agreement on Fisheries Subsidies (Agreement) agreed at the recently concluded WTO Ministerial meeting will prohibit subsidies from being provided for Illegal, Unreported and Unregulated (IUU) fishing and overfished stocks.
Under the Special and Differential Treatment (S&DT), Developing Countries and Least Developed Countries (LDCs) have been allowed a transition period of two years from the date of entry into force of this Agreement.
The Agreement also prohibits providing subsidies for fishing on high seas, which are outside the jurisdiction of coastal countries and Regional Fisheries Management Organizations/ Arrangements (RFMO/As).
As per the Agreement, no prohibition has been imposed on a WTO Member regarding granting or maintaining subsidy to its vessel or operator as long as it is not carrying out IUU.
Similarly, no prohibition on providing subsidies has been imposed for fishing regarding overfished stocks as long as such subsidies are implemented to rebuild the stock to a biologically sustainable level.
Significance
The Agreement will eliminate the subsidies granted to fishing vessels or fishing operators engaged in IUU fishing.
Such disciplining will check large-scale IUU fishing which deprives coastal countries like India of fisheries resources, thereby significantly impacting the livelihoods of our fishing communities.
This Agreement also provides flexibility to extend subsidies concerning overfished stocks if measures are taken to rebuild fish stocks to a biologically sustainable level, which supports our fishing communities.
Fisheries Sector in India
India is the second largest fish producing country in the world accounting for 7.56% of global production and contributing about 24% to the country's Gross Value Added (GVA)
India is the 4th largest exporter of fish in the world as it contributes 7.7% to the global fish production.
Currently, this sector provides livelihood to more than 2.8 crore people within the country. Nevertheless, this is a sector with untapped potential.
The fisheries sector has demonstrated double-digit average annual growth of 10.87 % since 2014-15 with record fish production of 145 lakh tons during 2020-21 as per the Economic Survey for 2021-22
Indian Fisheries and Aquaculture sector registering an average annual growth of 7.53% during the last 5 years.
Challenges faced by Fisheries in India
The FAO points out that nearly 90% of the global marine fish stocks have either been fully exploited or overfished or depleted to the extent that recovery may not be biologically possible
In the Tropical regions, multiple varieties of fishes occur, but in smaller groups, which is not good for large scale commercial exploitation.
Sector suffers from Lack of a reliable database relating to aquatic & fisheries resources.
Aquatic pollution, destruction of fish habitats & frequent occurrence of Dead Zones/Hypoxic zones leading to shifting or permanent loss of Fishing zone.
Lack of access to quality seed & feed, inadequate availability of credit.
Increased use of Fibre Reinforced plastic (FRB), & poor-quality boats leading to ill effects on marine culture
Poor infrastructure such as cold storage facilities, leading to an estimated 15-20% post-harvest loss.
Issue of Formalin leads to negative branding of Indian fisheries.
Steps taken to improve the fisheries sector
Foreseeing the vast resource potential & possibilities in the fisheries sector, a separate Department of Fisheries was created in February 2019.
The Government has merged all the schemes of fisheries Sector into an umbrella scheme of 'Blue Revolution: Integrated Development & Management of Fisheries'.
Fisheries & Aquaculture Infrastructure Development Fund (FIDF) was approved with a total fund size of Rs 7522.48 crore.
FIDF provides concessional finance to the eligible entities, cooperatives, individuals & entrepreneurs for development of identified fisheries infrastructure.
Pradhan Mantri Matsya Sampada Yojana (PMMSY)
Rs 11,000 crore for activities in Marine, Inland fisheries, & Aquaculture & Rs. 9000 crores for Infrastructure – Fishing Harbours, Cold chain, Markets etc shall be provided.
There are provisions of Ban Period Support to fishermen
Kisan credit cards for Fishermen
Kissan Credit Cards (KCC) to fishers & fish farmers to help them in meeting their working capital needs.
GEMINI: Gagan Enabled Mariner's Instrument for Navigation & Information
For dissemination of information on disaster warnings, Potential Fishing Zones (PFZ) and Ocean States Forecasts (OSF) to fishermen, GOI launched GEMINI device and mobile application.
GOI has issued an advisory to all coastal States & UTs to make mandatory the use of Automatic Identification System (AIS) & Vessel Monitoring Systems (VMS) in fishing vessels for safe navigation.
Way Forward
The Fishing Sector has been instrumental in sustaining the livelihoods of over 28 million people in India especially for marginalized and vulnerable communities and has contributed towards encourage socio-economic development.
In order to face these above challenges, the fisheries sector must develop the capacity to build and run effective quality assurance systems to comply with increasing stringent international standards of international markets as well as extending these to the domestic markets.
Similarly, it should promote efforts to improve selective fishing gears to minimize by-catches of juveniles and non-target species and to develop technologies to make economical utilization of unavoidable by-catches.
India's long coastline has the potential of becoming the strength of the economy particularly through the exploitation of the Blue Revolution. India needs to develop more scientifically its fishing system and related infrastructure aspects.
Source: Pib.Gov
Previous Year Question
Q.1) The terms 'Agreement on Agriculture', 'Agreement on the Application of Sanitary and Phyto-sanitary Measures' and 'Peace Clause' appear in the news frequently in the context of affairs of the
Food and Agriculture Organization
United Nations Framework Conference on Climate Change
World Trade Organization
United Nations Environment Programme
---
Role of Rajya Sabha
Syllabus
Prelims – Polity & Governance
Mains – GS 2 (Polity & Governance)
Context: Rajya Sabha plays a crucial role in strengthening the fundamentals of our parliamentary democracy.
Origin
The genesis of the Rajya Sabha can be traced to the Montague-Chelmsford report of 1918 and, consequently, the Government of India Act, 1919, which provided for a second federal chamber or the Council of States
Rajya Sabha as the second chamber of the parliament intended to play certain roles as a permanent house revisionary house and offers a degree of continuity in the underlying policies of laws passed by parliament.
Role of Rajya Sabha
Safety Valve of India's Federal Polity
Bicameralism is necessary for a federal constitution to give representation to the units of the federation.
While checks and balances usually operate between the executive, legislature and judiciary, the Council of States acts as a safety valve within the legislature itself, easing federal tensions.
Review and Revaluation Role
Indian constitution framers wanted to create a house that would act as a revisionary house to keep a check on the hasty legislation that could be passed by the lower house under populist pressures.
Also, when the ruling dispensation has a brute majority in the Lok Sabha, Rajya sabha can prevent the government of the day exercising authoritarianism.
A Deliberative Body
Parliament is not only a legislative body but also a deliberative one which enables the members to debate major issues of public importance.
It also empowers its members to voice resistance, dissent, or any disagreement, even if the Lok Sabha dominates as the primary stakeholder in the law-making process
Representing the Vulnerable Sections
Women, religious, ethnic and linguistic minority groups are not adequately represented in the Lok Sabha
An indirect form of election to the Rajya Sabha, therefore, would give them a chance to get involved in the nation's law-making process.
Thus, Rajya Sabha can make a place for people who may not be able to win a popular mandate.
Issues Related to Rajya Sabha
No equal Representation of states
In Rajya Sabha, states are represented proportionally to their relative populations.
For example, the number of seats allocated in Rajya Sabha to Uttar Pradesh alone is significantly higher than that of combined north-eastern states.
Bypassing the Rajya Sabha
In some cases, ordinary bills are being passed in the form of a Money Bill, circumventing the Rajya Sabha and giving rise to the question about the very efficacy of the upper house of Parliament.
Undermining of Federal character of Rajya Sabha
A person who does not belong to a state can contest the Rajya Sabha elections from that state of which they are neither a resident nor a domicile.
Thus seats in the Rajya Sabha have been used by the ruling party to get their defeated candidate in Lok Sabha, elected in Rajya Sabha.
Low Participation of Nominated Members
The sincerity of nominated members has been questioned in multiple instances.
Once nominated, they rarely participate in the working of the house.
Way Forward
A federal arrangement can be devised to enable equal representation for each state, so that large states do not dominate the proceedings in the House.
There is a need for a better procedure of nomination to improve the quality of discussion in the House.
A cue in this regard can be taken from the UK.
Checks by legislature against government circumventing Rajya Sabha under ambit of Money Bill.
The Rajya Sabha has remained a vanguard for political and social values, a melting pot of cultural diversity. With Lok sabha, it is a flag-bearer of the sovereign, socialist, secular, democratic republic called India. Efforts should be made to enable Rajya Sabha to retain its significant role in Indian democracy.
Note:
Special Powers of Rajya Sabha
Power to transfer a subject from the State List to Union List for a specified period (Article 249).
To create additional All-India Services (Article 312).
To endorse Emergency under Article 352 for a limited period when the Lok Sabha remains dissolved.
Source: Indian Express
Previous Year Question
Q.1) Rajya Sabha has equal powers with Lok Sabha in: (2020)
the matter of creating new All India Services
amending the Constitution
the removal of the government
making cut motion
Q.2) Consider the following statements: (2015)
The Rajya Sabha has no power either to reject or to amend a Money Bill.
The Rajya Sabha cannot vote on the Demands for Grants.
The Rajya Sabha cannot discuss the Annual Financial Statement.
Which of the statements given above is/ are correct?
1 only
1 and 2 only
2 and 3 only
1, 2 and 3
---
Daily Practice MCQs
Daily Practice MCQs
Q.1) Consider the following statemnets about Ayush Mark Certification Scheme
It is a voluntary certification scheme for AYUSH products
The Ayush Standard Mark is based on Good Manufacturing Practices (GMP) for Ayurvedic medicines as per Drugs and Cosmetic Rules, 1945
AYUSH Premium Mark is based on WHO's GMP guidelines covering herbal medicines
Choose the incorrect statements:
1 only
2 and 3
2 only
None
Q.2) Consider the following statements about Private member's bill
Its introduction in the House requires two month's notice
Private member's bills can be introduced and discussed only on Fridays
Choose the correct statements:
1 only
2 only
Both 1 and 2
Neither 1 nor 2
Q.3) Consider the following statements about Agreement on Fisheries Subsidies (Agreement) by WTO
It prohibits subsidies from being provided for Illegal, Unreported and Unregulated (IUU) fishing and overfished stocks.
Under the Special and Differential Treatment, Developing Countries have been allowed a transition period of five years from the date of entry into force of this Agreement
The Agreement does not prohibit providing subsidies for fishing on high seas, which are outside the jurisdiction of coastal countries
Choose the correct statements:
1 only
2 and 3
1, 2 and 3
1 and 2
---
Comment the answers to the above questions in the comment section below!!
ANSWERS FOR '23rd JULY 2022 – Daily Practice MCQs' will be updated along with tomorrow's Daily Current Affairs.
---
ANSWERS FOR 22nd JULY 2022 – Daily Practice MCQs
Answers- Daily Practice MCQs
Q.1) – c
Q.2) – c
Q.3) – c
For a dedicated peer group, Motivation & Quick updates, Join our official telegram channel – https://t.me/IASbabaOfficialAccount
Subscribe to our YouTube Channel HERE to watch Explainer Videos, Strategy Sessions, Toppers Talks & many more…