IASbaba's Daily Current Affairs (Prelims + Mains
Focus)- 07th September 2018
---
(PRELIMS+MAINS FOCUS)
---
SC decriminalises consensual gay sex
Part of: GS Prelims and Mains II – Social issue; Vulnerable Section
In news:
A five-judge Constitution bench of the Supreme Court unanimously decriminalised part of the 156-year-old colonial law under Section 377 of the IPC which criminalises consensual unnatural sex.
The apex court struck down Section 377 as being violative of right to equality.
The judgment set aside its own verdict in the Suresh Kaushal case.
The Apex Court, however, said other aspects of Section 377 of IPC dealing with unnatural sex with animals and children shall remain in force.
Sexual act without consent continues to be a crime under Section 377.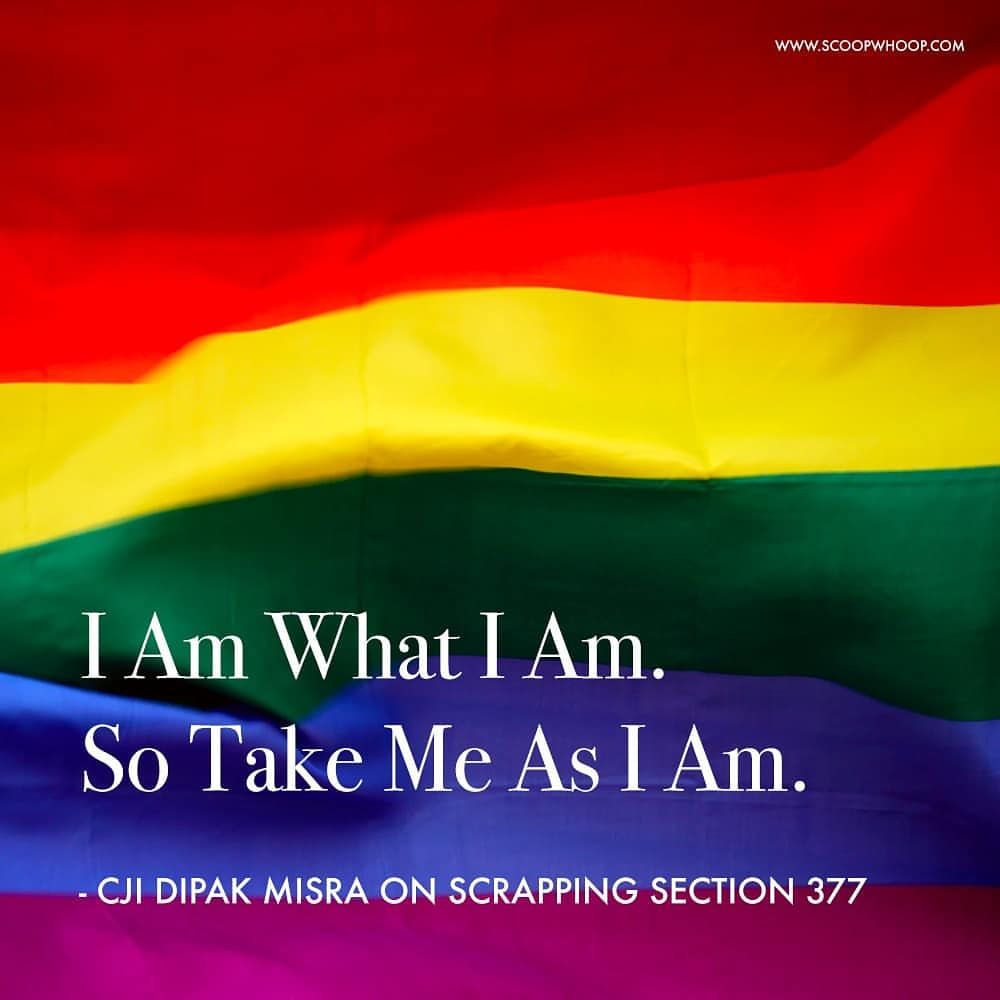 Do you know?
Section 377 discriminated against a minority based solely on their sexual orientation.
It violated the right of the LGBTQ community to "equal citizenship and equal protection of laws."
Choice of a partner was part of the fundamental right to privacy.
---
India signs COMCASA with U.S.
Part of: GS Prelims and Mains II – International Relations
In news:
India and the US sealed the landmark Communications Compatibility and Security Agreement (COMCASA)
The move will lead to a new generation of bilateral military partnership.
Both sides called on Pakistan to stop terrorist strikes on "other countries" and urged for maritime freedom in the Indo-Pacific region.
COMCASA will facilitate access to advanced defence systems and enable India to optimally utilise its existing U.S.-origin platforms.
India and the U.S. will also hold a first-ever tri-service joint exercise on the east coast of India in 2019.
Do you know?
India has concluded three of the four foundational agreements with the U.S. that had been planned for years.
India has already signed two of them — General Security Of Military Information Agreement (GSOMIA) in 2002 and the Logistics Exchange Memorandum of Agreement (LEMOA) in 2016.
The GSOMIA allows sharing of classified information from the U.S. government and American companies with the Indian government and defence Public Sector Undertakings (PSUs) but not with Indian private companies.
Core concerns
We know that – India's core concerns are steel and aluminum tariffs levied by the US and US proposal to review the Generalized System of Preferences (GSP).
About GSP
Generalized System of Preferences (GSP) is a preferential tariff system extended by developed countries (also known as preference giving countries or donor countries) to developing countries (also known as preference receiving countries or beneficiary countries).
It involves reduced MFN Tariffs or duty-free entry of eligible products exported by beneficiary countries to the markets of donor countries.
Benefits of GSP to India
Indian exporters benefit indirectly – through the benefit that accrues to the importer by way of reduced tariff or duty free entry of eligible Indian products
Reduction or removal of import duty on an Indian product makes it more competitive to the importer – other things (e.g. quality) being equal.
This tariff preference helps new exporters to penetrate a market and established exporters to increase their market share and to improve upon the profit margins, in the donor country.
For more, refer – https://www.eicindia.gov.in/Knowledge-Repository/Certification/Generalised-System-of-Preferences.aspx
---
Role of CSIR in Disaster Reconstruction and Rehabilitation
Part of: GS Prelims and Mains III – Disaster Management; Science and Technology
In news:
A seven-member team led by Sanjay D.Patil, senior scientist, from the Central Salt and Marine Chemical Research Institute (CSMCRI) under the Council of Scientific and Industrial Research (CSIR) developed a mobile Reverse Osmosis (RO) plant 10 years ago, at an estimated cost of ₹1 crore.
The Reverse Osmosis (RO) plant was developed for supplying drinking water to natural calamity-hit areas. The unit fitted to a bus can produce 3,000 litres of potable water an hour at an operating cost of just 60 paise a litre.
---
Govt. grants 'trust' status to 'Bharat Ke Veer' initiative
Part of: GS Prelims and Mains II – Role of NGO/CSOs
The government has granted the status of a trust to 'Bharat Ke Veer', a private initiative promoted by actor Akshay Kumar, which aids families of paramilitary personnel killed in action.
Contributions to Bharat Ke Veer have been exempted from Income Tax.
---
(MAINS FOCUS)
---
SECURITY
TOPIC: General Studies 3

Security challenges and their management in border areas

Various Security forces and agencies and their mandate

Integrated Theatre Command: All for one, one for all?
Introduction
There has been much discussion in the media recently on the integrated military theatre commands.
There are apprehensions that the creation of integrated commands would seriously hamper the effective application of air power, particularly because of the limited resources available with the Air Force.
Do you know?
Kargil committee report and Naresh Chandra Committee report focused on restructuring of higher defence organisation with an aim to improve synergy among different tools of state crafts such as bureaucracy, Military, R&D, intelligence and internal security mechanisms, etc.
Through all these reports, for such synergy a regular concept emerged as Integrated Theatre Command, also known as Unified Command.
An integrated theatre command envisages a unified command of the three Services, under a single commander, for geographical theatres that are of security concern.
The commander of such a force will be able to bring to bear all resources at his disposal — from the IAF, the Army and the Navy — with seamless efficacy.
The integrated theatre commander will not be answerable to individual Services, and will be free to train, equip and exercise his command to make it a cohesive fighting force capable of achieving designated goals.
The logistic resources required to support his operations will also be placed at the disposal of the theatre commander so that he does not have to look for anything when operations are ongoing.
Initial steps
Moving ahead towards integrated commands without any meaningful restructuring in the higher defence organisation is premature.
The initial steps should have been an integration of the Ministry of Defence and the appointment of a Chief of the Defence Staff.
This would have put in place structures and practices that would encourage a jointness among the three services and perhaps pave the way in future towards integrated organisations.
Differences among three Arms of military
Keeping in view the character of future wars, Air force officers are opposing the idea of integrated command, considering the importance of air force.
The Army and the Navy challenge this assertion with their opinions on the importance of land and sea power.
The real problem lies in the fact that all three services have their own vision of how future conflicts could unfold and the primacy of their own arm in winning wars.
The start point is therefore a common understanding between the services on the nature and character of wars that India could fight in the future.
Nature and character of future wars
According to Carl von Clausewitz, the nature of war does not change; it is the character of war that undergoes transformation.
The enduring elements of the nature of war are its violent character, a clash of wills between two opponents, and political primacy. There is no war without these elements.
The character of war, on the other hand, is related to how a war will be fought. This depends on our military capabilities, economy, technology, political considerations, civil-military relations, and the opponent's aim and strategy.
Political purpose will decide the start and termination of wars, and the manner in which they will be fought.
The services have made their operational plans based on a proactive (cold start) strategy, with the assumption that the war will be short and swift.
Maximum combat power is to be harnessed and applied across the border in a series of strikes that will rapidly degrade the military potential of the enemy.
The weakness with this strategy is that it seldom takes political objectives into consideration.
Examples of the recent past where military force was used or contemplated to be used by the Indian state
The Kargil conflict broke out in 1999. The Pakistan Army had clearly committed an act of war by occupying territory on the Indian side of the Line of Control (LoC).
While the complete military was poised to strike Pakistan by land, sea and air, the political leadership decided to restrict the conflict to only the Kargil sector and to our own side of the LoC.
Only a small fraction of the Indian Amy was applied while the Air Force was restricted to bombing posts that had been occupied by Pakistan Army soldiers.
Despite this, Kargil was a resounding political, diplomatic and military victory.
The attack on the Indian Parliament in December 2001. Operation Parakram was launched and the Indian Army mobilised for an impending war against Pakistan.
The Army remained deployed along the borders for almost one year.
The Mumbai attack, November 2008 was the biggest terror strike launched from Pakistan. There was outrage in the country and calls for retaliation against Pakistan.
The simple answer to why India did not immediately attack Pakistan is that after examining the options at the highest levels of government, the decision-makers concluded that more was to be gained from not attacking Pakistan than from attacking it.
Lessons learned/ Way forward
Apart from emphasising the need to synergise political and military objectives, another major lesson from these examples is that the importance of a military force lies in its utility to achieve the national aims, and not in the numbers of divisions, ships and aircraft squadrons.
It is necessary for the three services to sit together and find realistic answers to questions of character and nature of future wars.
India must be prepared for a whole range of options from non-contact warfare to a full-scale war.
It is only after these discussions crystallise that we will be able to arrive at a common understanding of how future wars could possibly play out and the kind of joint structures that are required to best fight this conflict.
We may not get everything right but each service extolling its own importance is not helping our ability to prepare for the future.
Connecting the dots:
What is an Integrated Theatre Command (ITC)? Do you think it can strengthen India's military muscle?
---
NATIONAL
TOPIC: General Studies 2

Public Distribution System; objectives, functioning, limitations, revamping;

Issues of buffer stocks and food security;

Science and Technology- developments and their applications and effects in everyday life.

Food Grain Stocks: Steps to stop the rot
Introduction
India stores about 30.52 million tonnes of rice, wheat, maize, gram and sorghum in such structures at Food Corporation of India godowns and hired spaces.
Most grain in India, which is procured from farmers by the government, is stored using the CAP, or cover and plinth method. Very cheap and easy to make, it is described in the preceding paragraph.
There are many concerns and health hazards related to CAP storage method of FCI.
A comparison
In other parts of the world, grain is stored in silos. Here, stored grain is kept dry and aired so as to prevent fungal and insect attacks.
When the North American mid-west came under the plough during the 19th and 20th centuries, the first thing that was done was to build large grain silos and a railway system to export the grain.
Today, the U.S. has a permanent storage capacity nearly equivalent to its annual grain production.
But in India, the government has considered only four silos to be sufficient for the nation's needs — one each in Kolkata, Chennai, Mumbai and Hapur-Ghaziabad.
The last one, in Uttar Pradesh, is the most modern with a storage capacity of 500 tonnes, according to a recent paper.
The remainder of government-procured grain is stored in conditions so shoddy that it is estimated that there is a 10% loss of harvested grain, of which 6% (around 1,800,000 tonnes) is lost in storage.
In order to export basmati rice, Punjab has, in a public-private partnership, built modern, temperature-controlled grain silos with a storage capacity of 50,000 tonnes — but this is not for the Indian market.
Invitation to illness
According to a World Health Organisation paper, titled "Mycotoxins", mycotoxins, which are found in mouldy grain/foods, are associated with human disease and produce aflatoxins (cancer-causing), trichothecenes, ochratoxins, citrinin and other toxins.
The paper says: "Aflatoxicosis causes abdominal pain, vomiting, hepatitis and (sometimes) death after acute exposure to high concentrations in food. Chronic low dose exposure to aflatoxin can result in impaired growth in children."
The government is aware of the deadly consequences of grain with mycotoxins.
Although there are regulations in place to prevent the purchase of mouldy grain from farmers, there do not seem to be any published studies on the extent of mould infection in grain stored using the CAP method.
Conclusion
Given the weather conditions during the monsoon months, it is not acceptable that our foodgrains, which the public pays to procure, are stored in the open under tarpaulins.
Even though foodgrain production has been encouraged and increased, there no effort being made to ensure that grain being procured annually is stored properly.
There is an abundance of steel, cement and other building materials, money and the technological know-how, the government should move on a war footing to store food grains in the proper manner.
Connecting the dots:
India is one of the largest food grain producer countries, housing largest number of hungry people. Critically analyse the paradox.
---
(TEST YOUR KNOWLEDGE)
Model questions: (You can now post your answers in comment section)
Note:
Featured

Comments and comments Up-voted by IASbaba are the "correct answers".

IASbaba App users – Team IASbaba will provide correct answers in comment section. Kindly refer to it and update your answers.
Q.1) Which of the following statements is/are true?
Suresh Kaushal case deals with Section 377
Puttaswamy v Union of India case deals with Right to Privacy
Choose correct answer:
1 only
2 only
Both
None
Q.2) Which among the following is/are outcome(s) of India and US recently concluded 2+2 Dialogue?
Signing of Communications Compatibility and Security Agreement.
Signing of Generalized System of Preferences (GSP)
Signing of three of the four foundational agreements with the U.S. that had been planned for years.
Choose the correct code:
1 only
1 and 2
2 only
1,2 and 3
Q.3) Consider the following statements:
India and the US have agreed to hold their first joint tri services exercise at the inaugural 2+2 dialogue.
This will be the first such exercise to be carried out by India with another nation.
Which of the statements given above is/are correct?
1 only
2 only
Both 1 and 2
Neither 1 nor 2
---
MUST READ
For all that we may become: on the Section 377 verdict
Sexual equality affirmed: on the Section 377 verdict
 Is Punjab's proposed blasphemy law retrograde?
Ending TB
 Freedom's second coming 
A victory, a new battle
A nation's moment of reckoning
For a dedicated peer group, Motivation & Quick updates, Join our official telegram channel – https://t.me/IASbabaOfficialAccount
Subscribe to our YouTube Channel HERE to watch Explainer Videos, Strategy Sessions, Toppers Talks & many more…