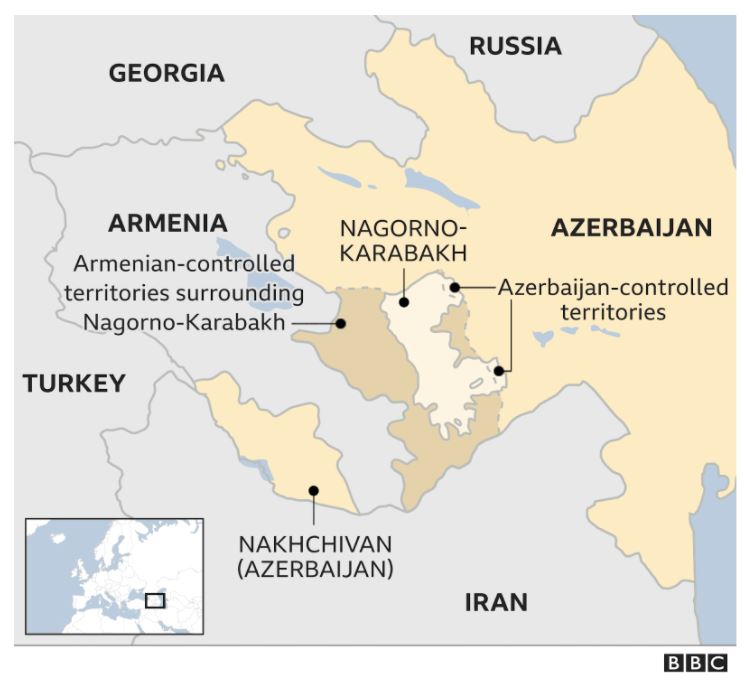 ---
(PRELIMS + MAINS FOCUS)
---
Part of: GS Prelims and GS-II – Welfare Schemes
In news
Key takeaways
Agripreneurship (entrepreneurship in agriculture) Programme was inaugurated.

Guidelines regarding Captive Employment under DDU-GKY were released.

Guidelines for Promotion of Integrated Farming Cluster (IFC) were also released

Memorandum of Understanding (MoU) for capacity building of Farmer Producer Organisations (FPOs)/StartUps and providing incubation support in rural areas was signed.
Do you know?
Captive employers are businesses which can employ 500 or more in their own organisation or one of their subsidiaries and have suitable in-house training facilities.

Integrated Farming is a combined approach aimed at efficient sustainable resource management for increased productivity in the cropping system.

It has multiple objectives of sustainability, food security, farmer's security and poverty reduction by involving livestock, vermicomposting, organic farming, etc.
---
Part of: GS Prelims and GS-II – International Relations
In news
Recently, territorial dispute between Armenia and Azerbaijan over the Nagorno-Karabakh region has re-erupted with heavy clashes.

Armenia and Azerbaijan are part of Transcaucasia or South Caucasia. It is a geographical region in the vicinity of the southern Caucasus Mountains on the border of Eastern Europe and Western Asia consisting of Georgia, Armenia, and Azerbaijan.

The Caucasus are a strategically important mountainous region in south-east Europe. For centuries, different powers in the region – both Christian and Muslim – have vied for control there.
Do you know?
Nagorno-Karabakh region has 95% of the population as ethnically Armenian and is controlled by them but it is internationally recognised as part of Azerbaijan.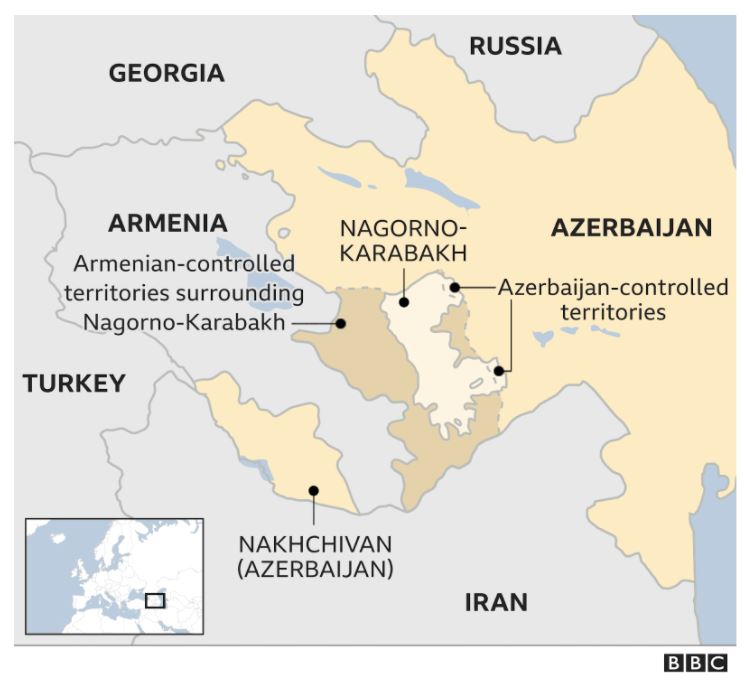 Image source: Click here
---
Part of: GS Prelims and GS-III – Issues related to agriculture
In news
India's sandalwood trees are facing a serious threat due to Sandalwood Spike Disease (SSD).

The natural population of sandalwood in Marymoor Sandal Forest of Kerala and various reserve forests in Karnataka, including MM Hills (Malai Mahadeshwara Wildlife Sanctuary), are heavily infected with SSD.
Important value additions
Sandalwood Spike Disease
It is an infectious disease which is caused by phytoplasma.

Phytoplasmas are bacterial parasites of plant tissues.

They are transmitted by insect vectors and involved in plant-to-plant transmission.

There is no cure as of now for the infection.

The infected tree will have to be cut down to prevent the spread of the disease.
---
Part of: GS Prelims and GS-III – Telecommunication
In news
Recently, the

Telecom Regulatory Authority of India

(TRAI) has recommended the creation of a multi-stakeholder body (MSB) to ensure that Internet access providers adhere to the provisions of net neutrality.
Key takeaways
The MSB should be set up as a non-profit entity.
Possible functions

: (1) To provide advice and support to the Department of Telecommunications (DoT) in the monitoring and enforcement of net neutrality principles; (2) To investigate complaints regarding the violation of net neutrality; (3) To help DoT in the maintenance of a repository of reasonable traffic management practices.

MSB could include telecom service providers, Internet service providers, content providers, researchers, academic and technical community, civil society organisations, and the government.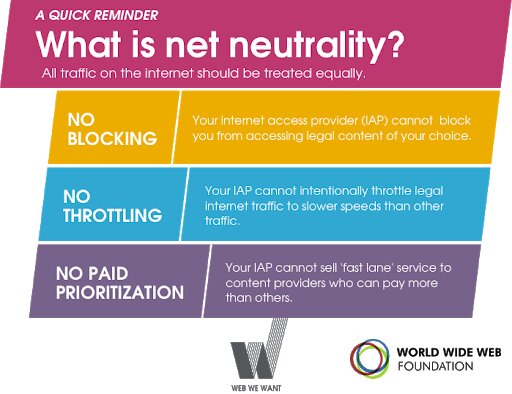 ---
Part of: GS Prelims and GS-II – Health; Schemes
In news
MedSpark, one of the first medical device parks in the country will be set up in Thiruvananthapuram, Kerala.
Key takeaways
Established by

: (1) Department of Science and Technology (DST); (2) Sree Chitra Tirunal Institute for Medical Sciences and Technology (SCTIMST), an autonomous institute of the DST; (3) Kerala State Industrial Development Corporation Ltd. (KSIDC)

Fundings

: From the state and central governments

Functions

: (1) Focus on the high-risk medical device sector; (2) Provide a full range of services for the industry like research and development support, testing, and evaluation of medical devices; (3) Create an enabling support system for manufacturing support, technology innovation, and knowledge dissemination.
---
Part of: GS Prelims and GS-II – Interventions related to Climate change and Pollution
In news
The Ministry of Chemicals & Fertilizers has approved setting up of 10 Plastic Parks in the country.

The Parks are being set up in the states of:

Assam, Madhya Pradesh, Odisha, Tamil Nadu, Jharkhand, Uttarakhand and Chhattisgarh.

A Plastic Park is an industrial zone devoted to plastic enterprises and its allied industries.

Implemented by

: A Special Purpose Vehicle (SPV) shall complete the setting up of the Plastic Park in a period of three years from the date of final approval.
Key takeaways
Plastic Parks shall enable the plastic sector to move up the value chain and contribute to the economy more effectively.

Major Objectives

: (1) Increase the competitiveness, polymer absorption capacity and value addition in the domestic downstream plastic processing industry through adaptation of modern measurers; (2) Achieve environmentally sustainable growth through innovative methods of waste management, recycling, etc.

The Central Government provides grant funding up to 50% of the project cost, subject to a ceiling of Rs. 40 crore per project.

The remaining project cost is funded by the State Government, beneficiary industries and by loan from financial institutions.
---
Part of: GS Prelims and GS-I – Art & Culture
In news
A temple constructed by Emperor Ganapati Deva, a ruler of Kakatiya dynasty, in Dharanikota (Andhra Pradesh) has been converted into an abode of local goddess Balusulamma (Goddess Durga).

The presiding deity at this 13th-century temple was Kakati Devi, the tutelary deity of Kakatiya rulers.

Due to ravages of time and for no upkeep, the presiding deity got damaged.

The villagers of Dharanikota, who had no knowledge about the past of the temple, installed Balusulamma idol and started worshipping.
Important value additions
Kakatiya Dynasty
Kakatiyas is an Andhra dynasty that flourished in the 12th century CE.

The Kakatiya dynasty ruled from Warangal (Telangana) from CE 1083-1323.

They were known for the construction of a network of tanks for irrigation and drinking water and thereby gave a big boost to the overall development of the region.

Hundreds of Hindu temples were built under the patronage of Kakatiya kings like Ganapati Deva, Rudrama Devi and Prataparudra of Kakatiya dynasty. E.g.

Examples:

(1) Thousand Pillar Temple or Rudreshwara Swamy Temple, Telangana. It is a star-shaped, triple shrine (Trikutalayam) dedicated to Vishnu, Shiva and Surya. (2) Ramappa Temple, Warangal, Telangana; (3) Golconda Fort in Hyderabad, Telangana
---
Part of: GS Prelims and GS-III – Environment; Biodiversity
In news
Recently, neuro-toxins in water produced by cyanobacteria killed more than 300 African elephants in the Okavango delta region, Botswana, South Africa.
Important value additions
Cyanobacteria

They are blue-green algae.

They are found naturally in soils and all types of water.

These organisms use sunlight to make their own food.

In warm, nutrient-rich (high in phosphorus and nitrogen) environments, cyanobacteria can multiply quickly.

Toxic blue-green algae are occurring more frequently as climate change drives up global temperatures.
The African elephant
It is the largest animal walking the Earth.

Their herds wander through 37 countries in Africa.

IUCN Status:

Vulnerable

African elephants in Botswana, Namibia, South Africa and Zimbabwe:

CITES Appendix II



Botswana
It is a landlocked country of southern Africa.

The semi-arid Kalahari Desert covers about 70% of Botswana's surface.

It is home to mostly different types of acacia trees; animals like lion, cheetah, leopard, hyena, antelopes, meerkats, as well as many birds species and reptiles.

It is also home to the tribes like- San people (Bushmen), Tswana, Kgalakgadi, and Herero people.

Okavango Delta

: It is one of the world's largest inland deltas.
Do you know?
Neuro-toxins are substances that damage, destroy, or impair the functioning of neural tissue.

An algal bloom is a rapid increase in the population of algae or cyanobacteria in an aquatic system.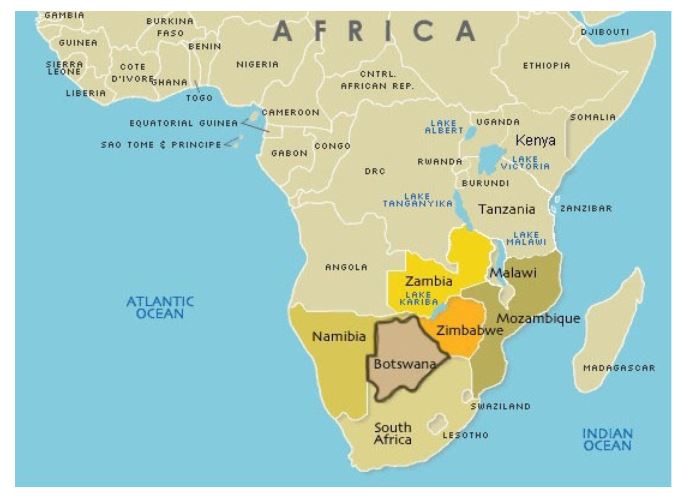 Image source: Click here
---
Part of: GS Prelims and GS-II – International Relations
In news
Recently, Pakistan has decided to elevate Gilgit-Baltistan's status to that of a full-fledged province.
Key takeaways
Gilgit-Baltistan is an autonomous region now and with this elevation, it will become the 5th province of the country.

Currently, Pakistan has four provinces – Balochistan, Khyber Pakhtunkhwa, Punjab, and Sindh.

This elevation will lead to adequate representation from the province on all constitutional bodies, including the National Assembly and the Senate.

The Government will also start working on the Moqpondass Special Economic Zone (SEZ) under the China Pakistan Economic Corridor (CPEC).

India has held that the Government of Pakistan or its judiciary has no locus standi on territories illegally and forcibly occupied by it.
---
Miscellaneous
Jnanpith Award
The 55th Jnanpith award was handed over to poet Akkitham Achuthan Namboothiri.

Akkitham became the sixth writer to bring Jnanpith to Malayalam literature.
Jnanpith Award is given by Bharatiya Jnanpith, a literary and research organization based in Delhi.

It is given annually to an author for their "outstanding contribution towards literature".

It is bestowed only on Indian writers writing in Indian languages included in the Eighth Schedule to the Constitution of India and English.
---
Scrub Typhus
Recently, Scrub Typhus (Bush Typhus) was in the news.

It is a bacterial disease which has caused 5 deaths and 600 infections in Nagaland's Noklak district bordering Myanmar.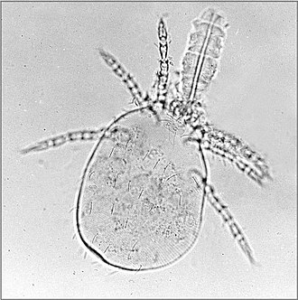 Caused by

: Orientia tsutsugamushi (Bacteria)

Spread through bites of Larval Mites of family trombiculid, also called Chiggers.

Symptoms

: Fever, headache, body aches, and sometimes rash.

Occurrence

: Rural areas of Southeast Asia, Indonesia, China, Japan, India, and northern Australia.

Treatment

: Antibiotics. No vaccine available.
---
I-ATS (Automatic Train Supervision) indigenously-built
The Delhi Metro Rail Corporation (DMRC) launched 'i-ATS' (Automatic Train Supervision).

It is an indigenously-built communication-based train control signalling technology for the metro.

It will significantly reduce the dependence of Indian metros on foreign vendors dealing with such technologies.

It can work with train control and signalling systems of various suppliers.
---
(MAINS FOCUS)
---
ECONOMY/ GOVERNANCE
Topic: General Studies 2,3:

Issues related to direct and indirect farm subsidies and minimum support prics and food security
Context: The newly passed farm trade Bill – Farmers' Produce Trade and Commerce (Promotion and Facilitation) Bill – has raised concerns that farmers may no longer be assured MSP for their crop
What is Minimum Support Price (MSP)?
MSP is the price set by the government to purchase crops from the farmers, whatever may be the market price for the crops.
MSP is declared by Cabinet Committee on Economic Affairs before the sowing time on the basis of the recommendations of the

Commission for Agricultural Costs and Prices (CACP)
Support prices generally affect farmers' decisions indirectly, regarding land allocation to crops, quantity of the crops to be produced etc

MSP assures farmers agricultural income besides providing a clear price signal to the market

The major objectives are to support the farmers from distress sales and to procure food grains for public distribution.
What is Procurement Price?
Sometimes, the government procures at a higher price than the MSP. Here, the price will be referred as procurement price.

The procurement price will be announced soon

after the harvest

.

Normally, the procurement price will be higher than the MSP, but lower than the market price.

The price at which the procured and buffer stocke food grains are provided through the PDS is called as issue price.
What are the Farmers demanding with regard to MSP?
They are demanding for a provision in the new law safeguarding the continuance of the existing minimum support price (MSP)-based procurement regime.

A mere sentence in the new law to the effect that nothing in this Act shall stop the government from announcing MSPs and undertaking crop purchases at these rates as before.
What does the new law say about MSP?
The Farmers' Produce Trade and Commerce (Promotion and Facilitation) Bill does not give any statutory backing to MSP.

There isn't even a mention of either "MSP" or "procurement" in the Bill passed by Parliament

Government has justified the move stating that the new legislation has "nothing to do with MSP". Instead, its objective is simply to grant farmers and traders the freedom of choice to sell & buy agricultural produce outside the premises of APMC mandis.

MSP and procurement, according to government, are entirely separate issues

MSP was not part of any law before. Nor is it part of any law today.
Is there any legal backing for MSP?
The National Food Security Act, 2013 (NFSA), provides a legal basis for the public distribution system (PDS) that earlier operated only as a regular government scheme.

The NFSA made access to the PDS a right, entitling every person belonging to a "priority household" to receive food grains at cheaper rates

MSP, by contrast, is

devoid of any legal backing

. Access to MSP, unlike subsidised grains through the PDS, isn't an entitlement for farmers. They cannot demand it as a matter of right.

The government can procure at the MSPs if it wants to. There is no legal compulsion. Nor can it force others (private traders, organised retailers, processors or exporters) to pay
What is the basis of MSP then?
It is only a government policy that is part of administrative decision-making.

The government declares MSPs for crops, but there's no law mandating their implementation

The Centre currently fixes MSPs for 23 farm commodities

based on the CACP's recommendations —

7 cereals

– paddy, wheat, maize, bajra, jowar, ragi and barley

5 pulses

– chana, arhar/tur, urad, moong and masur

7 oilseeds

– rapeseed-mustard, groundnut, soyabean, sunflower, sesamum, safflower and nigerseed

4 commercial crops

– cotton, sugarcane, copra and raw jute

CACP itself is not any statutory body but is an attached office of the Ministry of Agriculture and Farmers Welfare.

It can recommend MSPs, but the decision on fixing (or even not fixing) and enforcement rests finally with the government.
What is speciality about Sugarcane crop?
The only crop where MSP payment has some statutory element is sugarcane

This is due to its pricing being governed by the Sugarcane (Control) Order, 1966 issued under the Essential Commodities Act.

That order, in turn, provides for the fixation of a 'fair and remunerative price' (FRP) for cane during every sugar year (October-September).

But even the FRP — which, incidentally, was until 2008-09 called the 'statutory minimum price' or SMP — is

payable not by the government.

The responsibility to make FRP payment to farmers within 14 days of cane purchase lies solely with the sugar mills.
Has there been any move to give MSP legislative backing?
The CACP, in its price policy report for the 2018-19 kharif marketing season, had suggested enactment of a legislation conferring on farmers 'The Right to Sell at MSP'.

This, it felt, was necessary "to instil confidence among farmers for procurement of their produce".

That advice was however not accepted by government.
Conclusion
Along with market reforms for agricultural marketing envisaged through new farm bills, government should also increase the public farm infrastructure which will pose a tough competition in the free market.
Connecting the dots:
Ashok Dalwai Committee on Doubling Farmer's income

National Food Security Act
---
INTERNATIONAL/ GOVERNANCE
Topic: General Studies 3:

Important International institutions, agencies and fora- their structure, mandate.
Context: The United Nations commemorated its 75th anniversary on September 21, 2020.
Challenges to UN are
Leadership withdrawal from West
The challenge to multilateralism is coming not from the have-nots, but the main stakeholders of the system.

The U.S., which created the international system as we know today, is no longer willing to be its "guarantor of last resort".

U.S. President Donald Trump has stressed repeatedly on "America First" and suggested that others too should put their countries first.

The U.S. is not alone in withdrawing from multilateralism. Brexit has shown that nationalism remains strong in Europe
China not poised to occupy the space left by US
China's assertion of a role on the world stage is not an embrace of the idea of multilateralism.

Its flagship Belt and Road Initiative consists of a series of bilateral credit agreements with recipient countries with no mechanism for multilateral consultation or oversight
Increasing Polarisation of World
President Trump has often highlighted China's culpability in the spread of the pandemic.

He pointed out that China had banned internal flights but allowed international flights from Wuhan to continue. This set the stage for the spread of COVID-19.

President Xi's sought to project the fight against COVID-19 as a matter of collective responsibility of the international community.

US-China Trade war has further increased the animosity between two countries and threatens to split the world into two economic camps
Resource Crunch for UN
Over 40 UN political missions and peacekeeping operations engage 95,000 troops, police, and civil personnel. To be effective, they have to be put on a sound financial basis.

The UN peacekeeping budget, a little over billion, is a small fraction of the trillion military expenditure governments made in 2019.

There was an

outstanding assessed contribution of billion

for peacekeeping activities by the end of the financial year
Prospects for Public-Private partnership model for UN seems bleak
Most of the humanitarian assistance, developmental work, and budgets of the UN specialised agencies are based on voluntary contributions. Hence, there are calls for increasing public-private partnerships

The UN provides 'public goods' in terms of peace and development often in remote parts of the world and there may not be enough appetite on the part of corporations to fund UN initiatives
SDGs and Climate Goals are threatened
COVID-19 pandemic has brought in its wake the deepest recession the world has seen since the 1930s

This has made it more difficult to achieve the Sustainable Development Goals (SDGs) the UN had adopted.
Way Ahead
The retreat from multilateralism would undermine the UN's capacity to face diverse challenges.

We need to support reform not only to expand the permanent members' category of the Security Council but also to revitalise the role of the General Assembly, as it gives greater political space for developing countries.
Connecting the dots:
Declining Significance of SAARC – reasons and consequences
---
(TEST YOUR KNOWLEDGE)
---
Model questions: (You can now post your answers in comment section)
Note:
Correct answers of today's questions will be provided in next day's DNA section. Kindly refer to it and update your answers.

Comments Up-voted by IASbaba are also the "correct answers".
Q.1 Recently, "Kaushal Se Kal Badlenge" Program was in the news. It is related to which of the following scheme?
Deen Dayal Upadhyaya Grameen Kaushalya Yojana

Atal Innovation Mission

Sarva Shiksha Abhiyan

Ujjwala Scheme
---
Q.2 Nagorno-Karabakh region was recently in news. It is associated with which of the following?
Iran Sanctions

Turley-Greece Conflict

Armenia-Azerbaijan Conflict

Oil spill in Mediterranean Sea
---
Q.3 Sandalwood Spike Disease is an infectious disease which is caused by phytoplasma. Consider the following regarding Phytoplasmas:
Phytoplasmas are fungal parasites of plant tissues.

They are transmitted by insect vectors.
Which of the above is/are correct?
1 only

2 only

Both 1 and 2

Neither 1 nor 2
---
Q.4 Plastic Parks scheme is launched by which of the following Ministry?
Ministry of Environment, Forests and Climate change

Ministry of Urban Affairs

Ministry of Chemicals & Fertilizers

Ministry of Agriculture
---
ANSWERS FOR 28th September 2020 TEST YOUR KNOWLEDGE (TYK)
---
Must Read
About Modi and Imran Speeches at UNGA:
About Sri Lanka's Constitutional Amendment and India's appeal to it:
About India losing clout in neighbourhood:
For a dedicated peer group, Motivation & Quick updates, Join our official telegram channel – https://t.me/IASbabaOfficialAccount
Subscribe to our YouTube Channel HERE to watch Explainer Videos, Strategy Sessions, Toppers Talks & many more…