---
(PRELIMS + MAINS FOCUS)
---
Part of: GS Prelims and GS-III – Sci & Tech
In news
Recently, Soil-Transmitted Helminthiases (STH) was in news.

Several states have shown reduction in the infection.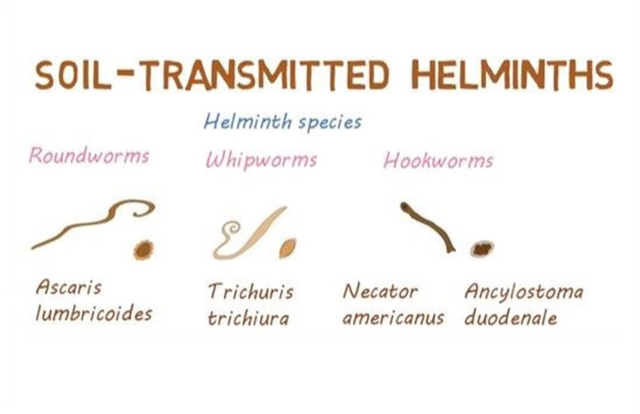 Important value additions
Soil-Transmitted Helminthiases (STH)
It is also known as parasitic intestinal worm infection.

It is known to have detrimental effects on children's physical growth and well-being and can cause anaemia and under-nutrition.

Regular deworming is advised by the WHO.

It eliminates worm infestation among children and adolescents living in areas with high STH burden.

In India, there were an estimated 64% children in the age group (1-14 years) at risk of STH as per WHO Report on STH published in 2012.

The National Centre for Disease Control (NCDC) completed the baseline STH mapping across the country by the end of 2016. 

The data showed varied prevalence ranging from 12.5 % in Madhya Pradesh to 85% in Tamil Nadu.
Do you know?
The National Deworming Day (NDD) was launched in 2015.

Ministry:

Ministry of Health and Family Welfare in collaboration with the Ministry of Women and Child Development, Ministry of Education and technical assistance from WHO

It is implemented as a biannual single day programme implemented through the platforms of schools and anganwadis.
---
Part of: GS Prelims and GS-III – Sci & Tech
In news
The 6th edition of the India International Science Festival (IISF) will be held virtually in 2020.

The 5th edition was held in Kolkata in 2019.

IISF 2020 will be spearheaded by the Council of Scientific and Industrial Research (CSIR).
Important value additions
India International Science Festival (IISF) 
It is a festival to celebrate the achievements of India's scientific and technological advancements with students, innovators, technocrats, etc. from India and abroad.

It was launched in 2015.

Objective:

(1)

To promote Science and Technology; (2) To demonstrate how science could lead India towards a developed nation within a short span of time.

Aim

: (1) To engage the public with science and celebrate the joy of science; (2) To show the ways how science, technology, engineering and mathematics (STEM) provide solutions to improve people's lives.

Organised by

: Ministry of Science & Technology and Ministry of Earth Sciences in association with Vijnana Bharati (VIBHA)
---
Part of: GS Prelims and GS-III – Defence & Security
In news
India successfully test-fired the Stand-off Anti-tank (SANT) Missile off the coast of Odisha.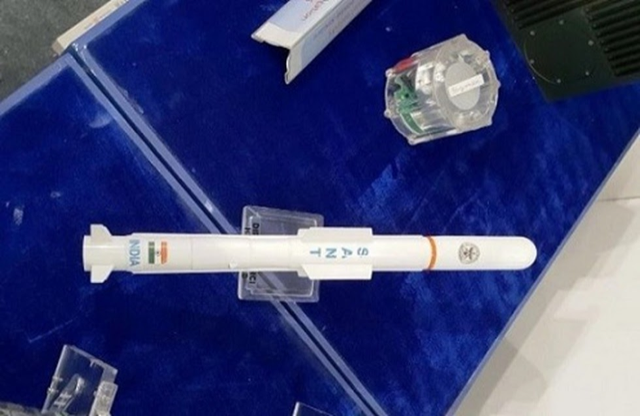 Key takeaways
Developed by:

DRDO's research centre, Imarat, in collaboration with the Indian Air Force.

It will have both Lock-on After Launch and Lock-on Before Launch capability.

It is, reportedly, an upgrade on India's Helina missile believed to have a range of 7 to 8km.

The new missile is said to have a range of between 15 and 20km.

It also comes equipped with a nose-mounted active radar seeker, enabling the launch platform to be located at a safe distance from the target area.
---
Part of: GS Prelims and GS-III – Infrastructure; Science and Technology
In news
Recently, the development of Indigenous Software solution for Vessel traffic services (VTS) and Vessels Traffic Monitoring Systems (VTMS) was launched. 

Launched by:

Ministry for Shipping 

The Shipping has sanctioned an amount of Rs. 10 Crore to IIT, Chennai for development of indigenous VTS software.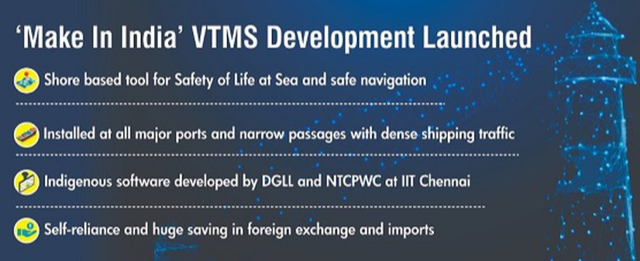 Key takeaways
VTS and VTMS are software which determine vessel positions, position of other traffic or meteorological hazard warnings and extensive management of traffic within a port or waterway.

Vessel Traffic Services (VTS) contribute to safety of life at sea, safety and efficiency of navigation and protection of the marine environment.

VTMS is mandatory under IMO Convention SOLAS (Safety of Life at Sea).

The VTMS traffic image is compiled and collected by means of advanced sensors such as radar, AIS, direction finding, CCTV and VHF or other co-operative systems and services.
Do you know?
A modern VTMS integrates all of the information into a single operator working environment for ease of use and in order to allow for effective traffic organization and communication.

Implementation of National Maritime Domain Awareness programme of Indian Navy shall become feasible with Indian VTS software at low cost.
---
Part of: GS Prelims and GS-I – Geography
In news
Recently, Peru's famous Nazca Lines was in news. 

A massive carving of a resting cat on the slope of a steep hill was discovered there.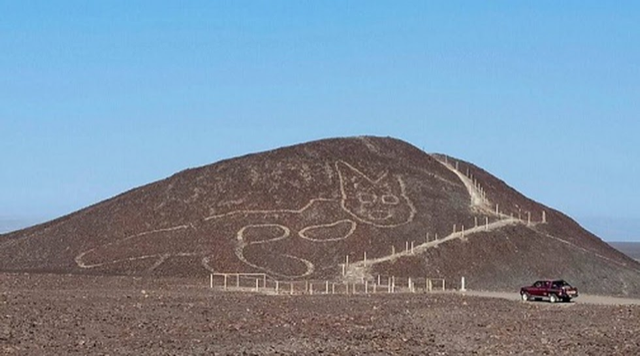 Important value additions
Nazca Lines
The Nazca Lines are a group of very large geoglyphs made in the soil of the Nazca Desert in southern Peru.

They were created between 500 BCE and 500 CE by people making depressions or shallow incisions in the desert floor, removing pebbles and leaving differently coloured dirt exposed.

There are many figurative designs of animals and plants. 

The figures include pelicans (the largest ones sized around 935 feet long), Andean Condors (443 feet), monkeys (360 feet), hummingbirds (165 feet), and spiders (150 feet).

Geometric shapes, such as triangles, trapezoids and spirals, are also found.

Some designs have been associated with astronomical functions as well.

The Lines were declared a World Heritage Site by UNESCO in 1994.
---
Part of: GS Prelims and GS-III – Technology; Environment
In news
The trial run of Delhi's buses on Hydrogen-blended CNG (HCNG) was recently launched.

Ministry:

Ministry of Petroleum & Natural Gas
Key takeaways
HCNG is a hydrogen-enriched compressed natural gas (CNG).

In Delhi, instead of physically blending hydrogen with CNG, hydrogen spiked CNG will be produced using compact reforming process patented by Indian Oil Corporation.

H-CNG blends can be produced directly from CNG, bypassing the energy-intensive electrolysis process and high-pressure blending costs.

The flexible and robust process allows the production of H-CNG on-site, in less severe conditions, and under low pressure.

It provides a higher yield H-CNG mixture by up to 4% to 5% compared to CNG's input quantity.

The cost of H-CNG production by the above process is about 22% cheaper than conventional physical blending.
Do you know?
The Supreme Court had suggested in 2019 to look at hydrogen-run vehicles as a solution for Delhi NCR's poor air quality 

An SC directive in July 2018 had led to Indian Oil Corporation Limited (IOCL) and Indraprastha Gas Limited (IGL) collaborating to put up this first semi-commercial plant.

Mixing hydrogen with CNG physically is a difficult proposition and that is why IOCL came up with the compact reforming process, which reforms CNG and there is no need for mixing.
---
Part of: GS Prelims and GS-III – Space
In news
NASA's OSIRIS-REx — Origins, Spectral Interpretation, Resource Identification, Security, Regolith Explorer — spacecraft shall collect samples of dust and pebbles from asteroid Bennu and deliver them back to Earth in 2023
Important value additions
Asteroid Bennu
The asteroid was named after an Egyptian deity by a nine-year-old boy from North Carolina in 2013 who won NASA's "Name that Asteroid" competition.

The asteroid was discovered by a team from the NASA-funded Lincoln Near-Earth Asteroid Research team in 1999.

Bennu is an asteroid located at a distance of about 200 million miles away from the Earth.
Asteroids
Asteroids are rocky objects that orbit the Sun, much smaller than planets. 

They are also called minor planets. 

Asteroids are divided into three classes.

First, those found in the main asteroid belt between Mars and Jupiter, which is estimated to contain somewhere between 1.1-1.9 million asteroids.

The second group is that of trojans that share an orbit with a larger planet. 

NASA reports the presence of Jupiter, Neptune and Mars trojans. 

In 2011, they reported an Earth trojan as well.

The third is Near-Earth Asteroids (NEA), which have orbits that pass close by the Earth

Over 1,400 NEA are classified as potentially hazardous asteroids (PHAs).
Do you know?
OSIRIS-REx mission is NASA's first mission meant to return a sample from the ancient asteroid. 

The mission was launched in 2016, it reached its target in 2018 and since then, the spacecraft has been trying to match the velocity of the asteroid.

Scientists study asteroids to look for information about the formation and history of planets and the sun since asteroids were formed at the same time as other objects in the solar system. 
Another reason for tracking them is to look for asteroids that might be potentially hazardous.

---
Part of: GS Prelims and GS-III – Sources of energy
In news
The Union Minister of Science and Technology and Earth Sciences recently inaugurated the Dimethyl ether (DME) fired "Aditi Urja Sanch" unit along with the DME-LPG blended fuel cylinders.

It is a newly designed Burner.
Key takeaways
The new design is efficient for both DME and the blend of DME and LPG.

Novel design and flexible air access.

The new nozzle design allows optimum oxygen access for combustion.

The angles at which nozzles are placed maximize the heat transfer area across the utensils.

Optimum flame velocity can be obtained.

The length of the flame (high, low, and medium) can be adjusted by altering the oxygen ingress.

The experiment shows that it increases the heat transfer rate as well.
Do you know?
Dimethyl ether (DME) is an ultra-clean fuel.

CSIR-NCL has developed nation's first kind of DME pilot plant with 20-24Kg/day capacity.

The conventional LPG burner is not suitable for DME combustion as DME density is different than LPG. 

To address this issue, CSIR- NCL's "Aditi Urja Sanch" was developed.

The new Burner is fully designed and fabricated by NCL for DME, DME -LPG blended mixtures and LPG combustion.
---
Part of: GS Prelims and GS-III – Defence & Security
In news
The last of four indigenously built Anti-Submarine Warfare (ASW) stealth corvettes (a small warship) "INS Kavaratti" under Project 28 (Kamorta class) is scheduled to be commissioned into the Indian Navy on 22 October 20.
Key takeaways
It is referred to as a potent Stealth ASW Corvette.

It has anti-submarine warfare capability

Indigenously designed by:

The Indian Navy's in-house organisation, Directorate of Naval Design(DND)

Built by:

Garden Reach Shipbuilders & Engineers (GRSE), Kolkata

Kavaratti has a state-of-the-art weapons and sensor suite capable of detecting and prosecuting submarines. 

The ship also has a credible self defence capability and good endurance for long-range deployments.
---
Part of: GS Prelims and GS-III – Defence & Security
In news
Recently, the National Green Tribunal has ruled that the Environmental Clearance given to the Kaleshwaram project in December 2017 was void.

This was so because the Telangana government subsequently changed the design of the project to increase its capacity.
Key takeaways
The petition filed in 2018 stated that while the Kaleshwaram Project was a lift irrigation system, the state government had wrongly claimed, until the grant of environmental clearance (EC), that the project was not for lift irrigation, but only for drinking water supply.

The NGT has now directed that until the Telangana government obtains final forest clearance, it should stop all work except the drinking water component.
Important value additions
The Kaleshwaram Lift Irrigation System is considered to be one of the world's largest multi-purpose projects.

It is designed to provide water for irrigation and drinking purposes to districts in Telangana, apart from Hyderabad and Secunderabad.

The project starts at the confluence point of Pranahita River and Godavari River.
---
Miscellaneous
CSIR Ushered Repurposed Drugs (CuRED)
Recently, Union Health and Science and Technology Minister launched CuRED.
It is a website that gives comprehensive info about the numerous COVID-19 clinical trials that the Council of Scientific & Industrial Research (CSIR) is engaged in partnership with industry, other government departments and ministries.

It provides information about the drugs, diagnostics and devices including the current stage of the trials, partnering institutions and their role in the trials and other details.
---
(MAINS FOCUS)
---
ECONOMY/ GOVERNANCE/ S&T
Topic: General Studies 2,3:

Indian Economy and issues relating to planning, mobilization, of resources, growth, development and employment.

Government policies and interventions for development in various sectors and issues arising out of their design and implementation.
Context: Digital payments have found strong ground, especially in India, increasingly relegating all other modes of payments to the background.
Payment Ecosystem steered by the RBI
1. RTGS and Large Value Payments
Initiative of RBI:

A major thrust toward large value payments was effected through the Real Time Gross Settlement System, or RTGS, launched by the RBI in March 2004.

Impacted Capital Markets

: The large value payments on stock trading, government bond trading and other customer payments were covered under the RTGS, providing finality of settlement in short time period

Reduced Risks

: The payment system greatly reduced the risks such as the Harshad Mehta scam and improved the confidence in financial system thus attracting more participation (domestic and foreign players)
2. NEFT and Bulk Retail Payments
The RBI introduced National Electronic Funds Transfer, or NEFT, and bulk debits and credits to support retail payments around the same time. 

Now, NEFT is available round the clock and RTGS will follow from December 2020 — only a few countries have achieved this.
3. Setting up of NPCI as Umbrella Organisation for retail payments
National Payments Corporation of India (NPCI) was set up by 10 lead banks at the instance of the RBI in 2009.

Learning from other successful models:

In 2004, a four-member team of RBI visited the Riksbank, the central bank of Sweden and learnt that a not-for-profit organisation owned by eight Swedish banks was set up in Sweden for providing retail payment and related services. The model appeared as an attractive proposition as payments is basically a

public good. 

Thus the idea of the NPCI as a not-for-profit company has a link from Sweden's financial system

The corporation was fully supported by the RBI and the government as an extended arm of the sovereign

The setting up of such an umbrella organisation to build a super highway for digital payments led to humongous success in the coming years
Challenge Ahead for NPCI- Demand to convert into for-profit Company
There is a demand from some quarters that the NPCI should be converted into a for-profit company to withstand competition. 

But this will be a retrograde step with huge potential for loss of consumer surplus along with other strategic implications.

Instead, like the RBI providing free use of the RTGS and other products, the strategy should be to assist the NPCI financially, either by the RBI or the government, to provide retail payment services at reduced price (in certain priority areas). 
Issue of Merchant Discount Rate(MDR)
MDR is charged to merchants for processing debit and credit card transactions. To accept debit and credit cards, merchants must set up this service and agree to the rate. 

The amount that the merchant pays for every transaction gets distributed among three stakeholders–the bank that enables the transaction, vendor that installs the point of sale (PoS) machine and the card network provider such as Visa, MasterCard, RuPay.

In Budget 2020-21, the government prescribed

zero MDR for RuPay and UPI

, both NPCI products, to popularise digital payments benefiting both customers and merchants.

For reasons unknown, the government left out other providers of digital payment products from this MDR prescription, which is unjustified and had adverse effects. 

Taking advantage of this dichotomy,

many issuing banks switched to mainly Visa and Master cards for monetary gains. 

As customers were induced by such supplier banks, it created a kind of

indirect market segmentation and cartel formation

, though there is hardly any quality difference in payment products.
Way Ahead
The ideal pricing for digital payments products should be based on an analysis of producer surplus, consumer surplus (i.e. gain or loss of utility due to pricing) and social welfare for which we need cost-volume-price data.

Digital payment system is like a national superhighway, for which the government has a crucial role to play in protecting consumers against exploitation.

A free market should not deny a fair amount of return to payment service providers including Fin-Tech companies. But this should not be at the cost of huge loss of consumer surplus.
---
FEDERALISM/ POLITY
Topic: General Studies 3:

Issues and challenges pertaining to the federal structure, 
Mechanisms, laws, institutions and Bodies constituted for the protection and betterment of farmers
Context:  To nullify the possible impact of the three farm acts passed by the Parliament, the Punjab government not only rejected the laws by a unanimous resolution but also passed three farm amendment Bills removing Punjab from the ambit of the central laws.
The three bills passed by Punjab Legislature are as follows:
Farmers (Empowerment and Protection) Agreement on Price Assurance and Farm Services (Special Provisions and Punjab Amendment) Bill, 2020
Strengthens MSP:

One of the key provision of this bill is that the sale of wheat and paddy shall be valid only if the seller pays a price equal to or greater than the MSP announced by the central government.

Protects MSP through Punishments:

Stating that one of the direct consequences of the central Act will be to nullify the MSP mechanism, this Bill also provides for punishment to sellers who buy wheat or paddy at less than the MSP.

Grievance Redressal:

This Bill also allows the farmer to approach a civil court, besides seeking remedies available under the central act in case of any differences with the buyer of his produce.

Levy of Market Fees:

While the central law abolished any market fees or licences for private players outside the APMCs, the Punjab bill have reintroduced it.These fees will go towards a fund for the welfare of small and marginal farmers
Critical Analysis
Objective

: The Bill seeks to address the fears of state farmers about being forced to sell their produce at less than the minimum support price (MSP)

Against Spirit of Free Market

: This law has been passed to meet the demands of the farmers, and will discourage private players to participate in food procurement

Cereal Centric:

The benefits should have covered the whole gamut of crops where the state has marketable surplus of cotton, maize, some pulses and even milk and also for which the state decides the MSP.
The Farmer's Produce and Commerce (Promotion and Facilitation) Special Provisions and Punjab Amendment Bill 2020?
It declares status quo in the state with regard to the APMC Act 2016.

By bringing the entire state under APMC ambit, the Bill ensures that the private players will also be regulated by the rules of government mandis. 

The Bill also states that no punitive action will be taken against anyone for violating the provisions of the central Act
Amendments in The Essential Commodities (Special Provisions and Amendment) Bill, 2020
Objective

: This Bill aims to protect consumers from hoarding and black marketing of agri produce. 

Voices opinion against Central Act:

Underlining that production, supply, and distribution of goods is also a state subject, the Bill claims the central Act seeks to give unlimited power of stocking essential commodities to traders.

Power to regulate trade:

The state of Punjab will have the power to order, provide for regulating or prohibiting the production, supply, distribution, and imposing stock limits under extraordinary circumstances, which may include famine, price rise, natural calamity or any other situation.
Significance of the bills
The three Bills mention the agriculture census 2015-16 to underline that 86.2% of farmers in the state are small and marginal, with the majority owning less than two acres of land. 

Consequently, they have limited access to multiple markets, and lack the negotiation power needed to operate in a private market.

All the three Bills underscore the importance of farmers getting a level playing field in the form of a fair price guarantee.

The Bills also point out that agriculture, agricultural markets, and land is the primary legislative domain of the state.
Will these Bills supersede Central Bills?
Apart from the Governor, the Punjab government's new farm Bills need the assent of the President since they seek to amend laws passed by the central government. 

If not, they can at best serve as a symbolic political statement against the Centre's farm laws.

Politics now threatens to complicate the process of providing remunerative prices to agricultural produce.
Conclusion
Both Central and State government need to set aside their politics so as to provide adequate safety nets to farmers in the wake of agriculture facing threats from Climate Change.
---
(TEST YOUR KNOWLEDGE)
---
Model questions: (You can now post your answers in comment section)
Note: 
Correct answers of today's questions will be provided in next day's DNA section. Kindly refer to it and update your answers. 

Comments Up-voted by IASbaba are also the "correct answers".
Q.1 Soil Transmitted Helminthiasis (STH) causes infection in which of the following? 
Children 

Rice crops 

Earthworms 

Both adults and children
---
Q.2 Nazca desert is situated in which of the following country? 
Peru 

Brazil 

Argentina 

Columbia
---
Q.3 Consider the following statements regarding hydrogen enriched compressed natural gas (H-CNG): 
It is produced directly from CNG. 

It does not involve energy-intensive electrolysis process.

The production process is costlier than conventional physical blending between hydrogen and CNG. 
Which of the above is/are correct? 
1 and 2 only 

2 and 3 only 

1 and 3 only 

None of the above
---
ANSWERS FOR 22nd October 2020 TEST YOUR KNOWLEDGE (TYK)
---
Must Read
About festivals in the time of COVID:
About Politics in West Asia:
About Virtual Courts and its drawbacks:
For a dedicated peer group, Motivation & Quick updates, Join our official telegram channel – https://t.me/IASbabaOfficialAccount
Subscribe to our YouTube Channel HERE to watch Explainer Videos, Strategy Sessions, Toppers Talks & many more…