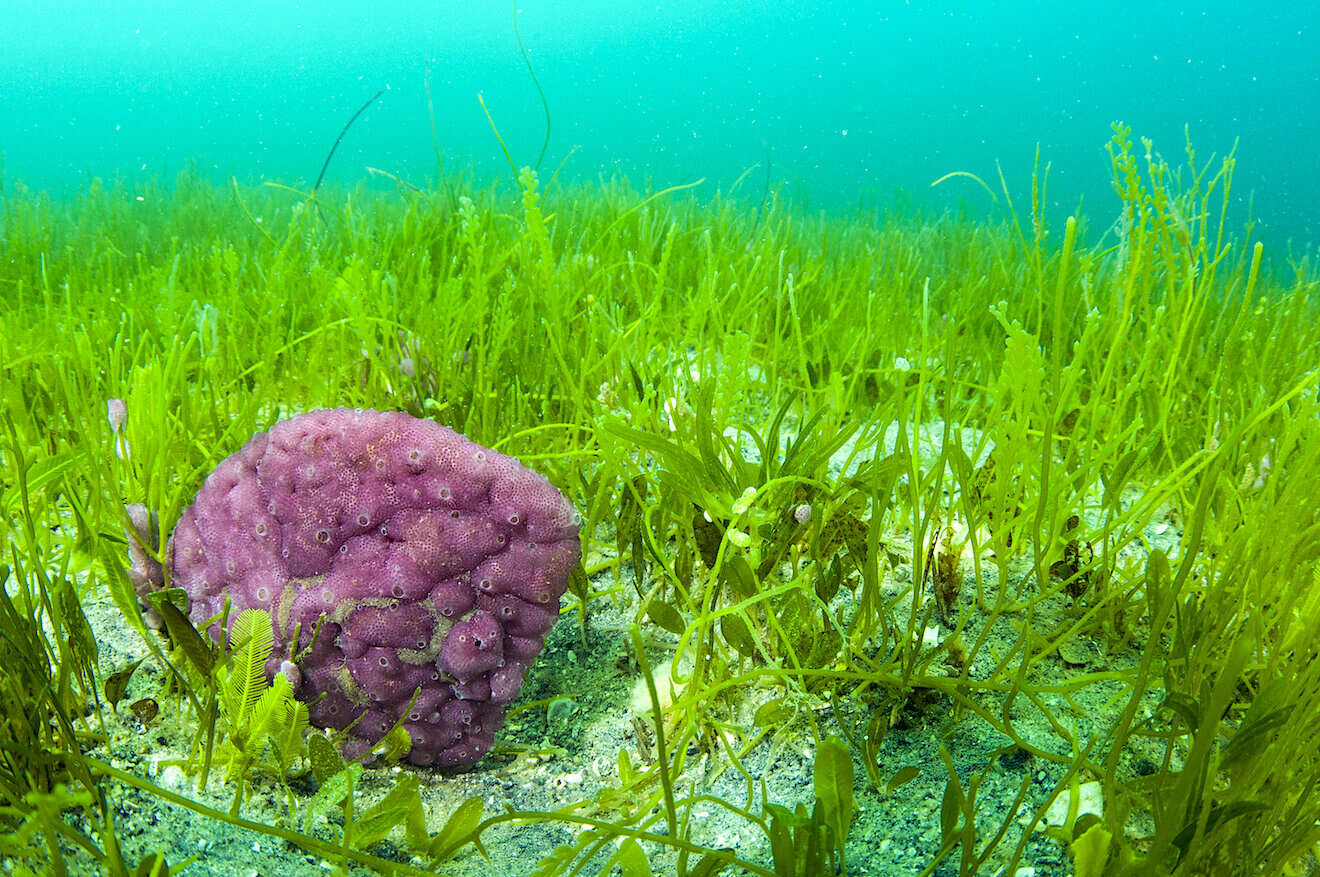 ---
(PRELIMS + MAINS FOCUS)
---
Part of: GS Prelims and GS-I – Natural disasters & GS-III – Science and Technology 
In news
Recently, the India Meteorological Department (IMD) has launched the South Asian Flash Flood Guidance System (FFGS). 

Aim:

To

help disaster management teams and governments make timely evacuation plans ahead of the actual event of flooding.
Key takeaways 
A dedicated FFGS centre will be established in New Delhi. 

Weather modelling and analysis of rainfall data observations from member countries will be done there.

Developed by:

US-based Hydrologic Research Centre 

Based on the rainfall and potential flooding scenario, flash flood warnings will be issued to respective nations.

Flash flood threat warning will be issued six hours in advance. 

Flood risk warning will be issued 24 hours in advance. 

Warnings about watershed level will be issued 12 hours in advance.
Important value additions 
Flash Floods
These are sudden surges in water levels during or following an intense spell of rain.

These are localised events of short duration. 

The peak is usually very high. 

The duration is less than six hours between the occurrence of the rainfall and peak flood.

The flood situation worsens if the drainage lines are choked or the natural flow of water is obstructed.
---
Part of: GS Prelims and GS-III – Biodiversity; Environment 
In news
Recently, the restoration process of seagrasses is taken up by Tamil Nadu in the Gulf of Mannar.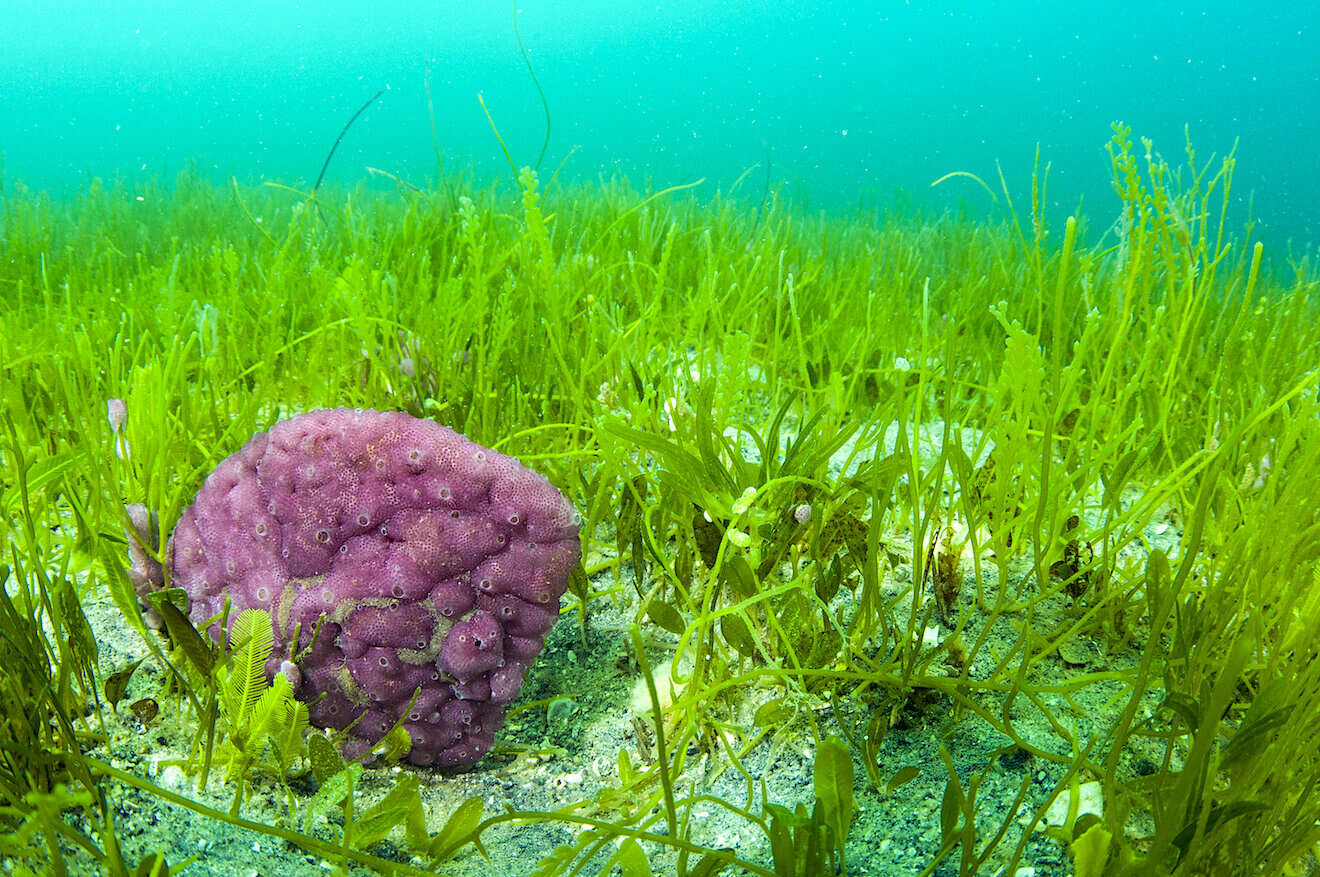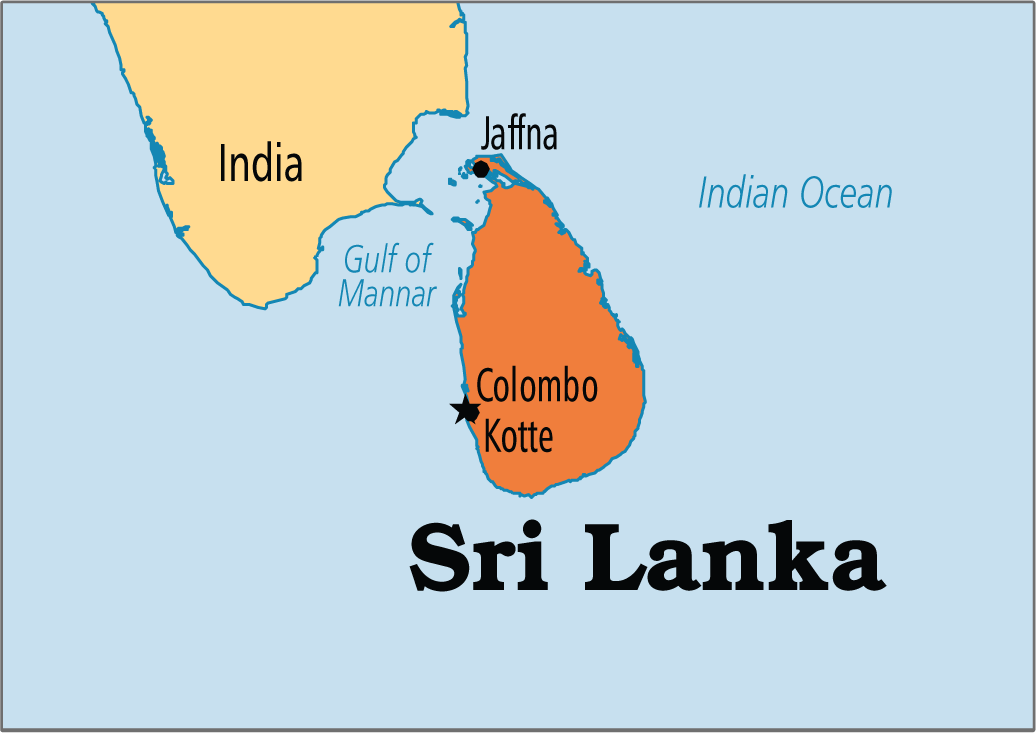 Important value additions 
Seagrasses
These are flowering plants that grow submerged in shallow marine waters like bays and lagoons.

These have tiny flowers and strap-like or oval leaves.

Seagrasses evolved from terrestrial plants that recolonised the ocean around 70-100 million years ago.

Seagrasses also produce food by photosynthesis. 

They reproduce sexually as well as asexually.
Some of the important seagrasses

: (1) Sea Cow Grass (Cymodocea serrulata); (2) Thready Seagrass (Cymodocea rotundata); (3) Needle Seagrass (Syringodium isoetifolium); (4) Flat-tipped Seagrass (Halodule uninervis), etc.
Location:

These are found in muddy and sandy substrates. These also occur along the coastal areas of India. These are abundant in the Palk Strait and Gulf of Mannar. 
Significance

: (1) They provide many ecosystem services; (2) These are also called 'the lungs of the sea' because they release oxygen into the water through photosynthesis; (3) Sequesters up to 11% of the organic carbon buried in the ocean; (4) Absorb carbon from the atmosphere. They can capture carbon from the atmosphere up to 35 times faster than tropical rainforests; (5) Help maintain water quality; (6) Filter nutrients released from land-based industries; (7) Prevent soil erosion; (8) Provide food as well as habitat for fishes, octopuses, shrimp, blue crabs, oysters, etc. 
Seagrass beds are facing decline all over the world at the rate of 2-5% annually.

Threats:

Grazing, storms, ice-scouring (abrasion and erosion of seabeds by glaciers), desiccation, eutrophication, mechanical destruction of habitat, overfishing, coastal engineering construction, etc. 
---
Part of: GS Prelims and GS-II – Important Organisations
In news
After 35 years, India has assumed the Chairmanship of the Governing Body of International Labour Organization (ILO).
Labour & Employment Secretary Apurva Chandra has been elected as the Chairperson for the period October 2020-June 2021.
Key takeaways 
The Governing Body (GB) is the apex executive body of the ILO.

It meets thrice a year. 

Functions:

(1)

It takes decisions on ILO policy; (2) It decides the agenda of the International Labour Conference (ILC); (3) It adopts the draft programme and budget; (4) It elects the Director-General.
Important value additions 
International Labour Organization (ILO) 
It is an agency of United Nations (UN) since 1919. 

Functions

: (1) Sets labour standards; (2) Develops policies; (3) Devises programmes promoting decent work for all women and men.

It became the first specialized agency of the UN in 1946.

ILO's recommendations are non-binding. 

It has also received the Nobel Peace Prize in 1969.

It releases the annual World Employment and Social Outlook (WESO) Trends report.

India is a Founding Member of the ILO.

It has been a permanent member of the ILO Governing Body since 1922. 
---
Part of: GS Prelims and GS-III – Biodiversity; Ecology; Environment 
In news
Recently, Kabartal Wetland (Bihar) and Asan Conservation Reserve (Uttrakhand) have been designated as Ramsar sites. 

Now, the total number of Ramsar sites in India is 39, the highest in South Asia.
Important value additions 
Kabartal Wetland
It is also known as Kanwar Jheel. 

Location:

Begusarai, Bihar.

It acts as a vital flood buffer for the region. 

It also provides livelihood opportunities to local communities.

It has significant biodiversity with 165 plant species, 394 animal species and 50 fish species. 

58 migratory waterbirds use it to rest. 

Five critically endangered species inhabit the site

: (1) Red-headed vulture; (2) White-rumped vulture; (3) Indian vulture; (4) Sociable lapwing; (5) Baer's pochard
Asan Conservation Reserve (ACR) 
ACR is formed by the Asan River running down to its confluence with the Yamuna River in Dehradun, Uttarakhand. 

It is Uttarakhand's first Ramsar Site.

These habitats support 330 bird species including the critically endangered red-headed vulture, white-rumped vulture and Baer's pochard (Aythya baeri).

49 fish species are also found including the endangered Putitora mahseer (Tor putitora). 
Ramsar Site
Ramsar Convention on Wetlands is an intergovernmental treaty adopted in 1971 in Ramsar, Iran.

Those wetlands which are of international importance are declared as Ramsar sites.

Mission:

Conservation and wise use of all wetlands through local and national actions and international cooperation, as a contribution towards achieving sustainable development throughout the world.

The Montreux Record is a register of wetland sites on the List of Wetlands of International Importance where changes in ecological character have occurred, are occurring, or are likely to occur as a result of technological developments, pollution or other human interference. 

It is maintained as part of the Ramsar List.

At present, two wetlands of India are in Montreux Record: Keoladeo National Park (Rajasthan) and Loktak Lake (Manipur).

Chilika Lake (Odisha) was placed in the record but later removed from it.
---
(MAINS FOCUS)
---
ECONOMY/ GOVERNANCE
Topic: General Studies 2,3:

Awareness in the fields of IT
Government policies and interventions for development in various sectors and issues arising out of their design and implementation.
Context: India's digital markets have witnessed three paradigm shifts this year
How had India's digital market changed in 2020?
COVID-19 crisis turned into opportunity:

There has been rapid digitalisation of traditional sectors, as a response to Covid-19, leading to the phenomenal growth of markets such as edtech, healthtech, telemedicine and digital on-boarding. 

Ban on Chinese apps:

200 applications, which originated in China, including popular communications and entertainment platforms, have been banned due to security considerations. 

Growing Opposition to US Tech Dominance

: Finally, a growing set of voices advocate less dependence on American platforms such as Google that can single-handedly determine the market potential for digital start-ups
Do You Know?
In 2000, India had no digital unicorns, no platforms and less than one per cent of its citizens had access to the internet. 

Today in India, there are 700 million broadband subscribers and sees over 400 million unique site/app visits every month, 97% of which are directed at data and content-driven entertainment

Seven of the top eight global firms in terms of market capitalisation use data-centric business models, and are either American or Chinese.
Why US and China dominate the digital market?
Presence of Platformisation:

The US and China dominate because their market conditions are conducive for "platformisation" — stacking multiple services into single catch-all applications such as Facebook or WeChat. 

Network Effect of Platformisation

: The combination of organised datasets and compelling content unlocks network effects that help digital businesses achieve scale. Datasets allow companies to anticipate market dynamics, tailor custom offerings, minimise transaction costs and maximise enterprise efficiency. 

Virtuous Cycle aided by government

: Content precipitates a virtuous cycle of consumption and production, and links digitalisation to the knowledge economy that is aided by Policy impetus provided by US & Chinese governments.
Where does India lag in terms of evolving Digital Market?
Intense Competition:

There are five Chinese and 13 American counterparts for every digital business in India that generates over a billion dollar in annual revenues.

Outdated Policy:

India's Information Technology (IT) Act, 2000, a 20-year-old law, theoretically governs all digital applications. There is a need for legal reform because our digital ecosystem has developed beyond recognition. 

The modernisation of the legal framework for IT offers an unparalleled chance to generate economic gains from fast growing digital market in India (Domestic digital transactions grew at a Compound Annual Growth Rate (CAGR) of 29.4% between FY 2018-FY 2020)
What should be the guiding principle for modernisation of legal framework for IT?
Traditional legal-regulatory constructs, based on licences and controls, are rule-based legal framework that allows for easier enforcement but is rigid and prevents innovation.

The present times call for new legal framework that has the agility and leeway to accommodate the pace of technological change in the digital economy. Thus, there we need a new regulatory constructs to deal with digital market.

One such regulatory regime is

Value-based Legal framework

that is more resilient to changes in technology and business models but requires thoughtful calibration and state capacity for enforcement.

Such a policy design will provide

legal certainty

and also

supports innovation

. 

India's position on network neutrality (that has been repealed in USA) is an example of values-based regulatory framework

Future principles could include constructs such as "platform neutrality" to ensure that large platforms do not become gatekeepers in digital markets, combined with the wider use of "fair, reasonable and non-discriminatory" terms to govern business conduct
Way Ahead
India can compete effectively in the global digital economy if following steps are taken
Promote Paltformisation

: Product businesses must become platforms, single utility platforms must transition to multi-utility ones, and these must achieve global scale. 

Leverage the export orientation of IT sector

: India has a strong IT base, which is already export-oriented, and new platforms can ride on its coattails to access global markets.
Principles-led approach to digital governance

: India will have to prioritise bold new principles over prescriptive rules and build new capacities for associated regulatory oversight.
---
ECONOMY/ GOVERNANCE/
Topic: General Studies 2,3:

Issues relating to development and management of Social Sector/Services relating to Education, Human Resources 

Government policies and interventions for development in various sectors and issues arising out of their design and implementation
Context:  When Delhi University announced the first list of admission into undergraduate programmes in its 90 colleges this year, the cut-offs reached 100 per cent mark in some courses offered by a few colleges.
Do You Know?
India has nearly 1,000 universities and almost 40,000 colleges spread across the country. Many of the universities affiliate more than 1,000 colleges.

However, 16.3 per cent of the colleges have an enrolment of fewer than 100 students and Only 4 per cent colleges have an enrolment over 3,000.
How Gross Enrollment Ratio(GER) in Delhi is leading to high Cut-offs?
According to the most recent All India Survey of Higher Education (AISHE 2018-19), Delhi's GER is 46.3 per cent (the national GER is 26.3 per cent).

This means that almost every second youth in Delhi between the age of 18 and 23 is enrolled in a higher education programme. 

But the aspirations of Delhi's youth are not met by adequate high-quality Higher Education Institutions (HEIs, including universities and standalone institutions), leading to unreasonably high cut-offs.

In few other states, where the GER is close to 50 per cent, the situation is similar to that of Delhi.
How NEP targets impact Higher Education Institutions?
School Targets Impacting Demand for HEI

:

NEP 2020

aims for 100 per cent enrollment across our school stages, from pre-primary to the secondary stage. As we move towards this target, there will be a further rise in applications for higher education programmes

. 
Additional Seats needed in next decade

: NEP 2020 has also set a target of 50 per cent enrolment in Higher Education by 2035.This would mean an additional 35 million seats to be created in HEIs across the country. 

Potential for Social Crisis:

Unless something transformative is done, India is headed towards a rise in the number of unemployed graduates (due to poor quality education) and a generation of disenchanted youth (due to the systemic failure in equipping them with required skill sets).
How does NEP2020 tries to plug this supply gap in HEIs?
Improve Accessibility:

NEP 2020 recommends moving into a higher education ecosystem that consists of large multi-disciplinary HEIs, offering undergraduate and graduate programmes, one in every, or nearly every district, in the country. 

Moving towards autonomy to take advantage of local needs:

The HEIs will be multi-disciplinary universities and colleges; with the latter moving away from affiliation into a degree-granting HEI or a constituent college of the university.

Each such institute will aim to have 3,000 or more students. 

Private and Foreign Participation:

The regulatory framework envisaged under NEP 2020 is light and leaning more towards self-regulation. It also allows foreign Universities to open campuses in India. All there is expected to increase the private sector's participation in providing High Education.
How should one deal with unreasonable cut-offs that will persist despite increase in HEIs?
For the problem of unreasonable cut-offs to be rooted out, the assessment reforms that NEP envisages, for both school-leaving and higher education entrance, is critical. Both of these reforms have to take place simultaneously.

Using school-leaving marks to create cut-offs is a lazy option employed by the HEIs to reduce the number of applicants, before launching their admission process

School percentages are not good markers of an individual's readiness to do higher education given the serious drawbacks of standardised assessments in our board exams

Broader Assessment:

Instead, school-leaving certificates will have to be based on an array of assessments, including a student's performance across the secondary level — Classes IX to XII. They will factor in class assignments and tests, leading to the development of students' portfolios.

HEIs may use the portfolio of school assessments as the base, but the admission process ought to assess whether the prospective student has developed the attributes for pursuing higher education.
Way Ahead
If assessment system of HEI are not reformed, the country is at the risk of generating graduates in tens of millions, who will neither have the capacity to generate employment for themselves nor the capability to be employed anywhere.
Connecting the dots:
---
(TEST YOUR KNOWLEDGE)
---
Model questions: (You can now post your answers in comment section)
Note: 
Correct answers of today's questions will be provided in next day's DNA section. Kindly refer to it and update your answers. 

Comments Up-voted by IASbaba are also the "correct answers".
Q.1 Which of the following is correct regarding flash floods:
Flash floods are localised events of short duration

Flash floods are localised events of long duration.

Flash floods are generalised events of short duration

Flash floods are generalised events of long duration.
---
 Q.2 Consider the following statements regarding South Asian Flash Flood Guidance System (FFGS):
A dedicated FFGS centre will be established in New Delhi. 

It is developed by ISRO. 
Which of the above is/are correct? 
1 only 

2 only 

Both 1 and 2 

Neither 1 nor 2 
---
Q.3 The palk strait lies between:
Bay of Bengal and Gulf of Mannar

Andaman and Nicobar islands

Rann of Kutch and Gulf of Khambhat

Lakshadweep and Maldives
---
ANSWERS FOR 26th October 2020 TEST YOUR KNOWLEDGE (TYK)
---
Must Read
About Trump's criticism of India's Air Quality:
About India-USA 2+2 dialogue:
About Political ferment in Pakistan:
For a dedicated peer group, Motivation & Quick updates, Join our official telegram channel – https://t.me/IASbabaOfficialAccount
Subscribe to our YouTube Channel HERE to watch Explainer Videos, Strategy Sessions, Toppers Talks & many more…