---
(PRELIMS + MAINS FOCUS)
---
Part of: GS Prelims and GS- III – Sci & Tech
In news 
On January 31, Stardust 1.0 was launched from Loring Commerce Centre in Maine, US, a former military base.
Key takeaways
It became the first commercial space launch powered by biofuel, which is non-toxic for the environment as opposed to traditionally used rocket fuel.

Stardust 1.0 is a launch vehicle suited for student and budget payloads. 

The rocket is 20 feet tall and has a mass of roughly 250 kg. 

The rocket can carry a maximum payload mass of 8 kg.

These rockets will help to launch small satellites called cubesats into space in a way that is relatively cheaper than using traditional rocket fuel and is less toxic for the environment. 
Important value additions
Biofuels are obtained from biomass, which can be converted directly into liquid fuels that can be used as transportation fuels.

The two most common kinds of biofuels in use today are ethanol and biodiesel.

They both represent the first generation of biofuel technology. 

Ethanol is renewable and made from different kinds of plant materials. 

Biodiesel is produced by combining alcohol with new and used vegetable oils, animal fats, or recycled cooking grease.
Do you know?
Other companies are working towards making access to space easier. 

One of them is Amazon founder Jeff Bezos's Space Company called Blue Origin. 

Last year in October, the company tested a rocket system called New Shephard. 

The rocket system is meant to take tourists to space eventually and offers flights to space over 100 km above Earth and accommodation for payloads. 

Such efforts are a part of a growing number of commercial space companies that are working to provide easier and cheaper access to space to laypeople and also to make access to space cost-effective for purposes of academic research, corporate technology development, and entrepreneurial ventures among others.
Related articles:
---
Part of: GS Prelims and GS- II – International relations
In news 
United States has extended the New START (Strategic Arms Reduction Treaty) nuclear arms control treaty with Russia for five years.
Key takeaways
USA President and his Russian counterpart reportedly discussed it and subsequently, Russian President signed it into law on Friday.

It is a treaty on measures for the further reduction and limitation of strategic offensive arms.

It came into force on 5th February, 2011.

It is a successor to the START framework of 1991 (at the end of the Cold War) that limited both sides to 1,600 strategic delivery vehicles and 6,000 warheads.

It continues the process of verifiably reducing the USA and Russian strategic nuclear arsenals by limiting both sides to 700 strategic launchers and 1,550 warheads.
Related articles:
Russia proposes to Extend New START Treaty:

Click here
---
Part of: GS Prelims and GS- III – Infrastructure
In news 
By making a sizeable budgetary allocation for MetroNeo in the Union Budget, the way has been paved for the innovative system of mass transport, which could soon be replicated across the country.
Key takeaways
To be adopted for the first time in the country in Maharashtra's Nashik, MetroNeo is a comfortable, rapid, energy-efficient, and less noisy transport medium.

The central government recently urged all state governments to consider using MetroNeo technology in their tier-2 and tier-3 cities.

The MetroNeo service consists of electric bus coaches – their lengths varying from 18 to 25 meters – with a carrying capacity of 200 to 300 passengers at a time.

The buses will have rubber tyres and draw power from an overhead electric wire with 600-750 V DC supply, similar to railways or trams.

The buses will be air-conditioned, with an automatic door closing system, level boarding, comfortable seats, passenger announcement system, and an information system with an electronic display. 

The stations will be similar to other Metro rail stations.
---
Part of: GS Prelims and GS- II – Health
In news 
The WHO has identified three new variants of coronavirus originating in the UK, Brazil, and now in South Africa.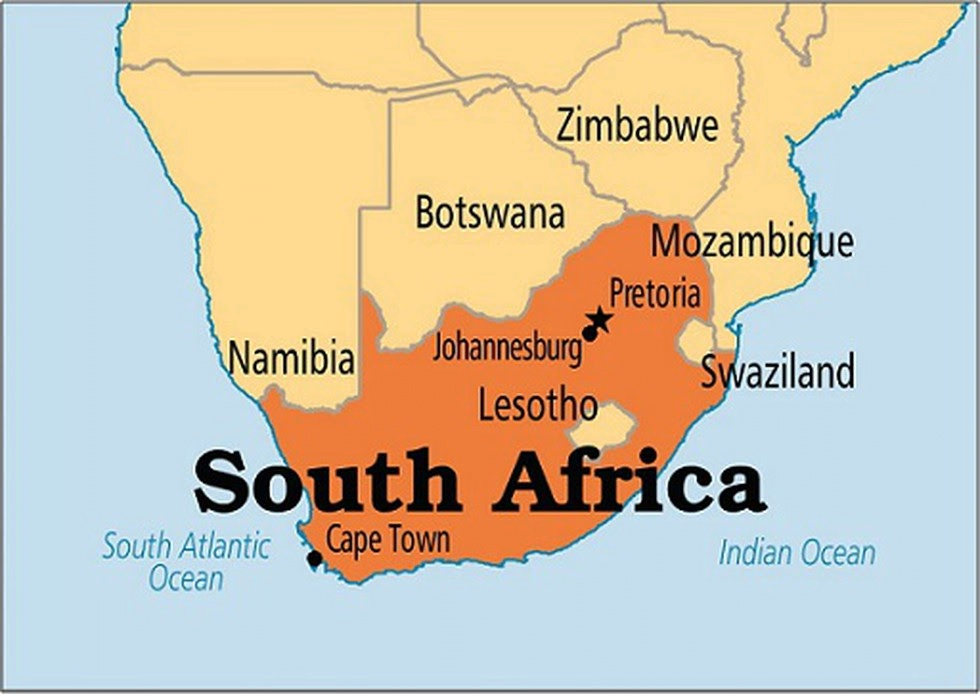 Key takeaways
Of the three, the latest South African variant known as 20H/501Y.V2 or B.1.351 appears to be more infectious than the original virus.

This potentially more concerning variant, which has been spotted since December 22 last year and spread to nearly 40 countries including the United States.

The South African variant carries a mutation called N501Y that appears to make it more contagious or easy to spread. 

This variant "is less susceptible to antibody neutralization" than previous variants.

This South African variant has become a major cause of worry because of its unusually large number of mutations, especially in the spike protein, which the virus uses to gain entry into the cells within the human body.
Related articles:
Coronavirus variant circulating in the UK defined by many mutations:

Click here

B.1.1.7 Lineage: New variant of SARS-CoV-2:

Click here
---
Miscellaneous
Aero-India 2021
The Inaugural ceremony for Aero India 2021, is being held at Air Force Station, Yelahanka, Bengaluru between February 03-05, 2021.

It is Asia's largest Aerospace and Defence Exhibition.
Aero India is a biennial air show and aviation exhibition held in Bengaluru, India at the Yelahanka Air Force Station.

It is organized by the Defence Exhibition Organisation, Ministry of Defence.

The first edition of the air show was held in 1996.

Aero India 2021 is the 13th edition of Aero India. 

This year Aero India 2021 has been organized in hybrid mode with a concurrent virtual exhibition to encourage maximum participation.



Bhimsen Joshi
The year-long Birth Centenary celebrations of the doyen of music Pandit Bhimsen Joshi will begin on February 4, 2021.
Pandit Bhimsen Gururaj Joshi (1922 –2011) was an Indian vocalist from Karnataka, in the Hindustani classical tradition.

He is known for the khayal form of singing, as well as for his popular renditions of devotional music (bhajans and abhangs).

Bhimsen Joshi belongs to the Kirana Gharana tradition of Hindustani Classical Music.
In 1998, he was awarded the Sangeet Natak Akademi Fellowship, the highest honor conferred by Sangeet Natak Akademi.

He received the Bharat Ratna in 2009.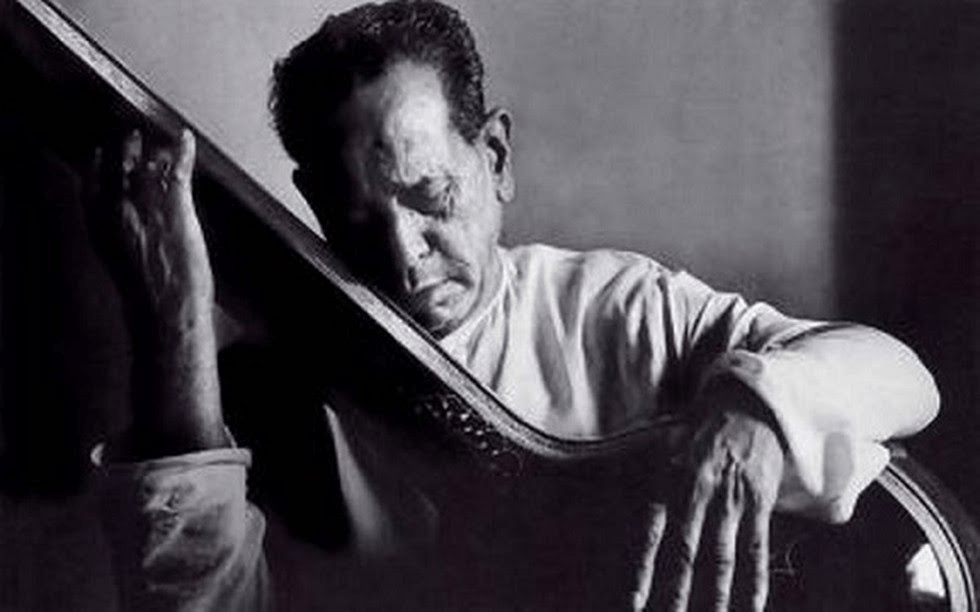 ---
(Mains Focus)
---
ECONOMY/ GOVERNANCE
Topic:

GS-1: Urbanization, their problems and their remedies. 
GS-2: Government policies and interventions for development in various sectors and issues arising out of their design and implementation.
GS-3: Infrastructure: Roads
Context: Urbanization is supposed to bring modernity and prosperity. The Western example showed how a mass movement off the farm and into cities went together with great leaps in productivity. The hope that a similar experience would be repeated in India resulted in vesting a great deal of hope in cities
The Union Budget 2021-22 has recognised the multiplier effects of Urbanization and has made provisions for it.
What are the key provisions made for Urbanization in Budget 2021?
Expansion of Metro rail network:

A total of 702 km of conventional Metro lines were in operation and 1,016 km of Metro and Regional Rapid Transit System lines were under construction in 27 cities. Government announced Central funding of ₹1,957 crore, ₹63,246 crore and ₹14,788 crore for the Kochi, Chennai and Bengaluru Metro projects,

Augmentation of city bus service

: A new scheme will be launched at a cost of ₹18,000 crore to support augmentation of public bus transport services. The scheme will facilitate deployment of innovative PPP models to enable private sector players to finance, acquire, operate and maintain over 20,000 buses

Metro Connectivity in Tier-2 areas:

Two new Metro technologies, MetroLite and MetroNeo, would be used in tier-2 cities and peripheral parts of tier-1 cities to provide connectivity at a lower cost compared to conventional Metro systems.
Issue with Urban Commuting
Poor Bus Infrastructure:

India's ratio of buses to population is a low 1.2 per 1,000 people, compared to 8.6 in Thailand and 6.5 in South Africa, although some States like Karnataka are well ahead of the national average

Pandemic shifted people to personal transport:

COVID-19 has had the perverse effect of driving people away to the safety of personal car and two-wheeler bubbles.

Private Sector Participation in bus transport:

Licensed private urban bus services remain a politically sensitive topic in many States, where State monopolies coexist with unregulated paratransit, and it will take a major effort to convince them that a bus renaissance is a good post-pandemic recovery strategy. 

Weak Regulations by umbrella authorities:

State governments, which retain effective control over urban development rather than city administrations, have failed to operationalise the umbrella authorities to regulate transport.

Vehicular Exhaust causing Pollution:

As per a WHO study, 14 out of top-15 most-polluted cities in the world are in India. Rising pollution levels also translate into economic losses. As per current estimates the World Bank, the losses amount to 7.7% of the nation's GDP.

Traffic Congestion:

Vehicles in some metros move at an average speed of 17kph. The congestion on the roads doesn't exist in silos, and its adverse effects are carried forward to productivity and economic growth. As per the BCG-Uber report, the combined estimate of losses caused due to congestion in the top-four metro cities of India is worth more than $22 billion per annum.

Multi-purpose use of roads in business zones:

Roads in cities are multi-purpose public goods, used by various classes of motorized and non-motorized vehicles to travel, park, street-selling etc.

Non-transportation uses of the roadway do slow down motorized vehicles.

Innovative Products still at nascent stage:

Common mobility cards that would help citizens use bus, train and feeder networks seamlessly were largely in pilot project mode even before the pandemic

Expensive Mass Transport:

There is valid criticism that the existing paradigm is one of "exclusionary urbanisation", which makes Metro and bus services expensive for the majority, particularly for those forced to live in the suburbs due to housing costs, and sometimes making the per kilometre cost of using a two-wheeler more attractive.

Poor Recognition of Urban areas:

Census 2011 showed that the number of Census Towns, which are urban for census purposes but not named urban local bodies, grew tremendously over a decade. They lack access to funding, infrastructure and capacity to meet the needs of large populations even now
Way Forward
Enhanced Investments:

Standard policy recommendations such as congestion pricing or other types of travel restrictions may do little to improve mobility. Instead, potentially costly travel infrastructure investments may be the only way to improve urban mobility

Comprehensive Approach:

Centre is required to work with State governments to integrate key areas with its transport vision, such as affordable inner-city housing, including rental projects, access to civic services and health care, and enhanced sustainability, greenery and walkability
Connecting the dots:
Smart Cities Mission

Hyperloop Technology: Click

here
---
INTERNATIONAL/ ECONOMY
Topic:

GS-2: Bilateral, regional and global groupings and agreements involving India and/or affecting India's interests. 
Context: The Covid-19 pandemic's impact on India has been especially grim. Given the interconnectedness of world systems, it is crucial to examine how partnerships can be built around the process of recovery, especially with countries in Africa.
Pandemic in Africa 
Lower cases due to young demography:

While Africa was one of the last regions to be hit by the virus, and with deaths over 35,000, it has reported lower case numbers than Asia and even Europe in terms of containing the spread, likely due to its young demography.

Multi-stakeholder response controlled spread

: Cooperation among African leaders, the African Union, and the Africa Centres for Disease Control and Prevention has led to an increase in testing capacity, resource mobilisation, and measures to contain the spread of the virus. In addition to state efforts, civil society organisations and young activists across African countries have been crucial to mobilise resources, spread awareness, and find solutions.
Economic Impact of COVID-19 Pandemic on Africa
Reduced Trade

: Africa has been deeply affected by reduced intra-African trade numbers, with dwindling demand from the EU, US, China, and other markets causing a supply-and-demand shock.

Could erode progress made on poverty front:

Sub Saharan Africa's real per capita GDP could shrink by -5.4 per cent this year, which could effectively roll back a decade of progress with 49 million Africans likely to be pushed into poverty.

Unemployment

: It is estimated that 30 million jobs will probably disappear in the wake of economic disruption caused by the Pandemic

Longer time to recovery:

Larger economies like Nigeria, South Africa and Angola are not expected to see real GDP growth return to pre-Covid-19 levels until 2023 and 2024, respectively. 

Exposed weak welfare state

: The pandemic has also laid bare the relatively weak state of social welfare schemes and health infrastructure in the region.
How India can help Africa at this crucial juncture?
Build on the momentum
Already, the India-Africa health cooperation is multidimensional, comprehensive, and involves national, state, and subnational actors working toward augmenting African institutional and individual capacities. 

It includes exporting low-cost generics, building health infrastructure, providing aid, technical assistance, and hosting medical tourists.

In the recent past, India-Africa relationship has picked up momentum— with regular high-level visits, increasing diplomatic footprint, diversified engagement across sectors, and a vibrant diaspora — which it can build upon during this unprecedented crisis.
Partner in supplying low-cost Covid-19 vaccines to the region
As the "pharmacy of the world," while India has already dispatched medicines including hydroxychloroquine and other drugs to over 25 African countries, it could also become a critical partner in supplying low-cost Covid-19 vaccines to the region

While the Serum Institute of India (SII) has stated that it will begin sending supplies to the WHO-backed COVAX initiative, the South African health ministry has confirmed that it has entered an agreement with SII and would get 1.5 million doses of vaccine in the next two months.
Comprehensive strengthening of Africa's health systems.
Indian pharmaceutical companies can also play a role in boosting African pharmaceutical manufacturing capacity

The Pharmaceutical Manufacturing Plan for Africa, a business idea developed in 2007, and the African Continental Free Trade Area (AfCTA), which became operational on January 1, 2021, can boost pharmaceutical manufacturing in Africa.

Private actors in India's health sector already have a significant presence in Africa. The recent MoU between the Health Federation of India (NATHEALTH) and the Africa Health Federation (AHF) aimed at building healthcare ecosystems, increasing investments, and creating cross-country partnerships recognises the sheer business potential of a robust partnership in health.
Boosting e-initiatives
The Indian government could also play the role of a facilitator and create working groups with medical professionals to host video or teleconferences with counterparts from African countries. 

The e-ArogyaBharti (Tele-medicine) Project, part of the e-VBAB launched in October 2019, seems to be a step in that direction

The e-VBAB project which also includes e-VidyaBharti (Tele-education), is entirely funded by the Indian government. It builds on the Pan-Africa e-network Project and promises access to premier Indian education institutions and to medical experts in the country. 
Multilateral Efforts
Indian actors can also take the lead in initiating and pushing for more multilateral efforts by stakeholders like the WHO or the UN to do more for African recovery.
Conclusion
While it can be argued that the Covid-19 crisis has had serious implications for India and the country has huge domestic obligations to deal with, partnering with Africa at this critical juncture in our shared reality will add immense value to the rich historicity of India-Africa solidarity.
Connecting the dots:
India's neighbourhood Policy
---
(TEST YOUR KNOWLEDGE)
---
Model questions: (You can now post your answers in comment section)
Note: 
Correct answers of today's questions will be provided in next day's DNA section. Kindly refer to it and update your answers. 

Comments Up-voted by IASbaba are also the "correct answers".
Q.1 Where is the Asia's largest Aerospace and Defence Exhibition held?
Japan

China

Singapore

India
---
Q.2 Which of the following imaginary line does not passe through Africa?
Tropic of Cancer

Equator

Tropic of Capricorn

International Date line
---
Q.3 Metroneo, recently seen in news, shall be adopted in which of the following state of India for the first time?
Kolkata

Delhi

Punjab

Maharashtra
---
ANSWERS FOR 3rd February 2021 TEST YOUR KNOWLEDGE (TYK)
---
Must Read
On Vaccine Nationalism:
On Biden Presidency:
About Budget's turn to fiscal activism could have multiplier effect:
For a dedicated peer group, Motivation & Quick updates, Join our official telegram channel – https://t.me/IASbabaOfficialAccount
Subscribe to our YouTube Channel HERE to watch Explainer Videos, Strategy Sessions, Toppers Talks & many more…