---
(PRELIMS + MAINS FOCUS)
---
Part of: GS Prelims and GS-II – International Relations & GS-III – Terrorism 
In news
USA will join the Christchurch Call to Action to Eliminate Terrorist and Violent Extremist Content Online. 

It is a New Zealand-led global campaign to stamp out violent extremism online.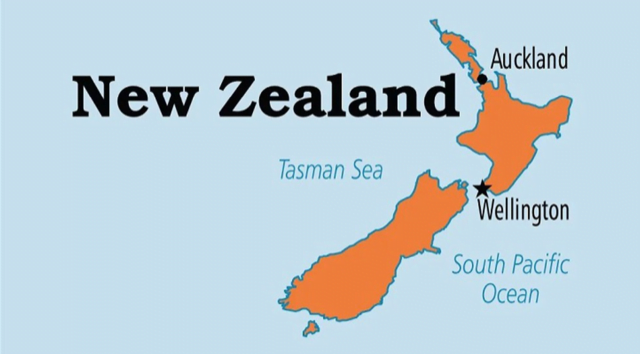 Key takeaways 
The Christchurch Call is named after the New Zealand city in which 51 people from the Muslim community were killed in terrorist attacks broadcast live on the Internet on 15 March 2019.

The Christchurch Call is an action plan that commits governments, international organizations and Internet players to take a series of measures, in particular:

developing tools to prevent the downloading of terrorist and violent extremist content;

combating the causes of violent extremism; improving transparency in the detection and removal of content; and

ensuring that the algorithms designed and used by businesses do not direct users towards violent extremist content, so as to reduce their viral nature.
---
Part of: GS Prelims and GS – II – Health & GS-III – Sci & tech 
In news
Acute shortage of anti-fungal injection 'amphotericin' and other anti-fungal medicines used to treat mucormycosis, is now adding to difficulties of patients.

Mucormycosis is a life-threatening infection that follows Covid-19 in roughly 30% diabetics.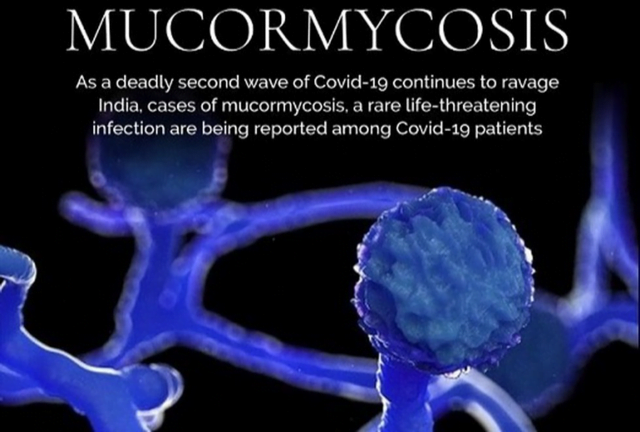 Important value additions
Amphotericin B injection is used to treat serious and potentially life-threatening fungal infections.

It is in a class of medications called antifungals. 

It works by slowing the growth of fungi that cause infection.

It is typically given by injection into a vein.

Amphotericin B was isolated from Streptomyces nodosus in 1955 and came into medical use in 1958. 

It is on the World Health Organization's List of Essential Medicines.
---
Part of: GS Prelims and GS-II – International Relations; Health 
In news
WHO approved the Sinopharm COVID-19 vaccine for emergency use. 

It is the first Chinese jab to receive the WHO's green light.
Key takeaways 
It is the two-dose vaccine, which is already being deployed in dozens of countries around the world.

The WHO has already given emergency use listing to the vaccines being made by Pfizer-BioNTech, Moderna, J&J, and the AstraZeneca jab being produced at sites in India and in South Korea.
How does this vaccine work?
The Sinopharm vaccine is an inactivated coronavirus vaccine, like Covaxin developed by Bharat Biotech India (BBIL) in collaboration with the National Institute of Virology (NIV).

Inactivated vaccines take the disease-carrying virus (in this case SARS-CoV-2) and kill it using heat, chemicals or radiation. 

WHO notes that these vaccines take longer to make and might need two or three doses to be administered. The flu and polio vaccines use this approach as well.

Out of the major vaccines being used in the world, Sinopharm, Covaxin and Sinovac (also developed by China) are the only ones that use inactivated virus.

Others such as Pfizer-BioNTech and Moderna are mRNA vaccines. 

Oxford-AstraZeneca, Sputnik and Johnson and Johnson's single-dose vaccines use a viral vector.
---
Part of: GS Prelims and GS – II –  International Relations 
In news
At the invitation of the President of the European Council, Indian Prime Minister participated in the India-EU Leaders' Meeting.
Key takeaways 
The meeting was held in a hybrid format. 

Leaders of all the 27 EU Member States, President of the European Council and the European Commission participated. 

This is the first time that the EU hosted a meeting with India in the EU+27 format. 

It will further build on the momentum witnessed in the relationship since the 15th India-EU Summit in July 2020. 

During the meeting, the leaders exchanged views on three key thematic areas: i) foreign policy and security; ii) COVID-19, climate and environment; and iii) trade, connectivity and technology.
Do you know? 
India and the EU launched an ambitious and comprehensive 'Connectivity Partnership' which is focused on enhancing digital, energy, transport and people-to-people connectivity.

India welcomed the EU's decision to join CDRI.

India and the EU also agreed to enhance bilateral cooperation on digital and emerging technologies such as 5G, AI, Quantum and High-Performance Computing including through the early operationalization of the Joint Task Force on AI and the Digital Investment Forum.

A finance contract of Euro 150 million for the Pune Metro Rail Project was signed by the Ministry of Finance and European Investment Bank.
---
(Mains Focus)
---
ENVIRONMENT/ GOVERNANCE
Topic:

GS-3: Conservation, environmental pollution and degradation 
GS-2: Government policies and interventions for development in various sectors and issues arising out of their design and implementation.
Context: Once-in-a-century occurrence, the Covid-19 pandemic was a black swan, overwhelming health systems, administrative capacity and community resilience. 
The pandemic offers four lessons that could inform how we prepare for the climate crisis
Political borders cannot stop planetary risks:

The origins of the virus may have been in China, but no country is immune. Climate risks are no different. 

Shocks come in waves:

Like the pandemic, climate shocks come not at once, but in waves. The probability of climate risks increases with time. A failure of the monsoons in one year compounds when rainfall is below normal for three or four years in a row.

Some are more vulnerable than others

: Daily wage earners, migrant workers, industrial labour and people with co-morbidities have suffered the most during the pandemic. Similar will be vulnerability with any extreme weather events/ Climate Crisis.

Economic Vulnerability:

The more dynamic your economy, the more you have to lose: The need to restore economic activity demands that there is also a readiness to respond to pandemic aftershocks. Ignoring the risks can jeopardise economic recovery. Similarly, the climate crisis will impact the world's engines of growth badly.
These lessons must translate into action. 
First, create a Climate Risk Commission 
The commission will be a statutory authority to analyse and report on climate risks on a periodic basis. 

Like the finance commission, it must consult with not just climate experts but also state governments, academia, industry, the media and civil society. 

The commission's report should be tabled and debated in Parliament.
Prepare for climate shocks with decentralised capacity. 
The national and state disaster management agencies are a start. Similar structures are needed at district levels. 

Decentralised infrastructure, from distributed power sources, distributed water storage, revamped primary health centres (using off-grid power), or nature-based solutions to reduce coastal floods can greatly boost community resilience.
Assess critical vulnerabilities for hard infrastructure. 
This is not limited to reducing physical losses to power plants, bridges, airports, or telecom infrastructure. India must understand financial risks. 

RBI should demand regular reporting of climate risks in the lending portfolios of banks. SEBI must mandate the same from listed companies. 

There is a need to assess risks to legacy investments in coal, ongoing investments in natural gas, and exposure to supply chain risks for critical minerals needed for low-carbon technologies.
India needs a restructured economy
The restructured economy values and monetises the preservation of natural capital, invests in sectors that are both low-carbon and employment-intensive

It also creates an ecosystem to stimulate innovation (batteries, green hydrogen, carbon sequestration, regenerative agriculture, sustainable freight and transport, among others).
Conclusion
The tragedy of the pandemic will be aggravated if we do not heed its lessons. 
Connecting the dots:
---
GOVERNANCE/ HEALTH
Topic:

GS-2: Government policies and interventions for development in various sectors and issues arising out of their design and implementation.
Context: The novel coronavirus pandemic has accelerated the use of digital technologies in India, even for essential services such as health and education, where access to them might be poor.
Digital Issues in Education
Access to computer:

According to National Sample Survey data from 2017, only 6% rural households and 25% urban households have a computer. 

Access to internet:

Smartphones with data will have improved access over the past four years, yet a significant number of the most vulnerable are struggling. Access to Internet facilities is not universal either: 17% in rural areas and 42% in urban areas.

Structural Obstacles in accessibility:

As per survey by Azim Premji Foundation, between 27% and 60% could not access online classes for a range of reasons: lack of devices, shared devices, inability to buy "data packs", etc. 

Challenges in Online Examination:

Lack of stable connectivity jeopardises their evaluations (imagine the Internet going off for two minutes during a timed exam).

Lack of learning Environment at home:

A quiet space to study is a luxury for many. For instance, 25% Indians lived in single-room dwellings in 2017-19. 

Disproportionate Burden on girls:

For girls, there is the additional expectation that they will contribute to domestic chores if they are at home.

Peer learning

has also suffered due to shift to online mode of learning.
Digital Issues in Health
Developing App is seen as solution:

Right now, the focus is on the shortage of essentials: drugs, hospital beds, oxygen, vaccines. In several instances, developing an app is being seen as a solution for allocation of various health services

Additional bureaucracy:

Digital "solutions" create additional bureaucracy for all sick persons in search of these services. Along with paper work, patients will have to navigate digi-work. 

Challenges for Poor & illiterate:

Platform- and app-based solutions can exclude the poor entirely, or squeeze their access to scarce health services further. The use of CoWIN to book a slot makes it that much harder for those without phones, computers and the Internet.

Misuse of situation to expand UHID:

Pandemic is being used to create an infrastructure for future exploitation of people's data. The digital Universal health ID (UHID) project is being pushed during the pandemic when its merits cannot be adequately debated.
Conclusion
Digital solutions are not the magic pill which solves all the problems of Pandemic. Digital solution is only the means to address the shortages being faced by health infrastructure of our country.
---
(TEST YOUR KNOWLEDGE)
---
Model questions: (You can now post your answers in comment section)
Note:
Correct answers of today's questions will be provided in next day's DNA section. Kindly refer to it and update your answers.

Comments Up-voted by IASbaba are also the "correct answers".
Q.1 Which of the following major vaccines being used in the world against COVID-19 are the only ones that use inactivated Virus? 
Sinopharm 

Covaxin 

Sinovac

Covishield 
Select the correct code:
1 and 2 only 

2 and 4 only 

1, 2 and 4 only 

1, 2 and 3 only 
---
Q.2 Mucormycosis, recently seen in news, is caused by which of the following? 
Fungi

Bacteria

Virus

Protozoa
---
ANSWERS FOR 11th May 2021 TEST YOUR KNOWLEDGE (TYK)
---
Must Read
On Ladakh crisis and keeping China at bay:
On political turmoil in Nepal:
About criticism of COVID profiteers:
For a dedicated peer group, Motivation & Quick updates, Join our official telegram channel – https://t.me/IASbabaOfficialAccount
Subscribe to our YouTube Channel HERE to watch Explainer Videos, Strategy Sessions, Toppers Talks & many more…