---
(PRELIMS + MAINS FOCUS)
---
Part of: GS Prelims and GS- III –  Economy
In news According to a Council On Energy, Environment and Water – Centre for Energy Finance (CEEW-CEF) report, Indian renewable energy project developers have raised Rs. 26,300 crore through issuance of green bonds during January to June this year. 
About Green Bond 
A green bond is a

debt instrument

, like any other bond, by which investors can

finance sustainable assets or projects. 

The proceeds of the green bond offering are earmarked for use towards financing 'green' projects like electric vehicles, mass rapid transport systems, water and irrigation management, renewable energy etc.

They can be raised either by financial institutions for further lending to green projects, or by the developers directly for investment in their projects.  
Benefits of Green Bonds
Positive Impact on Environment

Attracts Investment

Alternative to Bank Loan: Green bonds are also an effective tool in driving down the cost of capital and reducing asset-liability mismatches. 
---
Part of: GS Prelims and GS – II – Education
In news The Centre will offer price assurances, viability gap funding and planting material assistance to oil palm farmers to boost domestic production and reduce dependence on imports via a new mission approved by the Cabinet
Over a five-year period, the financial outlay for the

National Mission on Edible Oils – Oil Palm (NMEO-OP)

will amount to Rs. 11,040 crore of which Rs. 8,844 crore is the share of the Central government.

The Mission hopes to increase oil palm acreage by an additional 6.5 lakh hectares by 2025-26 and grow production of crude palm oil to 11.2 lakh tonnes by 2025-26 and up to 28 lakh tonnes by 2029-30.

The government aimed to reduce the risk for farmers facing price fluctuation of the fresh fruit bunches from which oil is extracted, due to volatility in the international market.

The scheme has a sunset clause, ending November 1, 2037.

an assessment by the Indian institute of Oil Palm Research had found 28 lakh hectares across the country which could be safely used for oil palm cultivation. Less than four lakh hectares are currently planted with oil palm.
Price mechanism
The government will develop a mechanism to fix and regulate palm oil prices. 

So if the market is volatile, then the Centre will pay the difference in price to the farmers through direct benefit transfer

This is the first time the Centre will give oil palm farmers a price assurance, with industry mandated to pay the viability gap funding of 14.3% of crude palm oil prices. 

In a bid to encourage oil palm cultivation in northeastern India and in the Andaman and Nicobar islands, the Centre will bear an additional cost of 2% of the crude palm oil prices in these States.

The Mission will also more than double the support provided for the cost of planting materials.
What is National Mission on Edible Oil-Oil Palm (NMEO-OP) initiative? 
Indian Prime Minister recently announced National Mission on Edible Oil-Oil Palm (NMEO-OP) initiative on palm oil production to help increase farm incomes.

Rs. 11,000 crores over five year period will be invested in the edible oil ecosystem through this mission  

Objective

: To ensure self-sufficiency in edible oil production.

Aim

: To reduce import dependence from 60% to 45% by 2024-25, by increasing domestic edible oil production from 10.5 million tonnes to 18 million tonnes which is a 70% growth target. 

Farmers will get all needed facilities, from quality seeds to technology. 

Along with promoting the cultivation of oil palm, this mission will also expand the cultivation of our other traditional oilseed crops. 
News source:TH
---
Part of: Prelims and GS – II – Issues related to minorities
In news There is a demand to declare Kadavur Reserve Forest  in Karur district of Tamil Nadu as a sanctuary for Slender Loris.
The entire forest in the taluk has been classified as a reserve forest and considered a hotspot in the State for Slender Loris. 

According to a census taken in 2016-17 by the Forest Department, the Reserve Forest has a population of 3,500 Slender Loris and the current population is estimated to be around 5,000.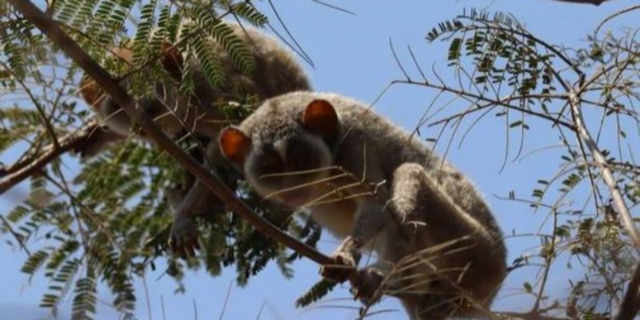 About Slender Loris (Loris tardigradus)-
The Slender Loris is a small, secretive

nocturnal primate.

 

These animals are about 25 cm long and have long, thin arms. Their most prominent feature is the pair of two large, closely set, brown eyes. 

It is commonly found in the

tropical scrub and deciduous forests

as well as the dense hedgerow plantations bordering farmlands of Southern India and Sri Lanka.

Being

arboreal

, they spend most of their

life on the trees.
They live between 12-15 years.

The two species of slender loris are: The red slender loris (Loris tardigradus) and the gray slender loris (L. lydekkerianus)

They are fond of lantana berries and also eat insects, lizards, small birds, tree frogs, tender leaves and buds.
They have the habit of

urine washing of their face and limbs

, which is thought to soothe or defend against the sting of the toxic insects they prefer to eat.
IUCN status-

Endangered and has been brought under Schedule I of the Wild Life (Protection) Act, 1972.
As it is believed that these animals have some

medicinal properties

, they are captured and sold.
Since there is great demand for keeping these animals as

pets

, they are illegally smuggled.
Habitat loss

,

electrocution

of live wires and

road accidents

are other threats that have caused its populations to dwindle

.
News source: DTE
---
Part of: GS Prelims and GS- II – Government policies and interventions
In news Assam government's Political Department has issued a notification ordering the State police's Border wing not to forward any case against Gurkhas to the Foreigners' Tribunals under the Foreigners' Act of 1946.
The Border wing is tasked with identifying people of doubtful citizenship and serving them notices for a Foreigners' Tribunal — a quasi-judicial establishment — to take over.
How many Gurkhas are there in the state?
According to the 2011 census, Assam has more than 5 lakh Gurkhas, most of whom came as members of armed forces under the British administration.

About 22,000 Gurkhas were left out of the draft National Register of Citizens published on August 31, 2019.

The cases of some 2,500 Gurkhas are pending in a few of the 100 Foreigners' Tribunals in Assam. All such cases are to be withdrawn.
Who is a declared foreigner?
A declared foreigner, or DF, is a person marked by Foreigners' Tribunal (FT) for allegedly failing to prove their citizenship after the State Police's Border wing marks him or her as an illegal immigrant.
What is a Foreigners tribunal?
Foreigners' Tribunals are

quasi-judicial bodies

established as per the Foreigners' Tribunal Order, 1964 and the Foreigners' Act, 1946.

The

Ministry of Home Affairs (MHA)

has amended the Foreigners (Tribunals) Order, 1964, and has

empowered district magistrates in all States

and Union Territories to set up Foreigners Tribunals to decide whether a person staying illegally in India is a foreigner or not.

Composition

: Advocates not below the age of 35 years of age with at least 7 years of practice (or) Retired Judicial Officers from the Assam Judicial Service (or) Retired IAS of ACS Officers (not below the rank of Secretary/Addl. Secretary) having experience in quasi-judicial works.
Who can approach?
Earlier, only the State administration could move the Tribunal against a suspect.

The amended order (Foreigners (Tribunal) Order, 2019) now empowers individuals to approach the Tribunals.
News source: TH
---
(News from PIB)
---
Part of: GS Prelims and Mains GS-III- Environment
In news: The Union Cabinet has given its approval for ratification of the Kigali Amendment to the Montreal Protocol on Substances that Deplete the Ozone Layer for phase down of Hydrofluorocarbons (HFCs) by India.
A national strategy for phase down of hydrofluorocarbons will be developed after required consultation with all the industry stakeholders by 2023.

Amendments to the existing legislation framework, the Ozone Depleting Substances (Regulation and Control) Rules to allow appropriate control of the production and consumption of hydrofluorocarbons to ensure compliance with the Kigali Amendment will be done by mid-2024.
The Kigali Amendment:
Parties to the Montreal Protocol, under the Kigali Amendment, will

phase down production and consumption of Hydrofluorocarbons,

commonly known as HFCs.

The Montreal Protocol, effective from 1989, is an international treaty designed to protect the ozone layer by phasing out the production of numerous substances (especially chlorofluorocarbons (CFC)) that are responsible for ozone depletion.

HFC were introduced as

non-ozone depleting alternative to CFC

such as R-12 and hydrochlorofluorocarbons (HCFC) such as R-21.

While

HFCs do not deplete the stratospheric ozone layer

, they have high global warming potential ranging from 12 to 14,000, which have adverse impact on climate.

Recognizing the growth in use of HFCs, especially in Refrigeration and Air-conditioning sector the Parties to the Montreal Protocol, reached another agreement in

2016 in Kigali, Rwanda

to add HFCs to the list of controlled substances and approved a timeline for their gradual reduction by 80-85 per cent by the late 2040s.

All amendments and adjustments of the Montreal Protocol, prior to the Kigali Amendment have Universal support.

It has divided the signatory parties into three groups-

The first group

 consists of rich and developed economies like USA, UK and EU countries who will start to phase down HFCs by 2019 and reduce it to 15% of 2012 levels by 2036.

The second group

 consists of emerging economies like China, Brazil as well as some African countries who will start phase down by 2024 and reduce it to 20% of 2021 levels by 2045.

The third group

 consists of developing economies and some of the hottest climatic countries like India, Pakistan, Iran, Saudi Arabia who will start phasing down HFCs by 2028 and reduce it to 15% of 2024-2026 levels till 2047.

It also has a provision for a 

multilateral fund

 for developing countries for adaptation and mitigation.

The phase down of HFCs is expected to 

Prevent the emission of up to 105 million tonnes of carbon dioxide equivalent of greenhouse gases

Avoid up to 0.5 degree Celsius of global temperature rise by 2100, while continuing to protect the ozone layer.
India and Montreal Protocol:
India became a Party to the Montreal Protocol on Substances that Deplete the Ozone Layer on 19 June 1992 and since then has ratified the amendments to the Montreal Protocol and has successfully met the phase out targets of all the Ozone Depleting Substances as per the Montreal Protocol Schedule.

As per Kigali agreement, India will complete its phase down of HFCs in 4 steps from 2032 onwards with

cumulative reduction of 2024-2026 levels by

10% in 2032

20% in 2037

30% in 2042 

85% in 2047.
News Source:  PIB
---
Part of: GS Prelims and Mains GS-III- Economy
In news: International Financial Services Centres Authority (IFSCA) chief launches pilot run of International Bullion Exchange; to go live on October 1, 2021, the Foundation Day of IFSCA.
The IFSCA (Bullion Exchange) Regulations, 2020, were notified on December 11, 2020, which, inter alia, covers the Bullion Exchange, Clearing Corporation, Depositories and Vaults.
What is Bullion?
Bullion is gold and silver

that is officially recognized as being at least 99.5% and 99.9% pure and is in the form of bars or ingots and is often kept as a reserve asset by governments and central banks.

Bullion can sometimes be considered legal tender, most often held in reserves by central banks

or used by institutional investors to hedge

against inflationary effects on their portfolios thus creating Bullion Market.
Key Takeaways
The International Bullion Exchange shall be the "Gateway for Bullion Imports into India", wherein all the bullion imports for domestic consumption shall be channelized through the exchange.  

The government has also taken steps to notify bullion spot trading and bullion depository receipts, with the underlying bullion as financial product and bullion-related services as financial services.

Significance of International Bullion Exchange:

Brings all the market participants at a common transparent platform for bullion trading 

Provides an efficient price discovery

Assurance in the quality of gold

Enable greater integration with other segments of financial markets 

Help establish India's position as a dominant trading hub in the World.
News Source:  PIB
---
(Mains Focus)
---
ECONOMY/ GOVERNANCE
GS-2: Government policies and interventions for development in various sectors and issues arising out of their design and implementation.
GS-3: Indian Economy & challenges
Context: Parliamentary standing committee on finance noted that the current stress in the banking sector is transient. Rather than allowing this temporary pain to be an alibi for privatising state-owned banks, it suggests these lenders be empowered to deal with the present challenges.
However, there are counter arguments that do not agree with the views expressed by Parliamentary Panel
Recoveries can help PSB balance-sheets only up to a point. 
Ultimately, to survive and run efficiently, the most pronounced is that of growth capital, for which most state-owned banks are dependent on the government. 

Thus, precious taxpayer money will be needed to capitalise them. Better alternative is to privatise.
Tough competition from Private Banks in coming years
Simply taking bad loans off the books of public sector banks will not make them more efficient. 

Today, state-owned lenders may have a clear advantage over their private-sector counterparts when it comes to garnering deposits, but they are losing market share. 

PSU-banks' share of deposits fell to 68.5% in FY20, from 69.24% in FY19, while their share of loans and advances fell to 62.1% from 63.9%.

In FY21, loan growth at PSBs was a paltry 3.2% while, for the private sector banks, this was 9.9%. 

Technology will be critical for banking in the years ahead, and the PSBs have let the private-sector banks take the lead on this. 

In this light, the arguments for privatisation gets stronger
Government interference will keep them inefficient
The bigger problem though is control and interference by the government, which prevents PSBs from hiring enough talent needed to stay competitive in the current environment. 

They will, thus, continue to be hobbled by outdated systems and practices.

Privatising poor performing Banks will reduce the burden on Government and also leads to optimum utilization of resources.
Conclusion
India should have reversed the ill-advised 1969 bank nationalisation policy in 1991 when the economy was liberalised. Three decades later, most PSBs need support. Too much taxpayer money has been spent on them, it is time to let them go.
Also Read
---
SCIENCE & TECH
GS-3: Basic in Science; Security Challenges
In news: Recently, the Lawrence Livermore National Laboratory in California announced that an experiment carried out in its National Ignition Facility has made a breakthrough in nuclear fusion research. 
In the experiment, lasers were used to heat a small target or fuel pellets. 

These pellets containing deuterium and tritium fused and produced more energy. 

The team noted that they were able to achieve a yield of more than 1.3 megajoules.
What exactly is nuclear fusion?
Nuclear fusion is defined as the combining of several small nuclei into one large nucleus with the subsequent release of huge amounts of energy. 

Nuclear fusion powers our sun and harnessing this fusion energy could provide an unlimited amount of renewable energy. 

It has many advantages, such as inexhaustibility of resources, no long-lived radioactive wastes, and almost no CO2 emissions.
How was the new breakthrough achieved?
The team used new diagnostics, improved laser precision, and even made changes to the design. 

They applied laser energy on fuel pellets to heat and pressurise them at conditions similar to that at the centre of our Sun. This triggered the fusion reactions

These reactions released

positively charged particles called alpha particles

, which in turn heated the surrounding plasma. 

At high temperatures, electrons are ripped from atom's nuclei and become a plasma or an ionised state of matter. Plasma is also known as the fourth state of matter

The heated plasma also released alpha particles and a self-sustaining reaction called ignition took place.

Ignition helps amplify the energy output from the nuclear fusion reaction and this could help provide clean energy for the future.

The team noted an energy output of more than 1.3 megajoules
What is the significance of the experiment?
This is a major breakthrough as the output is higher than the previous highest energy achieved. 

Previously, laser fusion programmes faced several difficulties as scientists were not able to completely understand the plasma. 

Reproducing the conditions at the centre of the Sun (using fusion reaction) will allow humans to

study states of matter

including those found in stars and supernovae.

Scientists could also gain

insights into quantum states of matter

and even conditions closer and closer to the beginning of the

Big Bang

– the hotter we get, the closer we get to the very first state of the Universe
Connecting the dots:
---
(AIR Spotlight)
---
12th Aug 2021, Interview with Giridhar Aramane, Secretary, Ministry of Road Transport and Highways.
GOVERNANCE/ ECONOMY
GS-2: Government policies and interventions for development in various sectors and issues arising out of their design and implementation.
GS-3: Indian Economy & Challenges
Old and unfit vehicles pollute air 10-12 times more compared to vehicles that are fit, and also pose a risk for road safety. 

For a cleaner environment and safety of pedestrian and rider, ministry of road and transport and highways has launched the Voluntary Vehicle-Fleet Modernization Program (VVMP), also known as the Vehicle Scrapping Policy which is aimed at creating an ecosystem and for phasing out unfit and polluting vehicle.
What is Vehicle Scrapping Policy 
VVMP is a transformative step to introduce a regime of fitter automobiles on Indian roads. The policy is a perfect blend of incentives and disincentives, directly making the roads safer and air cleaner. 

it is a multidimensional policy with a positive impact on economy, employment, environment, and India's commitment to Sustainable Development Goals.

Voluntary Vehicle-Fleet Modernization Program (VVMP) is aimed at creating an eco-system for phasing out of unfit and polluting vehicles

As per the policy, every private and commercial vehicle will undergo a fitness test after its initial registration period of 15 years and 10 years, respectively. The vehicle needs to clear the fitness test to continue playing on roads. Failing which, the vehicle has to be scrapped.
Why is the policy needed?
Reduce pollution by scrapping ~1 Cr vehicles without valid fitness and registration and Improve Road, passenger and vehicular safety.

Improve fuel efficiency and reduce maintenance cost for vehicle owners.

Formalize the currently informal vehicle scrappage industry 

Boost availability of low-cost raw materials for automotive, steel and electronics industry.
This policy also helps reduce the dependency on raw materials import, which in turn reduces the cost of manufacturing. It will help brands to price their products aggressively.



Benefits for auto sectors:
The policy is expected to boost the automobile sector by pushing for buying of new vehicles by phasing out older vehicles. 

It is estimated that automobile industry in India will see a jump in turnover to ₹10 lakh crore from ₹4.5 lakh crore.
Vehicle Scrappage Policy Incentives & Benefits:
Owners scrapping their old vehicle and plans for a new vehicle purchase will be offered incentives from the government. 

Incentives will range between 4% and 6% cost of the ex-showroom price of the old vehicle.

The policy also provides incentives to old vehicle owners to encourage the purchase of new vehicles, which will also help automotive sales and the overall economic growth of the country.

Additionally, they will receive a rebate of up to 25 per cent of road tax upon purchase of a new vehicle. In the case of commercial vehicles, the road tax rebate will be 15 per cent.

Also, vehicle manufacturers have been advised to provide a 5 per cent discount on new vehicle purchases to customers produce a scrapping certificate and a waiver on the registration fee.



Can you answer this question?
How significant will the implementation of Vehicle Scrappage Policy be towards reducing pollution?
---
(TEST YOUR KNOWLEDGE)
---
Model questions: (You can now post your answers in comment section)
Note:
Correct answers of today's questions will be provided in next day's DNA section. Kindly refer to it and update your answers.
Q.1 Consider the following statements regarding Slender Loris?
Its IUCN status is Endangered. 

It is brought under Schedule I of the Wild Life (Protection) Act, 1972.
Which of the above is or are correct? 
1 only 

2 only 

Both 1 and 2 

Neither 1 nor 2 
---
Q.2 Consider the following statements regarding Foreigners' tribunal?
The powers to constitute tribunals are vested only with the Ministry of Home Affairs. 

Foreigners' Tribunals are quasi-judicial bodies established as per the Foreigners' Tribunal Order, 1964 and the Foreigners' Act, 1946.
Which of the above is or are correct? 
1 only 

2 only 

Both 1 and 2 

Neither 1 nor 2 
---
Q.3 Consider the following statements regarding Green Bonds:
The proceeds of the green bond offering are earmarked for use towards financing 'green' projects like electric vehicles, mass rapid transport systems, water and irrigation management, and renewable energy. 

They can be raised by financial institutions only.
Which of the above is or are correct? 
1 only 

2 only 

Both 1 and 2 

Neither 1 nor 2 
---
ANSWERS FOR 18th August 2021 TEST YOUR KNOWLEDGE (TYK)
---
Must Read
On criticism of Speaker:
On Increasing retirement age:
On Unemployment Crisis:
For a dedicated peer group, Motivation & Quick updates, Join our official telegram channel – https://t.me/IASbabaOfficialAccount
Subscribe to our YouTube Channel HERE to watch Explainer Videos, Strategy Sessions, Toppers Talks & many more…