Hello Friends,
Do you remember that brilliant six that Virat Kohli hit against Haris Rauf? Wasn't that surreal? Everything about the shot – Kohli's stance, back lift, hand eye coordination, and follow through were spot on. It was a picture perfect moment. But any picture of that shot couldn't capture the process behind the shot. To produce that seemingly effortless shot in the match, Kohli must have practised the same shot hundreds of times in the nets. He has spent years to perfect his fitness and strength to be able to play that spectacular shot. While he is getting all the accolades today, his success is a great example of the significance of process for producing desirable results
In the game of UPSC also, particularly the Mains stage, process is crucial. To produce 20 perfect answers in a paper, you have to start the process of mastering the art of answer writing, one that involves commitment, consistency and eagerness to learn from mistakes. You must commit to the process of perfecting your writing game on a consistent basis.
This is where IASbaba's Think, Learn and Perform (TLP) initiative comes into play. Consider TLP as a net practice set up where you will be challenged with all sorts of deliveries in the form of daily questions. Your job is to tackle those with patience, fail in the beginning and learn from your failures in a quest to improve your game. If you make TLP a routine process of your preparation, you will definitely do better in the real test.
The philosophy of TLP is simple – make answer writing a small but integral part of your preparation to improve your answer writing skills continuously and consistently over a period of time. IASbaba posts 5 questions on a daily basis based on a micro plan that is shared in advance. You visit IASbaba's TLP portal, answer the questions in a time-bound manner, share the same with IASbaba and other aspirants on the portal, get access to quality synopsis, receive feedback from IASbaba and peers, learn from your mistakes and move on to the next set of questions the coming day. Now, imagine sticking to this process for a couple of months! We are pretty sure that you will experience a huge improvement in the level of your answers – a fact that has been mentioned by hundreds of toppers who were part of the TLP initiative in the past.
Peer feedback is also promoted to have engaging discussions on the questions posted. Peer review is an important practice as when you are reviewing your fellow aspirant's answer, you have turned the table and you are acting as an evaluator. It is important because, this way you will tend to find the mistakes in the answer which in turn will improve your own answers as you will refrain from committing them.
We also provide detailed synopsis to ensure that you get a ready reference to all the questions posted under the TLP initiative. The synopsis that are provided are articulated in such a way that you can prepare an entire topic from them.
In short, the features of TLP program are as follows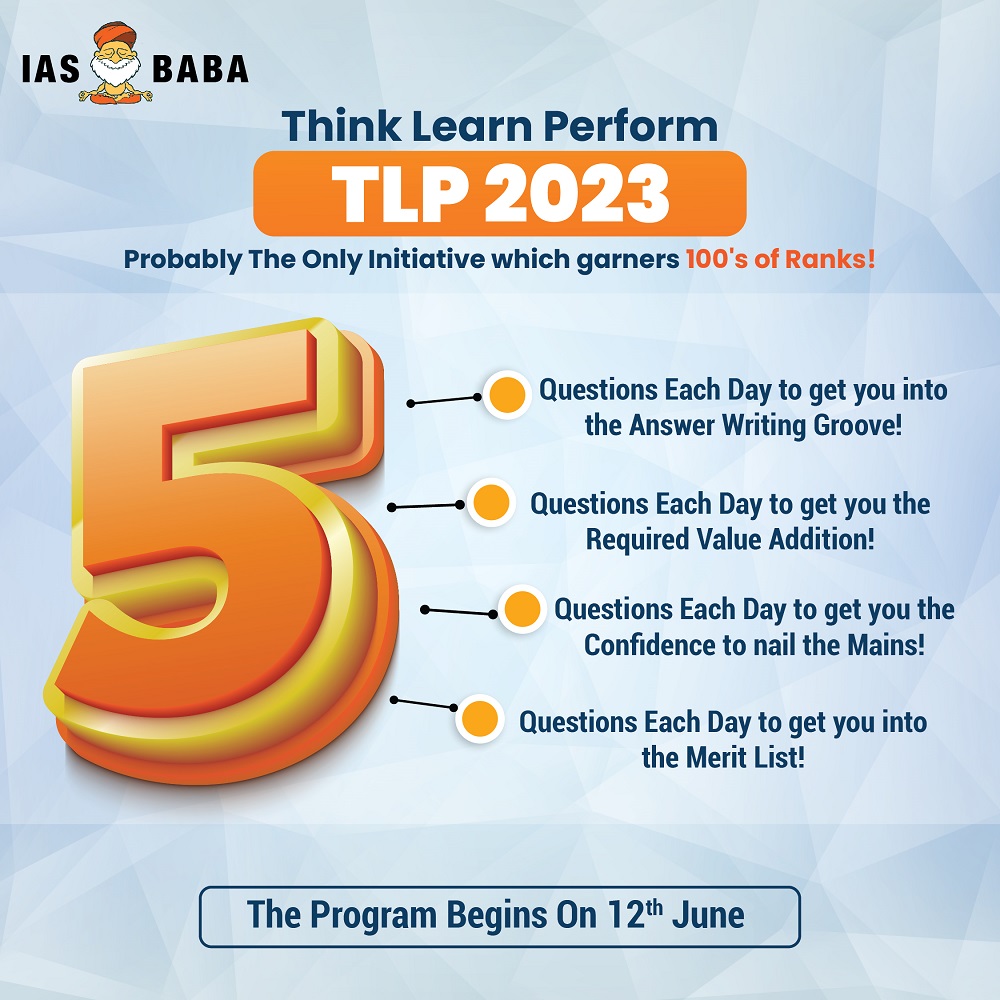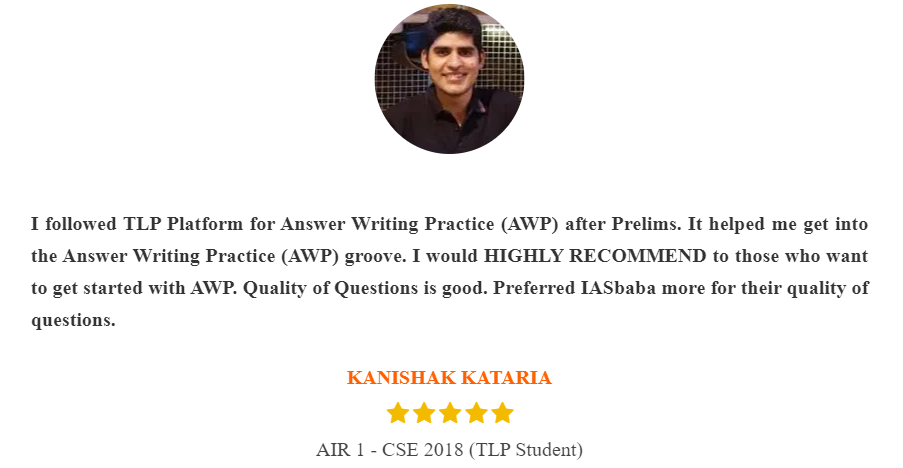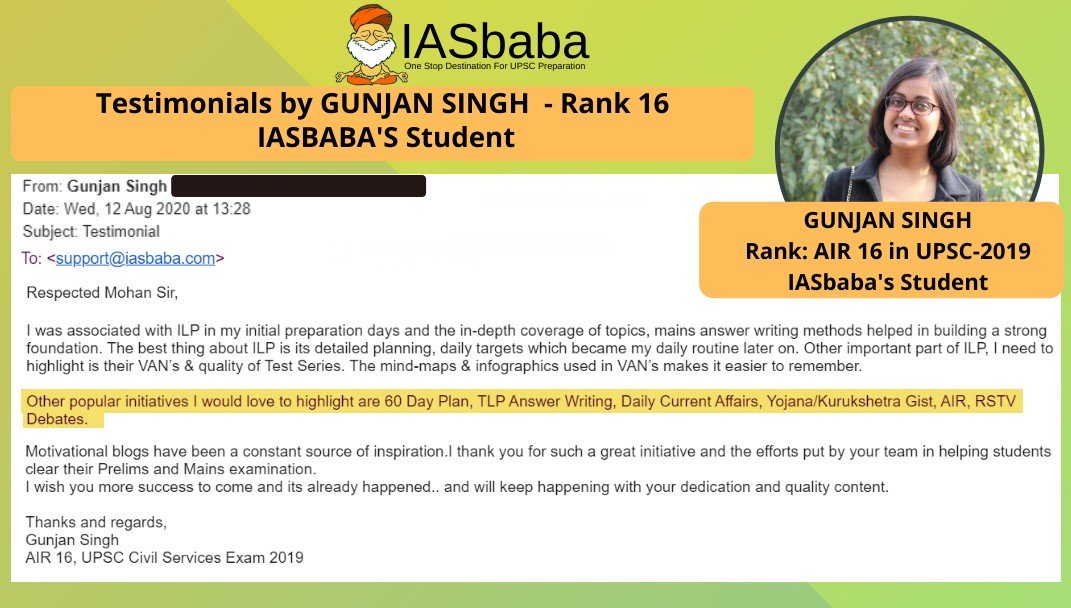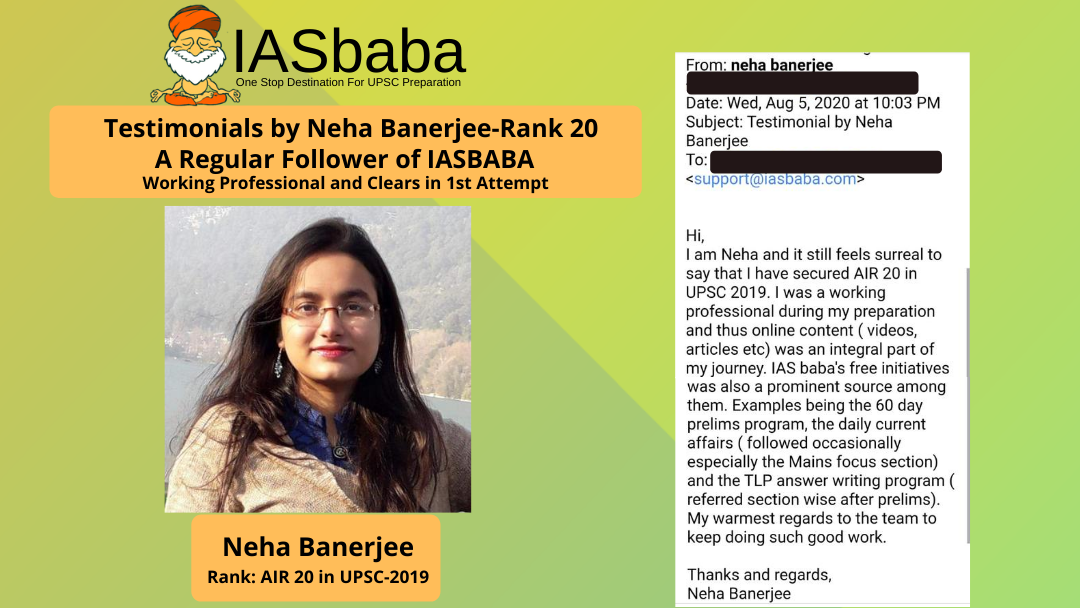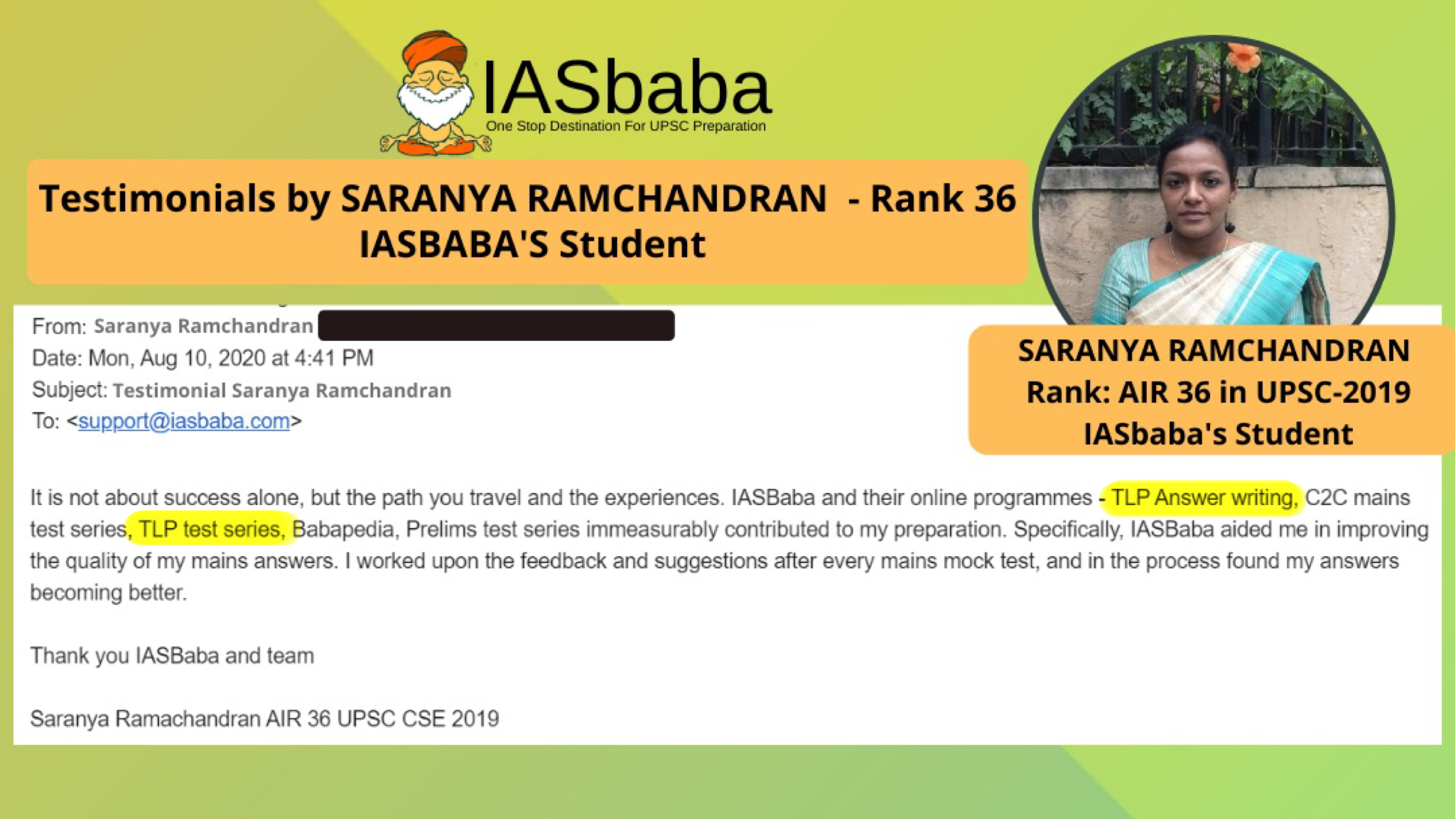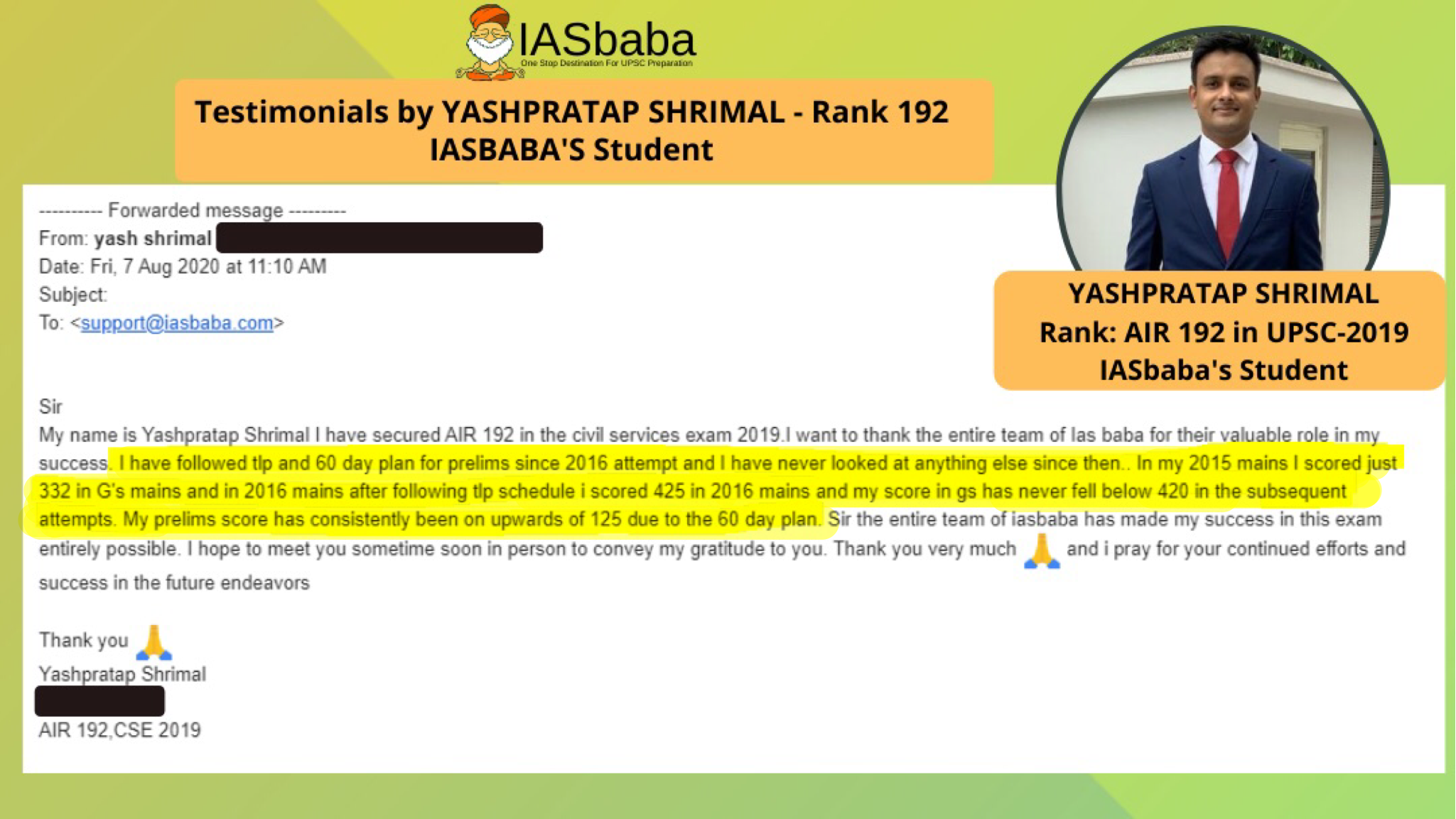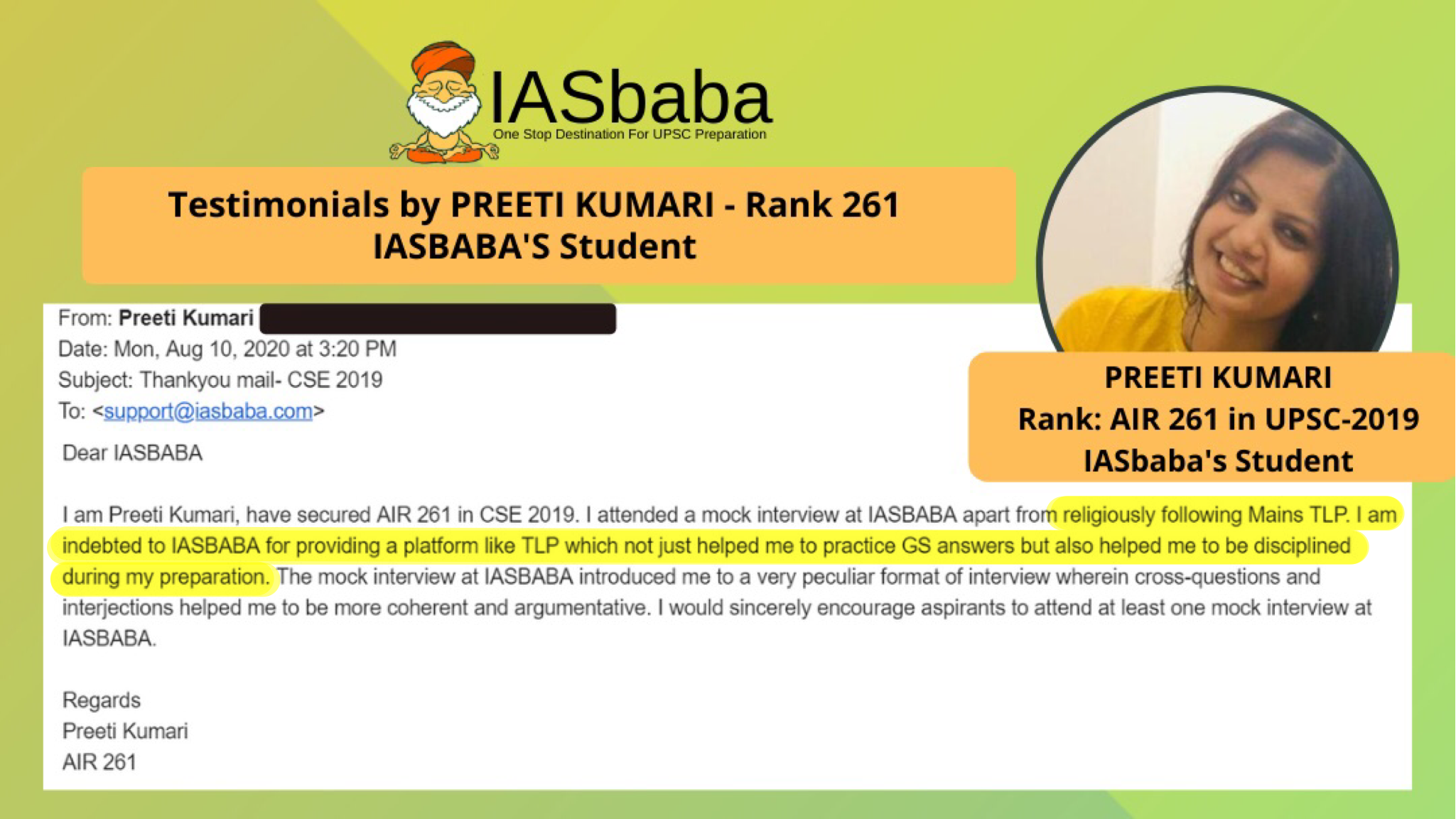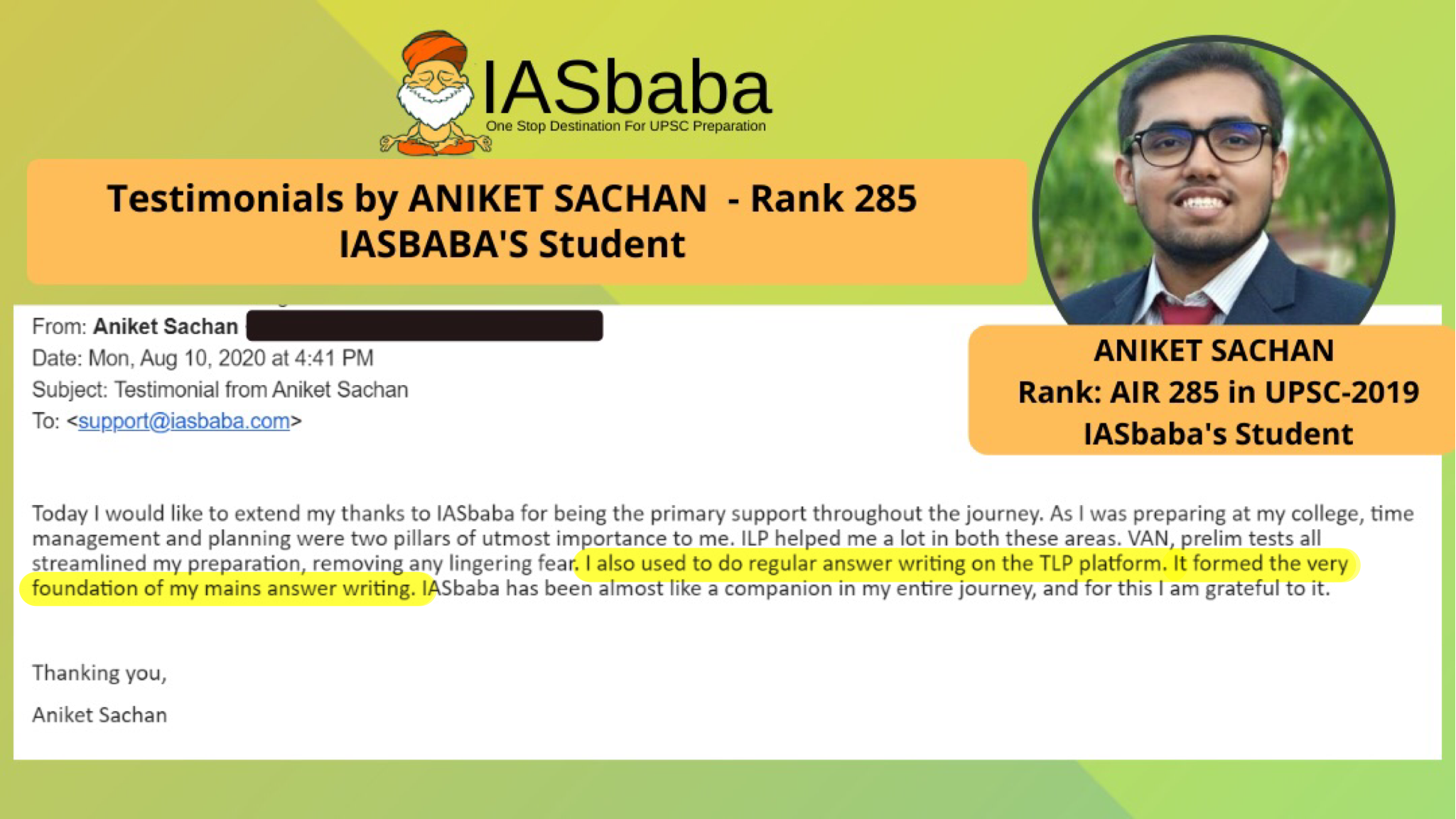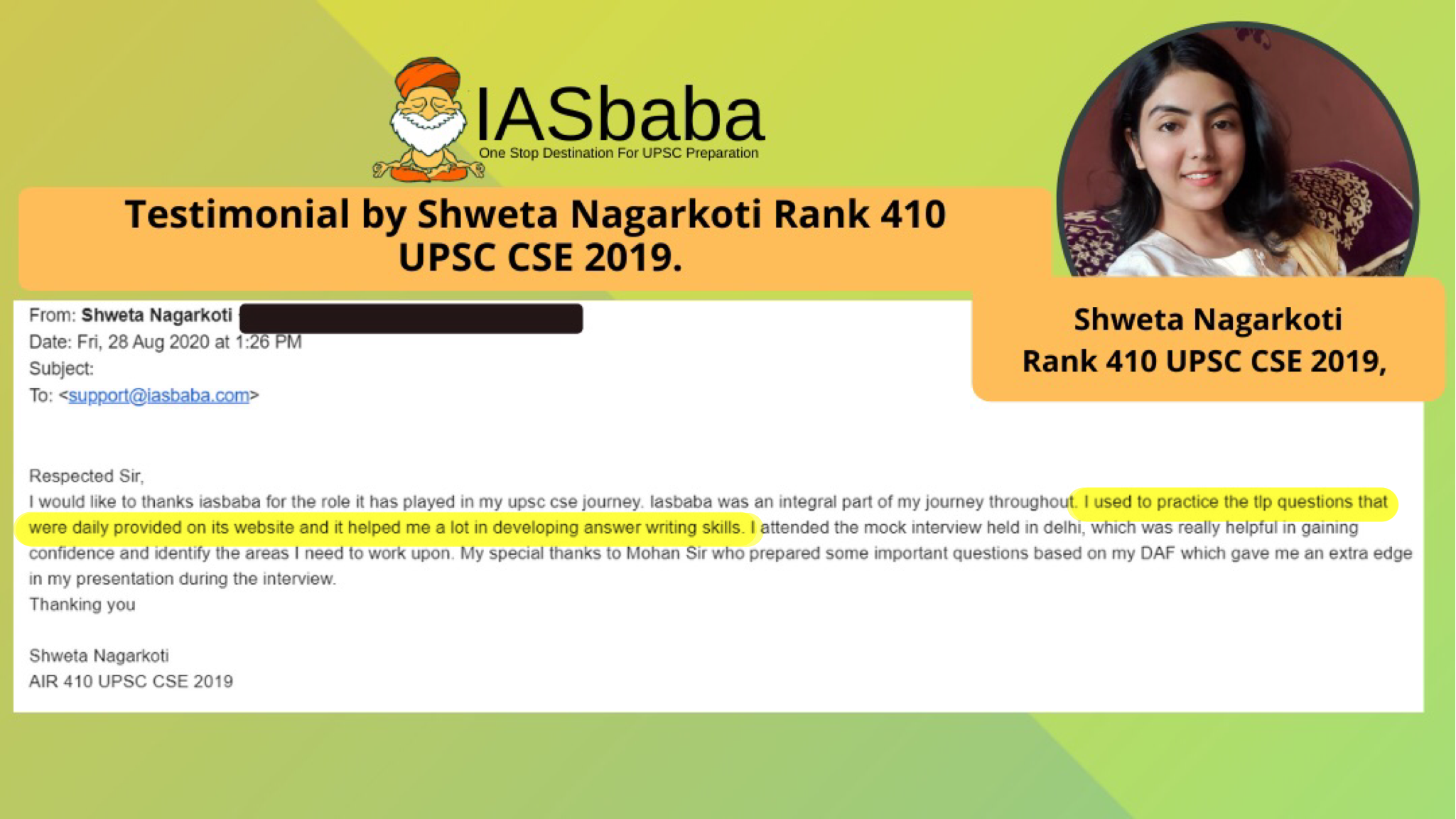 This year onwards TLP will have a Dedicated Portal for Focused Preparation (tlpmains.iasbaba.com). There will be a separate dedicated portal similar to (RaRe Series) which students loved and appreciated. The Portal will help you stay focused and keep your preparation streamlined. The Registration link for the dedicated portal is given at the end of the post.
We are charging a token amount of 10/- for registration to the dedicated portal. We are doing it because we want to create a community of sincere aspirants who are focused and motivated till the Mains Examination. Please don't take it otherwise. It is our honest effort to give you the best and at the same time expect students to come with the same energy and dedication to the dedicated platform specially designed for YOU!
(P.S: If you have issues regarding login/registering to the program, please mail us on support@iasbaba.com)
As you know we put in a lot of effort in every single initiative that we launch. We do not make questions just for the sake of it. Questions are well researched and are on the lines of UPSC pattern. The above testimonials from toppers are a proof of that.
Answer writing is an art that can not be learnt in a single day. So don't get bogged down by strict reviews. You are not on the platform to appease anyone, but to improve every single day. Write the answers everyday and learn from the comments of the IASbaba mentors and the feedback of your peers. We can assure you, by the end of the process, you will internalise the process of answer writing. Not only this, you will develop a muscle memory of several answers that you will find the actual UPSC exam. Many of the questions that we have asked on TLP, have been asked directly by UPSC.
On this note, we wish you all the best and hope that the process will help you in becoming a topper.
All the Best 
IASbaba Team