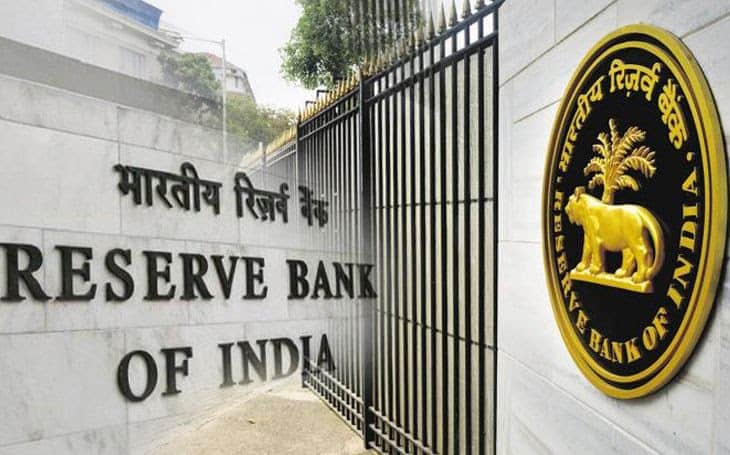 IAS UPSC Prelims and Mains Exam – 17th January 2020
---
(PRELIMS + MAINS FOCUS)
---
India to invite Pakistan PM Imran Khan to regional SCO summit
Part of: GS Prelims International Organizations  and GS Mains II–India's foreign relation
In news:
New Delhi will invite Pakistani Prime Minister Imran Khan to the Shanghai Cooperation Organisation (SCO) summit
From Prelims point of view:
SCO:
SCO is a permanent intergovernmental international organisation.

It's a Eurasian political, economic and military organisation aiming to maintain peace, security and stability in the region.

It was created in 2001.

The SCO Charter was signed in 2002, and entered into force in 2003.

It is a statutory document which outlines the organisation's goals and principles, as well as its structure and core activities.

The SCO's official languages are Russian and Chinese.
---
Vodafone Idea tanks 39% on AGR verdict, Airtel shrugs off concerns
Part of: GS Prelims Economy and GS Mains III–Tax Evasion
In news:
Shares of Vodafone Idea Ltd tanked 39.3% on Friday, a day after the Supreme Court rejected the review petition by Vodafone Idea and Bharti Airtel challenging the apex court's 24 October order on adjusted gross revenues (AGR)
From prelims point of view:
What is AGR?
Adjusted Gross Revenue (AGR) is the usage and licensing fee that telecom operators are charged by the Department of Telecommunications (DoT).

It is divided into spectrum usage charges and licensing fees, pegged between 3-5 percent and 8 percent respectively.
How is it calculated and what's the contention?
As per DoT, the charges are calculated based on all revenues earned by a telco – including non-telecom related sources such as deposit interests and asset sales. Telcos, on their part, insist that AGR should comprise only the revenues generated from telecom services.
---
National Park : Commercial activities near Bannerghatta National Park banned
Part of: GS Prelims Environment  and GS Mains III–Conservation
In news:
Developmental and commercial activities have been stopped within 10-km radius of Bannerghatta National Park area, which is part of the eco-sensitive zone.
From Prelims Point of view
Bannerghatta National Park
The Bannerghatta National Park is located near Bangalore in 

Karnataka

.

Wildlife such as elephants, gaur, leopard, jackal, fox, wild boar, sloth bear, Sambar, Chital, spotted deer, barking deer, common langur, bonnet macaque, porcupine and hares are found in abundance.

The 

Bannerghatta Biological Park

 has been an integral part of Bannerghatta National Park and emerged out as an independent establishment during the year 2002.

In order to meet the growing demand for eco-recreation, eco-tourism and conservation, some area of forest from the National park were set aside to constitute as Biological Park.
Eco-Sensitive Zone (ESZ)
Eco-Sensitive Zones or Ecologically Fragile Areas are 

areas notified by the Ministry of Environment, Forests and Climate Change (MoEFCC)

, Government of India around Protected Areas, National Parks and Wildlife Sanctuaries.

Activities conducted in eco-sensitive zones are regulated under the 

Environment (Protection Act) of 1986

 and no polluting industry or mine is allowed to come up in such areas.

As a general principle width of the eco-sensitive zone could go up to 10 km around a protected area. In case of places with sensitive corridors, connectivity and ecologically important patches, crucial for landscape linkage, even area beyond 10 km width can also be included in the eco-sensitive zone.

Industries classified as prohibited under guidelines for declaration of eco-sensitive zones around national parks and wildlife sanctuaries are not allowed to operate in these zones.

The guidelines prohibit activities such as commercial mining, commercial use of firewood and major hydropower projects.

Activities such as felling of trees, commercial use of natural water resources, including groundwater harvesting and setting up of hotels and resorts, are regulated in these areas.

The basic aim is to regulate certain activities around National Parks and Wildlife Sanctuaries so as to minimise the negative impacts of such activities on the fragile ecosystem encompassing the protected areas.
---
Ranitidine
Part of: GS Prelims Science  & Tech and GS Mains III–Pharmaceutical  industry 
In News:
A group of doctors came forward to clear "misconceptions" about Ranitidine, an active pharmaceutical ingredient (API) used in drugs to treat gastric acidity.

Following a U.S. Food and Drug Administration (FDA) warning about the presence of low levels of carcinogens in Ranitidine, there are a lot of misconceptions about its use
From Prelims Point of view:
Ranitidine
Ranitidine is one of the oldest drugs to be used in acidity and upper intestinal ulcers and has been considered to be safer than similar other drugs like proton pump blockers.

It is a

 commonly prescribed medicine for countering acidity

 and also on the 

World Health Organisation's

 

'Model List of Essential Medicines'.

In India, a host of companies including GlaxoSmithKline, Dr. Reddy's, Sun Pharmaceuticals sell over 180 versions of the drug. Some commonly known brands of Ranitidine are Zantac, Aztec, Giran, etc.
N-nitrosodimethylamine (NDMA)
N-nitrosodimethylamine (NDMA) has been classified by the 

International Agency for Research on Cancer (IARC)

 as 

probably carcinogenic to humans.

It is an 

environmental contaminant

 found in water and foods.

It is the same impurity that the US FDA had investigated in blood pressure drugs valsartan and losartan over the last year.
---
Myeloma
Part of: GS Prelims Science  & Tech and GS Mains II–Health 
In news :
Myeloma risk may be higher among Indians than whites
From Prelims point of view
Myeloma
Myeloma is a cancer that forms in a type of white blood cell called a plasma cell. Plasma cells help you fight infections by making antibodies that recognize and attack germs.

Multiple myeloma causes cancer cells to accumulate in the bone marrow, where they crowd out healthy blood cells. Rather than produce helpful antibodies, the cancer cells produce abnormal proteins that can cause complications.
---
Data Protection Bill: JPC to invite views from all stakeholders
Part of: GS Prelims Polity  and GS Mains III– Privacy
In news:
The Joint Parliamentary Committee on Personal Data Protection Bill will throw open its doors for all stakeholders to express objections and point out loopholes in the proposed legislation, the panel decided at its first meeting held
From Prelims Point of view 
Personal Data Protection Bill 2019
The Personal Data Protection Bill 2019 (PDP Bill 2019) was tabled in the Indian Parliament by the

Minister of Electronics and Information Technology

 

The Bill covers mechanisms for protection of personal data and proposes the setting up of a Data Protection Authority of India for the same.

Some key provisions the 2019 Bill provides for which the 2018 draft Bill did not such as that the central government can exempt any government agency from the Bill and the Right to Be Forgotten has been included

In July 2017, the Ministry of Electronics and Information Technology set up a committee to study issues related to data protection. The committee was chaired by retired Supreme Court judge

Justice B. N. Srikrishna

.
---
Bru-Reang Refugee Crisis: Home Minister presides over signing of Historic Agreement to end the Bru-Reang Refugee Crisis
Part of: GS Prelims History and GS Mains I–Society  
In news:
Union Minister for Home Affairs, Shri Amit Shah presided over the signing of an agreement between Government of India, Governments of Tripura and Mizoram and Bru-Reang representatives
This historic agreement is in line with PM Modi's vision for the progress of the North East and the empowerment of the people of the region.
Background:
In 1997, following ethnic tension, around 5,000 families comprising around 30,000

Bru-Reang tribals

were forced to flee Mizoram and seek shelter in Tripura. These people were housed in temporary camps at Kanchanpur, in North Tripura.

Since 2010, Government of India has been making sustained efforts to permanently rehabilitate these refugees. 

The Union government has been assisting the two State governments for taking the care of the refugees.
From Prelims Point of view:
Bru -Reang are one of the 21 scheduled tribes. 

The Bru can be found Tripura ,Mizoram and Assam
---
Naval version of LCA Tejas takes off from INS Vikramaditya
Part of: GS Prelims Science  & Tech and GS Mains II-Defence 
In news:
A naval prototype of the homegrown Light Combat Aircraft (LCA) Tejas successfully took off from the deck of Indian Navy's sole aircraft carrier INS Vikramaditya
From Prelims Point of view:
India is now among a select group of countries that have the capability to design a fighter jet that can operate from an aircraft carrier.
LCA Tejas:
Tejas is a Light Combat Aircraft developed by the Defence Research and Development Organisation's Aeronautical Development Agency (ADA) in coordination with the Aircraft Research and Design Centre of Hindustan Aeronautics Ltd

Single-engine, delta wing, multirole light fighter
INS Vikramaditya
The country's most powerful aircraft carrier.

It was built in 1987 and had served the Soviet navy 

It can carry over 30 aircraft comprising MiG-29Ks, Kamov-28s, Kamov-31s, ALH-Dhruv and Chetak helicopters.

It was retrofitted with a Barak missile system under joint development with Israel.

It is based at its home port at Karwar in Karnataka.
---
Historic Trump impeachment trial begins in Senate
Part of: GS Prelims Polity  and GS Mains II–Comparing Indian constitution  
In news:
The historic impeachment trial of Donald Trump opened in the US Senate, as lawmakers took a solemn oath to be "impartial" in deciding whether to force the 45th US president from office.
From Prelims point of view:
Indian Impeachment process
In India, President can be impeached for violation of the Constitution (

Article 61

)

The motion for impeaching President can be introduced in any House of Parliament.

After the investigation, the motion of impeachment must be passed by a two-thirds majority of the total membership of the House by both Houses of the Parliament.
---
(MAINS FOCUS)
---
Indian Governance/ Economy
TOPIC:
General Studies 2:
Government policies and interventions for development in various sectors and issues arising out of their design and implementation. 

General Studies 3:
Indian Economy and issues relating to planning, mobilization, of resources, growth, development and employment. 
Issues related to direct and indirect farm subsidies 

Fertiliser Subsidy: Direct Benefit Transfer
Context:
A survey conducted by NITI Aayog showed that nearly two-thirds of the farmers don't favour direct benefit transfer (DBT) of fertiliser subsidy.
The present regime of fertilizer subsidy – Partial DBT (Since April 2018)
Manufacturers of fertilizers receive 100% of subsidy after fertiliser is delivered to the farmer, and the latter's identity viz. Aadhaar is captured on the point of sale (PoS) machine at the dealer's shop.

Therefore, the subsidy continues to be routed through manufacturers even though the sale of fertilizer is being verified using Aadhar ecosystem

The manufacturers

sell urea at the maximum retail price (MRP) controlled by the Centre, which is kept at a low level

. They also get subsidy reimbursement on unit-specific basis under the new pricing scheme (NPS).

The manufacturers of non-urea fertilisers are given 'uniform' subsidy (on per nutrient basis) under the nutrient based scheme (NBS).
Example to illustrate the scheme
At present, for a bag of urea (containing 50 kg) a farmer pays Rs 268 —as against the cost of supply that is at least twice as much , or Rs 536

The difference is claimed by the manufacturer as subsidy from the government (after the sale to farmer has been verified through Aadhar) 

Under this arrangement, subsidy to farmer is embedded in the price—also termed as subsidised price.
Implications: 
This system helps ensure the subsidy is not being siphoned off by another beneficiary, but it doesn't help the larger issue of farmers overusing urea many times over as there is a huge subsidy on it.
The unacceptably large urea subsidy has ensured that against the ideal N:P:K ratio of 4:2:1, the average is 6.1:2.5:1, and it is as much as 25.8:5.8:1 in states like Punjab.
What is the full-fledged DBT scheme?
The farmer will have to pay the higher cost-based price or Rs 536 to the manufacturer, and get subsidy of Rs 268 'directly' in his bank account.

In total, he will be spending Rs 268 only for  bag of Urea.

Yet, the switch-over makes a big difference as he has to first pay the full price, and thereafter, get the subsidy.
Benefits of Direct Benefit Transfer Scheme:
It will empower farmers to make the

right choices based on crop/soil need,

as now the market for fertilizers will be less under government control

It

reduces imbalance in fertiliser use

– as  DBT would mean a dramatic increase in urea prices, farmers would buy only the amount of urea they really need and more of other fertilisers

It improves

efficiency in the supply chain

as now private players will be encouraged to enter the sector and give a boost to 'Make in India'. 

It will

lead to saving on the subsidy

by eliminating misuse, and owing to better targeting.
Why government has not undertaken full-fledged DBT?
Inadequate working Capital among farmers

: 
Farmer has to sell out entire cost price of fertilizer (if subsidy is not provided before hand by the government). Given that 85% of Indian farmers are small and marginal and that their incomes are meagre it would be burdensome for them to arrange for this high upfront money.

This would make them depend on informal money lenders making them vulnerable to debt trap
Cash- Strapped government which puts it in a politically difficult situation for DBT
In FY 2020, the government could end up owing Rs 60,000 crore to the industry. While it is possible to accumulate such dues in the current system (partial DBT), the

government will have to make upfront payment to farmers to overcome the above obstacle

If farmers don't get the subsidy before they buy the fertiliser, they will never buy it as doing so will mean a big dent in their budgets – thus impacting production & food security

Cash- strapped government will thus not be able to postpone payments (which is being done in present system). Owing payment to farmers will be politically sensitive issue which is thus deterring government to adopt full-fledged DBT
Way forward
Government should ensure fiscal discipline and undertake reforms in subsidy management (rationalisation and DBT) so as to ensure that neither the food security of a Nation nor the welfare of farmers is not compromised.
Think!
DBT in food subsidy, Food coupons
Sustainable agriculture – Organic farming – Zero Budget Natural Farming
---
Indian Economy
TOPIC:General Studies 3:

Indian Economy and issues relating to planning, mobilization, of resources, growth, development and employment

. 
The perils of RBI's fixation on inflation
Context:
Retail inflation climbed to a six-year high of 7.35 per cent breaching the Reserve Bank of India's upper band of 6 per cent for the first time since the Monetary Policy Committee was created.
RBI's Mandate
In India, the RBI had earlier pursued a 'multiple indicators approach', implying concern for outcomes other than inflation, including even the balance of payments.
However, the Indian government instituted inflation targeting as the sole objective of monetary policy since 2016-17. This was hailed by the government as the adoption of the 'modern monetary policy framework' by India.
Till now inflation remained within the range envisaged, however with the recent data showing the retail inflation breaching the 6% range, doubts have been raised over narrow objective of Inflation targeting as the main objective of RBI
Criticism of RBI's fixation on Inflation
RBI's

responsibility to regulate the financial sector may have taken a back seat

after adoption of inflation targeting as the main objective. Some of the crisis in financial sector which is partly attributed to short comings in regulations are:
Within three years of adoption of inflation targeting as goal, a

crisis engulfed IL&FS

– It defaulted on several of its obligations, including repayment of bank loans and the redemption of commercial paper

Punjab and Maharashtra Co-operative Bank-

fictitious accounts created and deposits were siphoned off as loans to the promoters
Inefficiency of Monetary Policy tools

: 
Recent spike in inflation is primarily due to rise in food prices which is temporary and seasonal phenomenon. Inflation led by rising prices of food stuff cannot quickly or easily be contained by the mode of control which RBI uses.
Thus, the inflation rate was within the intended range so far, may have been due to both declining food prices and, for a phase, oil prices.
Bad management of Currency
Ordinary Indian considers the RBI's principal mandate as the management of the currency so that trade is facilitated. 

There is shortage of small denomination notes in the bazaars of India
Way Ahead
The establishment of some of the world's oldest central banks was inspired by the goal of maintaining financial stability. Central Banks emerged as lender of last resort accompanied by tough regulatory oversight powers over banking system
However, with the rise of neoliberalism whereby markets should be given free play, the regulatory role of central banks took a back seat. They came to be primarily mandated with inflation control. 
Central Banks need to revisit their mandate in the spate of financial crisis.
Do you know?
Monetary Policy Framework
The Government of India and Reserve Bank of India signed a Monetary Policy Framework Agreement in 2015.

The objective of monetary policy framework is to primarily maintain price stability, while keeping in mind the objective of growth.

As per the agreement, RBI would set the policy interest rates and would aim to bring inflation below 6 per cent by January 2016 and within 4 per cent with a band of (+/-) 2 per cent for 2016-17 and all subsequent years.
Monetary Policy Committee (MPC):
Monetary Policy is announced by MPC which has been setup based on recommendations of Urjit Patel committee.

MPC consist of six members, 3 from RBI and 3 appointed by the Government.

Members from RBI are governor of RBI, a deputy governor and one officer of RBI.

Members from government are appointed on the recommendations of a search cum selection committee headed by cabinet secretary.
---
(TEST YOUR KNOWLEDGE)
---
Model questions: (You can now post your answers in comment section)
Note: 
Correct answers of today's questions will be provided in next day's DNA section. Kindly refer to it and update your answers. 
Comments Up-voted by IASbaba are also the "correct answers".
Q.1) Which of the following country was not the founding member of the SCO?
China

Kazakhstan

Uzbekistan

Russia
---
Q.2) The main aim of SCO is to generate cooperation between member nations on:
Resolving border issues

Countering Terrorism

Economic Cooperation

All of the above
---
Q.3) Consider the following statements about AGR
The AGR directly impacts the outgo from the pockets of telcos to the DoT as it is used to calculate the levies payable by operators.

Telecom companies now owe the government not just the shortfall in AGR for the past 14 years but also an interest on that amount along with penalty and interest on the penalty.
Which of the statement(s) given above is/are correct?
1 only

2 only

Both 1 and 2

Neither 1 nor 2
---
Q.4) With reference to 'Eco-Sensitive Zones', which of the following statements is/are correct? 
Eco-Sensitive Zones are the areas that are declared under the Wildlife (Protection) Act, 1972.

The purpose of the declaration of Eco-Sensitive Zones is to prohibit all kinds of human activities in those zones except agriculture.
Select the correct answer using the code given below.
1 only 

2 only

Both 1 and 2 

Neither 1 nor 2
---
MUST READ
About Political Activism by celebrities
About Taiwan and Hong kong- One country Two system
About need for Mob lynching law
About Modern internet regulations
For a dedicated peer group, Motivation & Quick updates, Join our official telegram channel – https://t.me/IASbabaOfficialAccount
Subscribe to our YouTube Channel HERE to watch Explainer Videos, Strategy Sessions, Toppers Talks & many more…