---
(PRELIMS + MAINS FOCUS)
---
Part of: GS Prelims and GS- III – Banking
In news 
Tripura government is now eyeing to promote Risa as the signature textile of Tripura nationally.
Important value additions
Risa is a customary handwoven cloth used by Tripura's indigenous tribal communities.

It is used as a head gear, stole, female upper cloth or presented to honour a distinguished recipient.

The Risa also plays a host of crucial social utilities.

Adolescent Tripuri girls are first given risa to wear when she reaches 12-14 years in an event called Risa Sormani.

It is also used in religious festivals like the Garia Puja, a customary festival of the tribal communities, or as a head turban by male folks during weddings and festivals.
Do you know?
Risa is one of the three parts of a customary Tripuri female attire, the other two being the Rignai and Rikutu.
It is primarily used to cover lower part of the body and literally translates into 'to wear'.

The Rituku covers the upper half of the body, wrapping it all around. 

However, it is also used like a 'chunri' or a 'pallu' of the Indian saree. 

It is also used to cover the head of newly married Tripuri women.
---
Part of: GS Prelims and GS- III – Economy
In news 
Department for Promotion of Industry and Internal Trade (DPIIT), Ministry of Commerce and Industry has launched a Regulatory Compliance Portal to minimize Regulatory Compliance Burden for Businesses and Citizens.
Key takeaways
Objective:

To act as a bridge between citizens, industries and the Government in order to minimize burdensome compliances.

It will also act as a first-of-its-kind central online repository of all Central and State-level compliances.

All Central Ministries/Departments and States/UTs would examine laws/regulations/rules under their purview and implement an Action Plan to rationalize and simplify all the processes and remove burdensome compliances.

These details would be captured and tracked on the Regulatory Compliance Portal.

Industry stakeholders from Trade bodies such as CII, FICCI and ASSOCHAM would also be able to submit compliances and proposed recommendations. 

This will be assessed by concerned Government authorities and suitable action would be undertaken to minimize the regulatory compliance burden.
---
Part of: GS Prelims and GS- III – Sci & Tech
In news 
The Ministry of Electronics and Information Technology (MeitY) in India will establish a Quantum Computing Applications Lab in India, in collaboration with Amazon Web Services (AWS).

Objective:

To accelerate quantum computing-led research and development and enable new scientific discoveries.
Key takeaways
The Lab will provide quantum computing as a service to government ministries and departments, researchers, scientists, academia, and developers, to enable advances in areas such as manufacturing, healthcare, agriculture, and aerospace engineering.

AWS will provide hosting with technical and programmatic support for the Lab.

The lab is World's first quantum computing applications lab on AWS to support a national government's mission to drive innovation.
Do you know?
Amazon Web Services (AWS) is a subsidiary of Amazon providing on-demand cloud computing platforms and APIs to individuals, companies, and governments, on a metered pay-as-you-go basis.
---
Part of: GS Prelims and GS- I – History; Culture
In news 
Vice President of India launched a book of poems, "Not Many, But One" (Two Volumes), an English translation of poems of Sree Narayana Guru by Prof G.K. Sasidharan.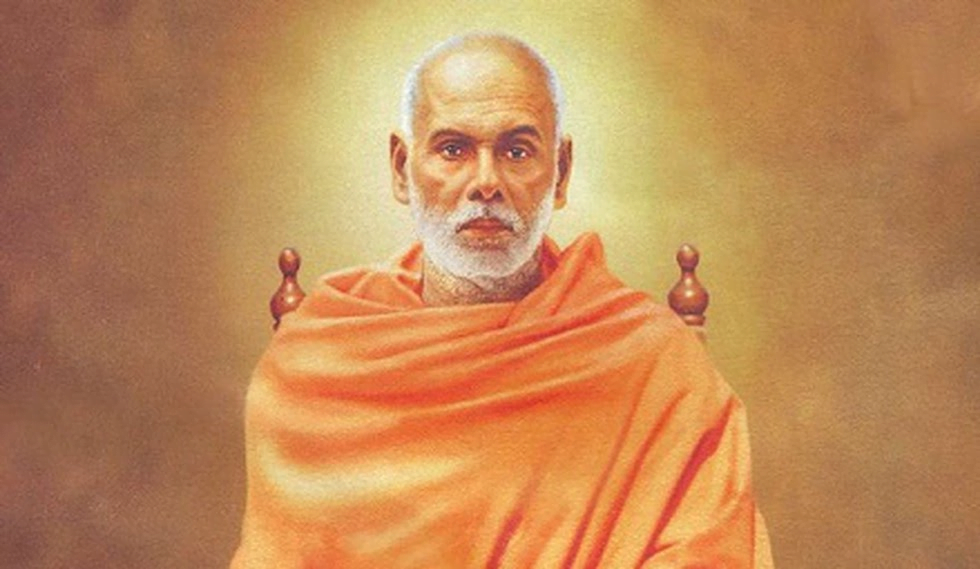 Important value additions
Narayana Guru (1855 – 1928) was a philosopher, spiritual leader and social reformer in India.

He was born into a family that belonged to the Ezhava caste.

He led a reform movement against the injustice in the caste-ridden society of Kerala in order to promote spiritual enlightenment and social equality.

Shri Narayana Dharma Paripalana Yogam

(also known as SNDP Yogam) is an Indian spiritual organization that was formally founded by Dr. Padmanabhan Palpu in 1903, with the guidance of Shri Narayana Guru. 

The main aim of SNDP Yogam was to spiritually uplift the people of the Ezhava/Tiyyar communities.

Vaikom Satyagraha

(1924–25) was a social protest in erstwhile Travancore against untouchability and caste discrimination in Hindu society of Kerala. 

Sree Narayana Guru involved himself with the Vaikom Satyagraha and extended much co-operation.

He published 45 works in Malayalam, Sanskrit and Tamil languages which include Atmopadesa Śatakam, a hundred-verse spiritual poem and Daiva Dasakam, a universal prayer in ten verses.
Related article:
Centre to revive Narayana Guru spiritual circuit plan:

Click here
---
Part of: GS Prelims and GS- III – Defence & History
In news 
DRDO successfully conducted captive and release trial of indigenously developed Smart Anti-Airfield Weapon (SAAW) from Hawk-I of Hindustan Aeronautics Limited (HAL) off the Odisha coast.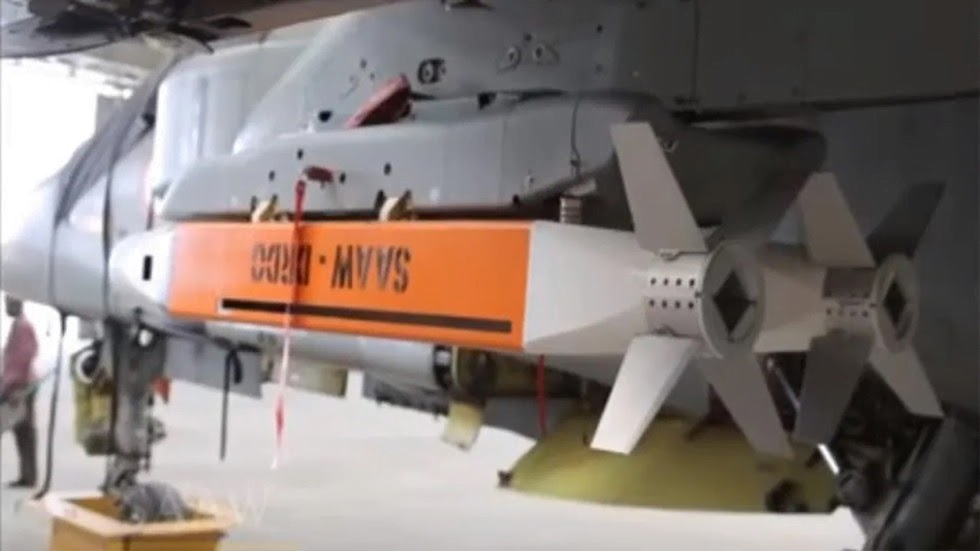 Key takeaways
The smart weapon was successfully test fired from Indian Hawk-Mk132 of HAL. 

This was the 9th successful mission of SAAW conducted by DRDO till now.

Indigenously designed and developed by:

DRDO

This is 125 Kg class smart weapon, capable of engaging ground enemy airfield assets such as radars, bunkers, taxi tracks, and runways etc. up to a range of 100 kms. 

The high precision guided bomb is light weight as compared to weapon system of the same class.
---
Part of: GS Prelims and GS- III – Sci & tech; Agriculture
In news 
A tripartite agreement was signed between Mineral Exploration Corporation Limited (MECL), Rajasthan State Mines & Minerals Limited (RSMML) and the Department of Mines & Geology (DMG), Govt. of Rajasthan for taking up feasibility studies of Solution Mining of Potash in the state of Rajasthan.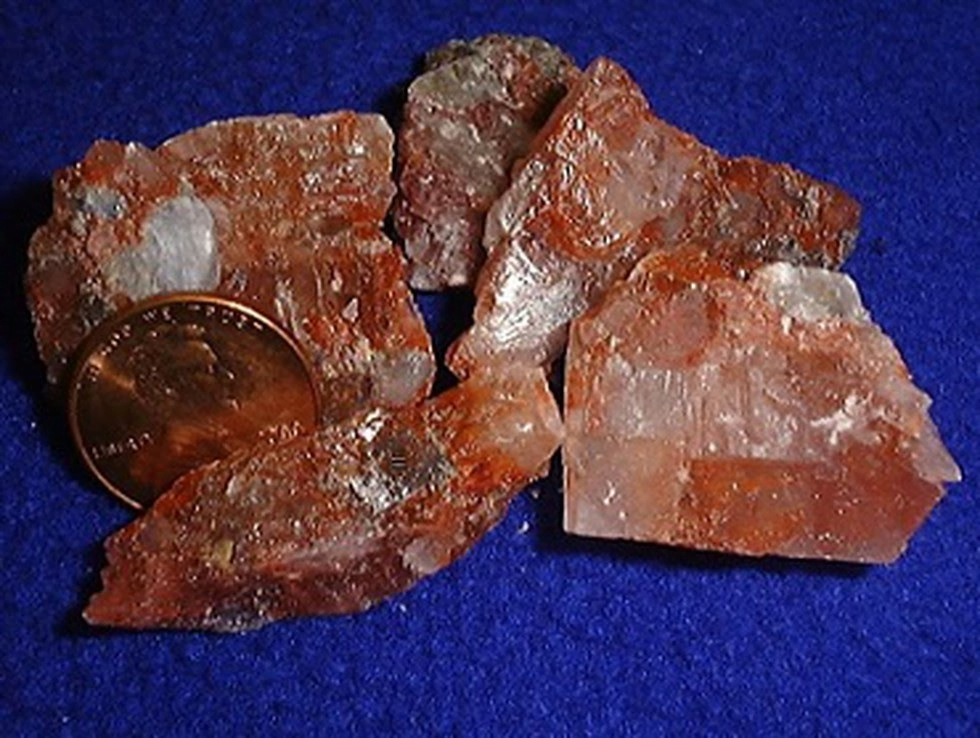 Key takeaways
Rajasthan has huge Potash and Halite resources spread across 50,000 sq. kms in the Nagaur – Ganganagar basin in the northwest.

Bedded Salt formations are strategically useful for underground oil storage, repositories for hydrogen, ammonia and helium gas, storage of compresser gas and nuclear waste. 

Potash & Sodium Chloride from the Bedded Salt are extensively used in the Fertiliser Industry and the Chemical Industry respectively.

Paving the way for the 1st Solution Mining project in the country, this project will generate employment.
Important value additions
Potash includes various mined and manufactured salts that contain potassium in water-soluble form.

The name derives from pot ash, which refers to plant ashes or wood ash soaked in water in a pot, which was the primary means of manufacturing the product before the Industrial Era.

Potash is produced worldwide mostly for use in fertilizer.
---
Miscellaneous
Place in news: Leang Tedongnge Cave
Archaeologists have discovered the world's oldest known cave art — a life-sized picture of a wild pig that was painted at least 45,500 years ago in Indonesia.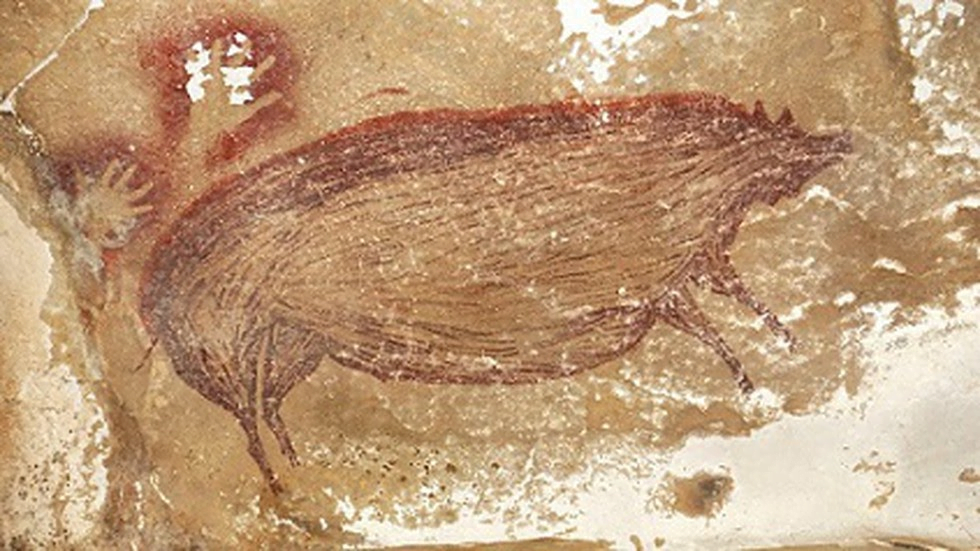 The Sulawesi warty pig painting was found in the limestone cave of Leang Tedongnge.

The warty pig depicted in the painting is endemic to this Indonesian island.

The cave is in a valley that is enclosed by steep limestone cliffs, and is only accessible by a narrow cave passage in the dry season. 

The isolated Bugis community living in this hidden valley claim it had never before been visited by Westerners.

The previously oldest dated rock art 'scene' at least 43,900 years old, was a depiction of hybrid human-animal beings hunting Sulawesi warty pigs and dwarf bovids.
---
(Mains Focus)
---
INTERNATIONAL/ SECURITY
Topic:

GS-2: India and its neighbourhood
Context: The recovery of bodies washed ashore in Sri Lanka has triggered protests in Tamil Nadu as they are believed to be of the four fishermen reported missing from the state.
Demanding to hand over bodies back to India, they allege that the Sri Lankan Navy had beaten them to death. They also demand jobs for family members of the dead, Rs 15 lakh compensation and murder charges against the Sri Lankan navy.
The latest incident has once again brought to fore the long-standing conflict between Indian fishermen and the Sri Lankan navy
What is the conflict between Lankan navy and Indian fishermen?
1. Conflict of Katchatheevu island:
Tamil fishermen had traditional fishing rights of uninhabited Katchatheevu island for centuries. 

However, in 1974, the island was ceded to Sri Lanka after an agreement was signed by Indira Gandhi between the two countries without consulting the Tamil Nadu government. 

The agreement allows Indian fishermen "access to Katchatheevu for rest, for drying of nests and for the annual St Anthony's festival" but it did not ensure the traditional fishing rights.

The agreement forced Indian fishermen to restrict themselves to a meagre area in their fishing forays.
2. Depleting Resources in Indian region: 
As in the past, fishermen from Rameswaram and nearby coasts continue to sail towards Talaimannar and Katchatheevu coasts (now a part of Sri Lanka), a region famous for rich maritime resources in Sri Lanka. 

Indian fishermen continued to enter Lankan waters because of depletion of marine resources on the Indian side.
3. Proliferation of trawlers in Indian coast
Plenty of catch in this oceanic region had triggered a proliferation of fishing trawlers in Tamil Nadu coast in the past three decades. 

Trawlers are mechanised boats with highly exploitative fishing nets unlike most of the poor fishermen in Sri Lankan coast who use traditional fishing methods.

At times fishermen have employed bottom trawling that is banned in Sri Lanka. 

Bottom trawling, an ecologically destructive practice, involves trawlers dragging weighted nets along the sea-floor, causing great depletion of aquatic resources. 
4. Threats to Livelihoods
Hoping for a better profit, too many people started buying trawlers in Rameswaram and nearby Tamil Nadu coasts. 

Smaller coastal stretches like Rameswaram, Mandapam, Pamban areas alone have about 2,500 trawlers; which means at least two dozen families depending on each trawler through various means such as about six people who work on board, fish, prawn, dry fish merchants, supporting staff for loading etc.

But the post war scenario in the Indian ocean derailed businesses and livelihoods in Tamil Nadu coast.
The Sri Lankan Navy arrested over 450 Indian fishermen in 2017 and 156 in 2018 on charges of poaching. A total of 210 arrests were made in 2019. This has impacted the livelihoods of considerable sections of fishermen population living along Rameswaran coast.
5. Enhanced monitoring of maritime border by Sri Lankan Navy: 
Access to Sri Lankan waters by Indian fishermen was easier at the time of Sri Lankan civil war where it was preoccupied with its war against the LTTE. 

As a result, its northern province and maritime boundaries nearby were never tightly guarded. 

But that changed in 2009 with the end of civil war. There is now enhanced monitoring of maritime border by Sri Lankan Navy leading to increased number of arrests of Indian fishermen crossing international maritime borders.
6. Politicization of Issue
It has been often a sensitive political issue in Tamil Nadu in the past one decade. Tamil regional parties had been often fighting with the Union governments for their indifference to the issue. 

This has prevented the issue to linger upon thus derailing the consensus based long lasting solution to the issue.
Way Forward
Mutual recognition of each other's concerns and interests can improve the relationship between both countries.

India needs to focus more on its traditional and cultural ties to improve relations with Sri Lanka.

Starting ferry services between India and Sri Lanka can improve people to people linkages.
---
GOVERNANCE/ SOCIETY
Topic:

GS-2: Government policies and interventions for development in various sectors and issues arising out of their design and implementation.
GS-2: Mechanisms, laws, institutions and Bodies constituted for the protection and betterment of vulnerable sections.
Context: The Census of India, one of the largest exercises of its kind, enumerates and collects demographic and socio-economic information on the Indian population.
About Census in India
The

decennial census

provides information on size, distribution and socio-economic, demographic and other characteristics of the country's population. The first synchronous census in India was held in 1881. Since then, censuses have been undertaken uninterruptedly once every ten years.

Socio-Economic Caste Census (SECC),

which collected the first figures on caste since 1931, is the largest exercise of the enumeration of caste. SECC supplies data to differentiate the socio-economic status of households based on housing, educational status, landholding, differently abled, occupation, possession of assets, SC/ST households, incomes etc.
What is the difference between Census and SECC?
The Census and the SECC have different purposes. 

Since the Census falls under the Census Act of 1948, all data are considered confidential

Whereas according to the SECC website, "all the personal information given in the Socio Economic Caste Census (SECC) is open for use by Government departments to grant and/or restrict benefits to households". 

SECC methodology defines poverty through deprivation, instead of consumption.

The

Census thus provides a portrait of the Indian population, while the SECC is a tool to identify beneficiaries of state support.

 

This difference is significant since it influences not only the methods of collection but also the use and potential for misuse of data.
Benefits of Census (Decennial and SECC)
Evidence based Policy Making

: Enumerating, describing and understanding the population of a society and what people have access to, and what they are excluded from, is important not only for social scientists but also for policy practitioners and the government. 

Ensures Equity in Governance

: Since Independence, aggregated Census data on the Scheduled Castes and Scheduled Tribes on certain parameters such as education have been collected. This data will help government to remedy inequalities present in the society.

Delimitation Exercise

: Delimitation Commission sets up boundaries of electoral constituencies based on the data obtained from decennial census

Developmental Purposes:

Businesses use census data to decide where to build factories, offices and stores, and this creates jobs. Developers use the census to build new homes and revitalize old neighborhoods. 

Cooperative Federalism

: Central government funds, grants and support to states and local governments consider population totals and breakdowns by sex, age, caste and other factors. 

Civic Participation in Governance

: Commenting on the 1941 Census, Census Commissioner Yeatts observed that, "Thanks to the acute interest in community figures, practically all communities this time were census-conscious and took pains to see that their houses were in the list and that they themselves were counted." Census thus ensures that Democracy is participative in nature.
Criticism of Census
Unsuited for specialised inquiry:

W.W.M. Yeatts, Census Commissioner for India for the 1941 Census, had pointed out that, "the census is a large, immensely powerful, but blunt instrument unsuited for specialised enquiry"

Cannot provide comprehensive understanding of Society:  

Few scholars consider Census as both a data collection effort and a technique of governance, but not quite useful enough for a detailed and comprehensive understanding of a complex society. 

Complexity of Caste Census

: This large administrative exercise of capturing caste and its complexities is not only difficult, but also socially untenable. It is argued that counting caste may be context-specific, and thus difficult to measure

Political and social repercussions of a Caste census:

There have been concerns that counting caste may help solidify or harden identities which hinders development of National identity.

Time lag and planning:

Nearly a decade after the SECC for instance, a sizeable amount of data remains unreleased. Data delay has important repercussions to understanding social change since data may remain un-released or released only in parts.
Way Ahead
Need for better collaboration:

While the Census authorities present documents on methodology as part of a policy of transparency, there needs to be a closer and continuous engagement between functionaries of the Census and SECC, along with academics and other stakeholders concerned.

Learning from Past Census:

Before another SECC is conducted, a stocktaking of the previous exercise, of what has been learnt from it, and what changes are necessary, beyond changing exclusionary criteria for beneficiaries of state support, are crucial to enable the Census to facilitate effective policy work and academic reflection. 
Connecting the dots:
---
(TEST YOUR KNOWLEDGE)
---
Model questions: (You can now post your answers in comment section)
Note: 
Correct answers of today's questions will be provided in next day's DNA section. Kindly refer to it and update your answers. 

Comments Up-voted by IASbaba are also the "correct answers".
Q.1 Risa is a customary handwoven cloth worn by women of which of the following state? 
Jharkhand 

Odisha 

Assam 

Tripura 
---
Q.2 Vaikom Satyagraha was started against which of the following? 
Untouchability 

Sati

Women's education 

Economic downfall of Indian artisans
---
Q.3 India's first Solution Mining project shall begin in which of the following state? 
Rajasthan 

Gujarat 

Maharashtra 

Madhya pradesh 
---
ANSWERS FOR 22nd January 2021 TEST YOUR KNOWLEDGE (TYK)
---
Must Read
On Centre's offer to suspend farm laws:
On defending liberty against political prosecution:
On need for data protection law:
For a dedicated peer group, Motivation & Quick updates, Join our official telegram channel – https://t.me/IASbabaOfficialAccount
Subscribe to our YouTube Channel HERE to watch Explainer Videos, Strategy Sessions, Toppers Talks & many more…