---
(PRELIMS + MAINS FOCUS)
---
One of the strongest flares reported from a supermassive black hole, BL Lacertae
Part of: GS Prelims and GS – III – Space; Sci & tech
In news
Indian Astronomers have reported one of the strongest flares from a supermassive black hole called BL Lacertae.
Key takeaways 
Feeding supermassive black holes have complicated emission mechanisms.
They emit jets of charged particles traveling nearly at the speed of light.
They are one of the most luminous and energetic objects in the Universe.
BL Lacertae blazar is 10 million light-years away.
It can be observed with the help of a relatively small telescope.
The whole Earth Blazar Telescope (WEBT) had predicted the flares.
Significance: (1) It can help trace the mass of the black hole and the source of this emission; (2) It can provide a lead to probe into mysteries and trace events at different stages of evolution of the Universe.
---
Part of: GS Prelims and GS-II – Policies and interventions & GS – III – Skill development
In news
'Transforming skilling through strategic partnerships under SANKALP' function was recently held.
Ministry: Ministry of Skill Development and Entrepreneurship (MSDE)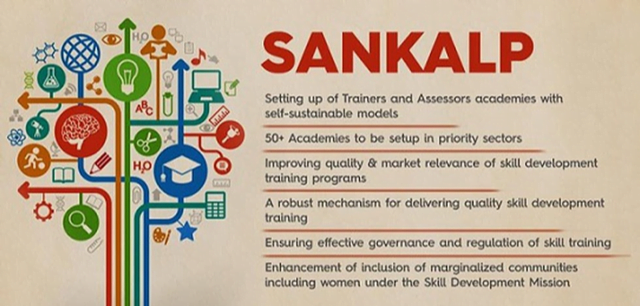 Important value additions 
SANKALP (Skills Acquisition and Knowledge Awareness for Livelihood Promotion) is a World Bank loan assisted programme
Objective: To strengthen the district skill administration and the District Skill Committees (DSCs).
It is a two-year academic programme.
It comes with an in-built component of on-ground practical experience with the district administration.
It will also support the Training of Trainer (ToT) system in Public-Private Partnership (PPP) mode.
MSDE has instituted the "Awards for Excellence in District Skill Development Planning (DSDP Awards)" under SANKALP in 2018.
---
Part of: GS Prelims and GS-II – Policies and interventions & GS – III – Skill development
In news
Mahatma Gandhi National Fellowship (MGNF) was recently rolled out.
Ministry: Ministry of Skill Development and Entrepreneurship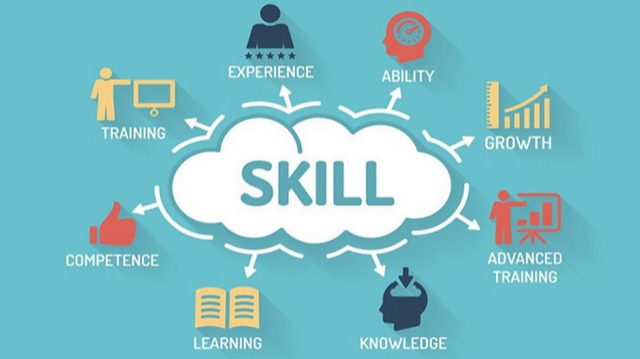 Key takeaways 
The fellows under MGNF will acquire academic expertise and technical competency in understanding the overall skill ecosystem along with being attached to District Skill Committees (DSCs).
It will help them manage the skill development planning at the district level through the mechanism of formulating District Skill Development Plans (DSDPs).
The first pilot MGNF which had 69 fellows working across 69 districts was successful.
The Ministry is now expanding MGNF to all remaining districts in India.
The Ministry has sought academic partnership with only the IIMs.
---
"Skill training on Gender Sensitisation and Prevention of Sexual Harassment (POSH) at the workplace" launched
Part of: GS Prelims and GS-II – Policies and interventions & GS – I – Society/Women
In news
"Skill training on Gender Sensitisation and Prevention of Sexual Harassment (POSH) at the workplace" was recently launched.
Ministry: Ministry of Skill Development and Entrepreneurship
Key takeaways 
Implementation Agency: Management and Entrepreneurship and Professional Skill Council (MEPSC)
It is a six-month project.
It will be implemented in 15 districts across 3 states of Rajasthan, Haryana, and Punjab to train 1800 trainees and 240 training professionals.
---
Detailed Genome Map Of Malaria Vector unveiled
Part of: GS Prelims and GS-II – Health & GS – III – Sci & Tech
In news
Scientists have unveiled the detailed genome of the malaria mosquito vector.
Thousands of new genes vital for the development of genetic control strategies of disease transmission were revealed.
Key takeaways 
To engineer advanced forms of defence against malaria transmission, scientists require intricate knowledge of the genomes of vector mosquitoes.
CRISPR technology is a gene-editing tool that allows researchers to easily alter DNA sequences and modify gene function.
They produced a new reference genome for the Asian malaria vector mosquito Anopheles stephensi.
With the newly upgraded Anopheles stephensi genome, the team unearthed more than 3,000 genes.
These genes play key roles in blood-feeding and the metabolism of ingested blood meal, reproduction, and immunity against microbial parasites.
Do you know? 
The National goal of malaria elimination in India is by 2030.
Related articles:
World Malaria Report, 2020 released: Click here
Plasmodium Ovale: Uncommon type of Malaria: Click here 
---
Miscellaneous 
Preliminary steps have been initiated to demolish the illegally constructed villas on Nediyathuruthu island in Vembanad Lake.
Vembanad is the longest lake in India and the largest lake in the state of Kerala.
It is the second-largest Ramsar site in India only after the Sundarbans in West Bengal.
Kochi Port is built around Willingdon and Vallarpadam Islands on this lake.
The Government of India has identified the Vembanad wetland under the National Wetlands Conservation Programme.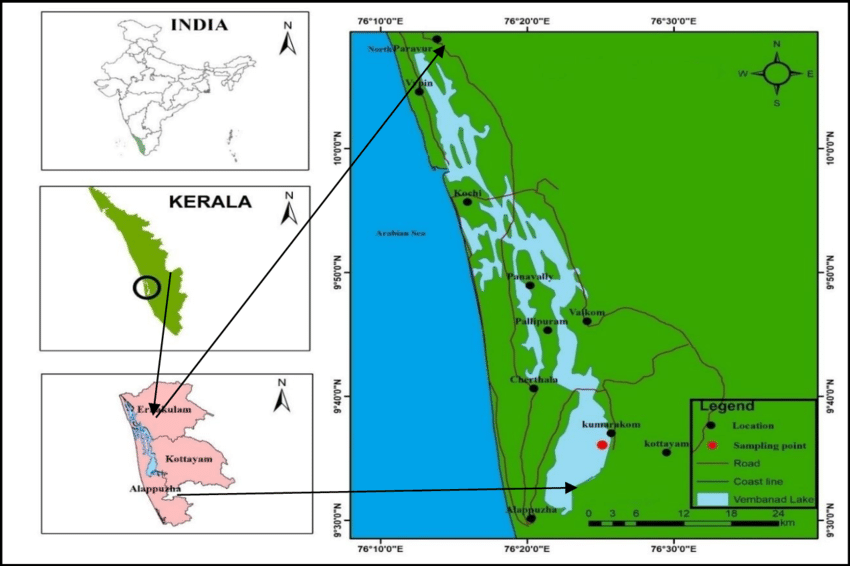 ---
(Mains Focus)
---
FEDERALISM/ POLITY
Topic:

GS-1: Post-independence consolidation and reorganization within the country.
GS-2: Issues and challenges pertaining to the federal structure

Context: Andhra Pradesh recently held panchayat elections in three villages in the Kotia cluster, which is at the centre of a dispute between Andhra Pradesh and Odisha.
A day after Andhra notified the panchayat elections here, Odisha Chief Minister Naveen Patnaik inaugurated projects worth Rs 18 crore.
The Odisha government moved the Supreme Court challenging the conduct of elections by AP government.
The Villages
Tribal Dominated: These villages, with a population of nearly 5,000, are located on a remote hilltop on the inter-state border and are inhabited by Kondh tribals.
Left-wing extremism: The region, once a Maoist hotbed which still reports sporadic incidents of violence.
Rich Resources: These villages are also rich in mineral resources like gold, platinum, manganese, bauxite, graphite and limestone.
Brief History of the Dispute
Prior to April 1, 1936, villages under Kotia panchayat were part of Jeypore Estate.
In the Constitution of Orrisa Order, 1936, published in the Gazette of India, the Government of India demarcated Odisha from the erstwhile Madras Presidency (that included present day Andhra Pradesh)
In 1942, the Madras government contested the boundary and ordered re-demarcation of the two states.
In a joint survey of Odisha, Bihar and Madhya Pradesh, seven villages of Kotia gram panchayat were recorded as revenue villages and revenue was collected by the Odisha government, but the exercise left out the 21 villages now under dispute.
When the state of Andhra Pradesh was created in 1955, the villages were not surveyed by the Andhra Pradesh government
What is the political status of people residing in these disputed villages?
This is the first time Andhra has held panchayat polls in any of these villages.
But the villages participate in Assembly and Lok Sabha elections for both states. They are registered as voters for Salur Assembly and Araku Lok Sabha seats of Andhra, and Pottangi Assembly and Koraput Lok Sabha seats of Odisha.
The villagers enjoy benefits from both states under various schemes.

Odisha constructed a gram panchayat office, a village agricultural centre, a boarding school, hostel, implemented MGNREGA, and distributed BPL cards to over 800 families and job cards to 1800 families.
The Andhra Pradesh government has built roads, supplied electricity and provided rations to BPL families
CURRENT STATUS
In the early 1980s, Odisha filed a case in the Supreme Court demanding right and possession of jurisdiction over the 21 villages.
In 2006 however, the court ruled that since disputes belonging to the state boundaries are not within the jurisdiction of the Supreme Court, the matter can only be resolved by Parliament and passed a permanent injunction on the disputed area.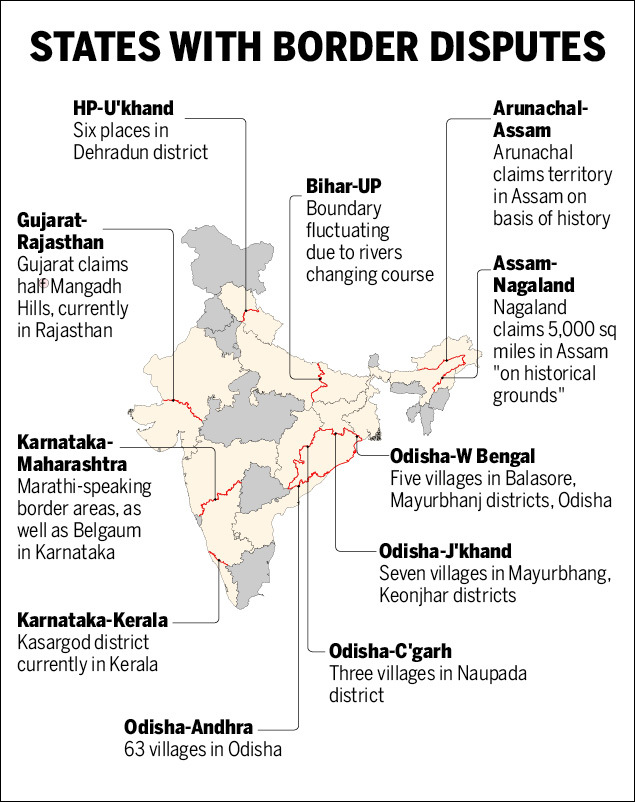 Pic Source: Times of India
Connecting the dots:
Maharashtra- Karnataka Border dispute (Belagavi Issue): Click here
---
GOVERNANCE/ INTERNAL SECURITY
Topic:

GS-2: Government policies and interventions for development in various sectors and issues arising out of their design and implementation.
GS-3: Challenges to internal security through communication networks, role of media and social networking sites in internal security challenges

Click here for the Part 1 of the issue (Background of issue & analysis from legal perspective)
Twitter has not complied fully with the Indian government's statutory orders under Section 69A of IT Act because of following arguments
Legitimate Voices: Twitter has said that the government's blocking list had accounts of journalists, activists, and politicians whose accounts appear to be bonafide; that their posts are legitimate expression
Disproportionate Order: Twitter has said that it reasonably believes that keeping them blocked would be a disproportionate act contrary to both Indian law and the platform's charter objectives.
Criticism of Twitter Actions
Disrespecting Indian Laws: Twitter is an intermediary bound by statutory orders of the government under the Act, and its refusal shows a lack of respect for Indian law.
Twitter is not the Judge: Twitter, as a private company, cannot adjudicate or sit in appeal over the government's judgment on what is proportionate or lawful. It may challenge the order in a court, but cannot simply choose to comply partially or not at all
Inconsistency in its actions: Twitter's blocking of Donald Trump's account even while he was the sitting President of the U.S. and its refusal to block here shows it denying parity to India with the U.S.
Impunity of Big Tech: Twitter's defiance indicates the increasing power and impunity of Big Tech, requiring a clear and unequivocal zero tolerance response.
Counter Arguments to Criticisms
Powers of Government is not absolute: Twitter appears to have justifiably formed an informed opinion that the blocking orders, even if validly issued under Section 69A(1) of the IT Act, are partly not lawful and that it is confident of succeeding in a challenge to the orders should the government take any coercive action to enforce them.
Upholding Fundamental Rights: It is undeniable that platforms such as Twitter have significant control over how people's right to free and informed speech is fulfilled. Mechanically following government orders without regard to their lawfulness, necessity or proportionality will seriously impact their audience's fundamental rights
Checks on arbitrary Power needed for Democracy: The tension between two powerful entities — the government and social media platforms — on questions of which speech to promote and whose speech to curtail is healthy and constructive. It acts as a check on the arbitrary power that would prevail if both were on the same side as a matter of routine.
Not a fair comparison with Trumps case: With regard to US President's Trump's misleading tweets, Twitter initially resorted to the less intrusive measure of flagging his content, followed by limiting its reach before suspending his account. All of these actions weresuo motu and not under government orders.
Conclusion
Social media platforms enjoy better immunity and warmer first amendment protection under U.S. law that help them better guard their users' interests against government action. The attempt to extend similar safeguards to Indian users, who also in theory are guaranteed the same protection under a universal human rights regime, is welcome.
Structural and institutional solutions must be found to limit the power of both the government and Big Tech and to enforce their obligation to act rationally and responsibly.
Connecting the dots:
The dominance of Big Tech: Click here
---
(TEST YOUR KNOWLEDGE)
---
Model questions: (You can now post your answers in comment section)
Note: 
Correct answers of today's questions will be provided in next day's DNA section. Kindly refer to it and update your answers. 

Comments Up-voted by IASbaba are also the "correct answers".
Q.1 SANKALP comes under which of the following Ministry?
Ministry of Power
Ministry of Environment
Ministry of Skill Development and Entrepreneurship
Ministry of Education
---
Q.2 Consider the following statements:
Feeding supermassive black holes emit jets of charged particles traveling twice at the speed of light.
They are one of the most luminous and energetic objects in the Universe.
Which of the above is/are correct?
1 only
2 only
Both 1 and 2
Neither 1 nor 2
---
Q.3 Consider the following statements regarding Mahatma Gandhi National Fellowship (MGNF):
MGNF shall be launched in all districts of India.
Academic partnership shall be sought from IIMs and IITs.
Which of the above is/are correct?
1 only
2 only
Both 1 and 2
Neither 1 nor 2
---
ANSWERS FOR 13th February 2021 TEST YOUR KNOWLEDGE (TYK)
---
Must Read
On opening up vaccine market:
On Saudi Arabia's Yemen blockade:
About farm lessons from China and Israel:
For a dedicated peer group, Motivation & Quick updates, Join our official telegram channel – https://t.me/IASbabaOfficialAccount
Subscribe to our YouTube Channel HERE to watch Explainer Videos, Strategy Sessions, Toppers Talks & many more…