---
(PRELIMS + MAINS FOCUS)
---
Part of: GS Prelims and GS – III – Economy 
In news
Central Scrutiny Centre (CSC) and Investor Education and Protection Fund Authority's (IEPFA) Mobile App were launched recently. 

Ministry:

Ministry for Corporate Affairs (MCA) 
Important value additions 
Central Scrutiny Centre (CSC)
To ensure that the data quality is uncompromised and free from flaws, CSC was launched. 

CSC will scrutinize certain Straight Through Process (STP) Forms filed by the corporates on the MCA21 registry and flag the companies for more in-depth scrutiny.
Investor Education and Protection Fund Authority's (IEPFA) Mobile App
Aim:

Achieving the goal of financial literacy, spreading investors' awareness, education, and protection among investors.

It will have the facility of tracking the status and progress of the IEPF claim refund process.

It also provides a mechanism for investors and common citizens to report on the suspected fraudulent schemes
---
Part of: GS Prelims and GS-III – Environment 
In news
Climate Data Services Portal of India Meteorological Department (IMD) was inaugurated on World Meteorological Day

Ministry:

Ministry of Earth Science
Key takeaways 
Developed by:

IMD, Pune 

It has user-friendly platforms for climate data management and supply to the users

It complements fully automated climate data management process 

The major components:
Real-Time monitoring of weather observations recorded by IMD Observatories.

Encapsulated IMD Metadata Portal, other reports and dashboards

Online access to meteorological data through Data Supply Portal.

Free download facility for Gridded Temperature and Rainfall Data of India.

Climatological Tables, Extremes and Normal.

Information on Monsoon Rainfall and Cyclone frequencies.

Data analytics and info graphics
---
Part of: GS Prelims and GS – II – International Relations; Health
In news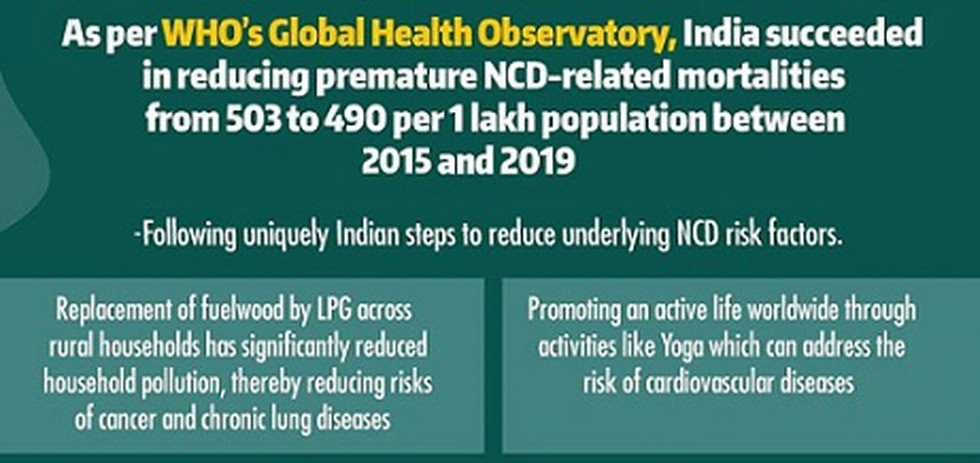 Important value additions 
United Nations Institute for Training and Research (UNITAR) 
It is a dedicated training arm of the United Nations system.

Mandate

: UNITAR provides training and capacity development activities to assist mainly developing countries with special attention to Least Developed Countries (LDCs), Small Island Developing States (SIDS) and other groups and communities who are most vulnerable.

Founded in:

1963, following the recommendation of the UN Economic and Social Council to the General Assembly.

Governance

: Operated as an autonomous body within the United Nations system

Headed by:

Executive Director

Funding

: UNITAR is a project-based organization and does not receive any funds from the regular UN budget. 

It is financed entirely from voluntary contributions.

Headquarters:

Geneva (Switzerland)
---
Part of: GS Prelims and GS – II –  Judiciary 
In news
Present Chief Justice of India has recommended Justice N.V. Ramana, the senior-most judge of the Supreme Court, as the next CJI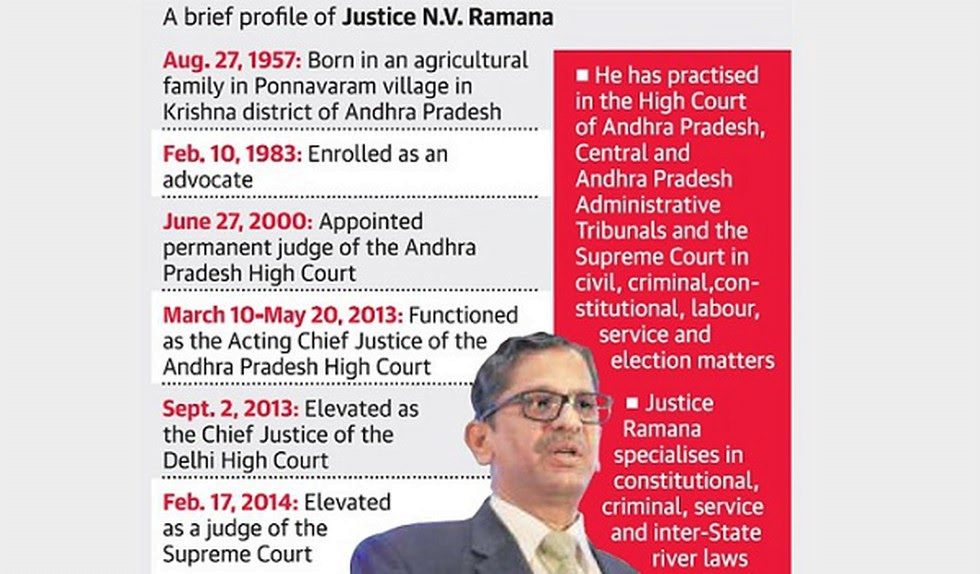 Key takeaways 
Justice Ramana is now set to take over as the 48th CJI rom April 24.

He will be the CJI till August 26, 2022.
Important value additions 
Appointment of CJI
Article 124:

Manner of appointing judges to the SC. 

But there is no specific provision in the Constitution for appointing the Chief Justice.

CJI should be the senior most judge of the SC. 

Law Minister has to seek recommendation of the outgoing CJI for appointment of new CJI at an appropriate time.

Article 124(2):

Consultation with other Judges to be made In case of doubt about the fitness of the senior-most Judge to hold office of CJI.

Law Minister then puts up recommendation to Prime Minister (PM) who will advise the President on appointment.

Seniority at the apex court is determined not by age, but by the date a judge was appointed to the SC.

If two judges are elevated to the Supreme Court on the same day, (1) the one who was sworn in first as a judge would trump another; (2) if both were sworn in as judges on the same day, the one with more years of high court service would 'win' in the seniority stakes; (3) an appointment from the bench would 'trump' in seniority an appointee from the bar.

Tenure

:
Once appointed, the CJI remains in office until the age of 65 years.

Article 124(4)

: A SC Judge including CJI can be moved only through a process of impeachment by Parliament
---
Part of: GS Prelims and GS – II –  Policies and interventions 
In news
Recently, Independent journalist P. Sainath struck a dissenting note in the report submitted by the Index Monitoring Cell (IMC).

He pointed out that the right to dissent should be the central focus of press freedom. 
Important value additions 
Index Monitoring Cell (IMC) 
Set up by:

Information and Broadcasting Ministry 

Objective:

To improve India's ranking in the World Press Freedom Index and to evolve an objective yardstick to gauge media freedom.

It is a 15-member committee. 

It has four journalists and government functionaries.

Chaired by:

Kuldeep Singh Dhatwalia, Principal Director General of the Press Information Bureau
Recommendations of report
Decriminalising of defamation. India is one of the few countries in the world to criminalise defamation.

Consent of the Press Council of India is a prerequisite before filing an FIR against the media or a publication.
Sainath has pointed out that the report failed in its objective to analyse the World Press Freedom Index and India's performance in it with a view to identify areas of strengths and concern related to press freedom in India.
---
(Mains Focus)
---
WOMEN/ GOVERNANCE
Topic:

GS-2: Mechanisms, laws, institutions and Bodies constituted for the protection and betterment of these vulnerable sections(women)
 Background
Voluntary Termination

: Under the Indian Penal Code, 1860, voluntarily terminating a pregnancy is a criminal offence.

Specific Law:

The Medical Termination of Pregnancy Act (MTP), 1971 allows for aborting the pregnancy by medical doctors (with specified specialisation) on certain grounds.

Various Conditions for Medical Termination:

Under the 1971 MTP Act, a pregnancy can be terminated until 20 weeks after conception, on the advice of two doctors, if it will harm the mother, cause grave injury to her mental or physical health (including rape and failure of birth control measures) or in the case of foetal abnormalities or to save woman's life.

Systemic push towards illegal service providers

: If the pregnancy has gone over 20 weeks, then women has to seek legal course to terminate the pregnancy. The slow judicial process is thus pushing her to depend on illegal service providers for termination of unwanted pregnancies

Argument for amendments in MTP

: Several Writ Petitions have been filed by women seeking permission to abort pregnancies beyond 20-weeks due to foetal abnormalities or rape. It is also argues that with the advancement of medical technology, there is a scope to increase the upper limit for terminating pregnancies 
Do You Know?
A 2015 study by India Journal of Medical Ethics noted that

10-13% of maternal death

s in India are due to unsafe abortions – the third-highest cause of maternal deaths in India.

In India, an estimated 15.6 million abortions were performed in 2015. This translates to an

abortion rate of 47 per 1,000 women

aged 15–49

Currently, slightly fewer than

one in four abortions

are provided

in health facilities.

According to a study, about 67% of the countries in the world (which have a federal law regulating pregnancy) require authorisations by at least one health care provider to undergo an abortion.

The World Health Organisation does not specify any maximum time limit after which a pregnancy should not be terminated
Key Highlights of the Amendment Bill
Time Limit for terminating Pregnancy
Time since conception
Requirement for terminating pregnancy

 

MTP Act , 1971
MTP (Amendment) Bill, 2020 

Up to 12 weeks

Advice of one doctor

Advice of one doctor

12 to 20 weeks

Advice of two doctors

Advice of one doctor

20 to 24 weeks

Not allowed

Two doctors for some categories of pregnant women such as rape/incest victims, differently-abled women and minors.

More than 24 weeks

Not allowed

Medical Board in case of substantial foetal abnormality

Any time during the pregnancy

One doctor, if immediately necessary to save pregnant woman's life

Doctor refers to registered medical practitioner with experience/training in gynaecology or obstetrics.
Termination due to failure of contraceptive method or device: 
Under the Act a pregnancy may be terminated up to 20 weeks by a married woman in the case of failure of contraceptive method or device.  

The Bill allows unmarried women to also terminate a pregnancy for this reason.
Medical Boards:  
All state and union territory governments will constitute a Medical Board.   

The Board will decide if a pregnancy may be terminated after 24 weeks due to substantial foetal abnormalities.   

Each Board will have a gynaecologist, paediatrician, radiologist/sonologist, and other members notified by the state government.
Privacy
A registered medical practitioner may only reveal the details of a woman whose pregnancy has been terminated to a person authorised by law.  

Violation is punishable with imprisonment up to a year, a fine, or both.
Merits of the bill
Upholds Dignity of Women

: The bill fulfils its professed aim of ensuring "dignity, autonomy, confidentiality and justice for women who need to terminate pregnancy"

Institutional & Organised Abortion services:

The lacunae in the older enactments led to many quacks and unqualified persons running illegal abortion clinics endangering the lives of many women. It is expected that the new amendments will help tackle these issues and bring more abortions into the organised domain, wherein qualified medical practitioners can take decisions and perform safe abortions.

Destigmatizing pregnancies outside marriage

: The Bill also applies to unmarried women, thus removing a regressive clause of the 1971 Act which said that unmarried women could not ask for an abortion citing contraceptive failure as a reason. The bill replaces "any married woman or her husband" with "any woman or her partner" thereby destigmatizing pregnancies outside marriage.

Safeguards Reproductive Rights of women

: Allowing unmarried women the right to legally terminate an unwanted pregnancy with a provision to protect her identity will confer reproductive rights to women.

Reduces Maternal Mortality Rate

: The bill increase women's access to legal and safe abortion services which in turn will reduce maternal mortality and morbidity caused by unsafe abortions and associated complications
Concerns/Criticism
Ethical Dilemma:
One opinion is that terminating a pregnancy is the choice of the pregnant woman, and a part of her reproductive rights.  

The other opinion is that the state has an obligation to protect life, and hence should provide for the protection of the foetus. 

Across the world, countries have set varying conditions and time limits for allowing abortions, based on factors such as foetal viability (the point at which the foetus may survive outside the womb), foetal abnormalities, or risk to the pregnant woman.  
Beyond 24 weeks
The Bill allows for termination of pregnancy after 24 weeks only in cases where a Medical Board diagnoses substantial foetal abnormalities. 

This implies that for terminating pregnancies due to rape that have crossed the 24-week limit, there is no change in the process: the only recourse is to get permission through a Writ Petition.
Time frame for Medical Board's decision not specified
The Bill allows for the termination of pregnancy after 24 weeks based on the opinion of the Medical Board in the case of substantial foetal abnormalities. The Bill does not provide a time frame within which the Medical Board must make its decision. 

Termination of pregnancies is a time sensitive matter, and delays in decision-making by the Medical Board may result in further complications for the pregnant woman
Unclear if transgender persons will be covered
Some medical studies have shown that there may be cases where persons who identify as transgender (and not women) can become pregnant even after receiving hormone therapy to transition from female to male, and may require termination services

. 
Since the Act and the Bill only provide for termination of pregnancies in the case of women, it is unclear if transgender persons will be covered under the Bill.
Unavailability of qualified medical professionals to terminate pregnancies 
The All-India Rural Health Statistics (2018-19) indicates there are 1,351 gynaecologists and obstetricians in community health clinics in rural areas across India, and the shortfall is 4,002, i.e., there is a 75% shortage of qualified doctors. 

The shortage of qualified medical professionals may continue to limit the access of women to safe abortion services.  

Note that as per the National Health and Family Survey (2015-16), only 53% of abortions are performed by a registered medical doctor and the balance are conducted by a nurse, auxiliary nurse midwife, 

dai

, family member, or self
Prejudice against persons with special needs:
The special classifications of "serious physical or mental abnormalities" and "substantial foetal abnormalities" also reek of societal prejudices against persons with special needs.
Connecting the dots:
Reproductive rights of a women vs Rights (if any) of an unborn child
---
INTERNATIONAL/ GOVERNANCE
Topic:

GS-2: Bilateral, regional and global groupings and agreements involving India and/or affecting India's interests.

 
Convergence 
Both countries have increasingly deepened mutual respect underpinned by openness, with democracy and diversity as the key principles for collective growth.

The shared faith in freedom, human rights, justice, and rule of law continues to embolden their partnership.
Potential for Improving the relationship are:
Economic Ties

India's huge market provides Taiwan with investment opportunities. Taiwan's reputation as the world leader in semiconductor and electronics complements India's leadership in ITES (Information Technology-Enabled Services).

India's recent strides in the ease of business ranking not only provide Taiwan with lucrative business opportunities but also help it mitigate its over-dependence on one country for investment opportunities.

Tourism

India and Taiwan need to deepen people-to-people connect.

Tourism is the key tool in this exchange.

The Buddhist pilgrimage tour needs better connectivity and visibility, in addition to showcasing incredible India's diversity. This will accelerate the flow of Taiwanese tourists. 

With the Taiwan Tourism Bureau partnering with Mumbai Metro, Taiwan is trying to raise awareness about the country and increase the inflow of Indian tourists.

Healthcare

India's has been in the forefront of the fight against COVID-19. 

Taiwan's handling of the pandemic and its support to many other countries underlines the need to deepen healthcare cooperation. 

India and Taiwan already collaborate in the area of traditional medicine. The time is ripe to expand cooperation in the field of healthcare.

Air Pollution

Taiwan could be a valuable partner in dealing with this challenge through its bio-friendly technologies. 

Such methods are applied to convert agricultural waste into value-added and environmentally beneficial renewable energy or biochemicals. 

This will be a win-win situation as it will help in dealing with air pollution and also enhance farmers' income. 

Further, New Delhi and Taipei can also undertake joint research and development initiatives in the field of organic farming.
Connecting the dots:
China-Taiwan Relationship

One Country Two System: It is a constitutional principle of the People's Republic of China describing the governance of Hong Kong and Macau since they became Special Administrative Regions (SARs) of China in 1997 and 1999 respectively.
---
(TEST YOUR KNOWLEDGE)
---
Model questions: (You can now post your answers in comment section)
Note:
Correct answers of today's questions will be provided in next day's DNA section. Kindly refer to it and update your answers.
Comments Up-voted by IASbaba are also the "correct answers".
Q.1 Index Monitoring Cell (IMC) was set up by which of the following Ministry? 
Ministry of Environment 

Ministry of Finance 

Ministry of Housing and Urban Affairs 

Ministry of Information and Broadcasting
---
Q.2 Consider the following Statements regarding appointment of Chief Justice of India (CJI): 
Law Minister has to seek recommendation of the outgoing CJI for appointment of new CJI

Indian Constitution lays down complete procedure for appointment of CJI. 
Which of the above is or are correct?
1 only

2 only

Both 1 and 2

Neither 1 nor 2
---
ANSWERS FOR 25th March 2021 TEST YOUR KNOWLEDGE (TYK)
---
Must Read
On Criticism of Electoral Bonds Scheme:
On India-Bangladesh Relationship:
On net zero emissions and economic growth:
For a dedicated peer group, Motivation & Quick updates, Join our official telegram channel – https://t.me/IASbabaOfficialAccount
Subscribe to our YouTube Channel HERE to watch Explainer Videos, Strategy Sessions, Toppers Talks & many more…