---
(PRELIMS + MAINS FOCUS)
---
Part of: GS Prelims and GS – III – Economy
In news E-commerce majors Amazon and Flipkart recently lost their legal battle in the High Court of Karnataka, as a division bench upheld the Competition Commission of India's decision to conduct an investigation into whether they had entered into anti-competitive agreements in violation of the provisions of the Competition Act, 2002.
About Competition Commission of India (CCI) 
It is a statutory body established in 2003 and became fully functional in 2009. 

It is responsible for enforcing The Competition Act, 2002 throughout India.

The Act prohibits anti-competitive agreements, abuse of dominant position by enterprises. 

The Act regulates combinations (acquisition, acquiring of control and Merger and acquisition), which causes or likely to cause an appreciable adverse effect on competition within India. 

Composition:

CCI consists of a Chairperson and 6 Members appointed by the Central Government. 

Eligibility: Person should be qualified to be a judge of a High Court, or, has special knowledge of, and professional experience of not less than fifteen years in international trade, economics, commerce, law, finance. 

Functions:

It is the duty of the Commission to:

eliminate practices having adverse effect on competition

promote and sustain competition.

protect the interests of consumers.

ensure freedom of trade in the markets of India. 
Recent Judgements of CCI
News Source: TH
---
Part of: GS Prelims and GS-III – Renewable Energy
In news A report on "Renewables Integration in India 2021" was jointly launched by NITI Aayog & International Energy Agency (IEA) on 22nd July, 2021. 
The joint report underscores IEA's commitment to provide support to India with its clean energy transition agenda.

It also provides useful suggestions for the states to consider to best manage their integration challenge.

The report is based on the outcome of three states workshops held with the Governments of Maharashtra, Karnataka and Gujarat to understand the specific energy transition challenges faced by these renewable-rich states. 

The report uses IEA modelling results to show the effects of different flexibility options on the power system.
What are the key highlights of the report?
The report highlights that India's power system can efficiently integrate renewables (175 GW by 2022 and 450 GW by 2030), but it would require identification of resources and proper planning, regulatory, policy and institutional support, energy storage and advanced technology initiatives.

Indian states need to employ a wide range of flexibility options to transition to cleaner electricity systems. 

Distributed solar will play a major role in reducing integration challenges. 

It is also emphasized that to absorb maximum RE power, State has shifted 70% -80% agriculture load to the day time, providing incentives to industrial consumers for consuming more electricity and increasing State share in the Green Energy Trading (now, approx. 50%). 

RE integration can start with proper resources planning and better implementation of technologies, such as Artificial Intelligence, base power system management and smart grid intervention.

Old regulations need to be revised and regulatory commissions need to play more proactive role. 

Smart meters, Time of the Day tariff and overall demand response program would be useful for RE load management.
News Source: PIB
---
Part of: GS Prelims and GS -II – Panchayati raj institutions
In news The restructured Centrally Sponsored Scheme of Rashtriya Gram Swaraj Abhiyan is being implemented with effect from 2018-19 across all States/UTs. 
About the Abhiyan
Launched in 2018.

It is a centrally sponsored scheme 

Primary aim:

Strengthening of Panchayati Raj Institutions for achieving Sustainable Development Goals. 

Main thrust:

Convergence with Mission Antyodaya and emphasis on strengthening Panchayati Raj Institutions in 117 Aspirational districts.

It is an effort in the direction of achieving "Sabka Sath, Sabka Gaon, Sabka Vikas".

The RGSA helps more than 2.55 lakh Panchayati Raj Institutions (PRIs) to

develop governance capabilities

through inclusive local governance with focus on optimum utilisation of available resources.

Priority will be given to subjects of national importance that affect the excluded groups the most, e.g. poverty, primary health services, nutrition, immunization, etc.

This scheme extends to all States and UTs of the country and will also include institutions of rural local government in non-Part IX areas, where Panchayats do not exist.

It will establish the institutional structure for capacity building of PRIs at the national, state and district level with adequate human resources and infrastructure.

Panchayats will progressively be strengthened through incentivisation on the basis of nationally important criteria which will encourage competitive spirit among them.
The funds are not released district-wise/Panchayat-wise under the scheme.  

Under the scheme of Rashtriya Gram Swaraj Abhiyan there is no provision for forming new Panchayats. Formation or reorganization of Panchayats is done by the respective States/ Union Territories as per their requirement. 
News Source: PIB
---
Part of: GS Prelims and GS – II – International Relations
In news Recently, the city of Liverpool, England has been removed from UNESCO's list of world heritage sites.
About Liverpool
The port city was included in the list for its architectural beauty and in recognition of its role as one of the world's most important ports during the 18th and 19th centuries.

It was named a World Heritage Site in 2004.

The city is only the third place to be removed from the list.
What are the Reasons for Delisting?
The new buildings including a football stadium undermine the attractiveness of its Victorian docks and were destroying the heritage value of its waterfront.

The over development would irreversibly damage the heritage of the historic port.
Other Delisted Sites:
Wildlife sanctuary in Oman in 2007.

Reason

: poaching and habitat loss.

Dresden Elbe valley in Germany in 2009.

Reason

: A four-lane motorway bridge was built over the river.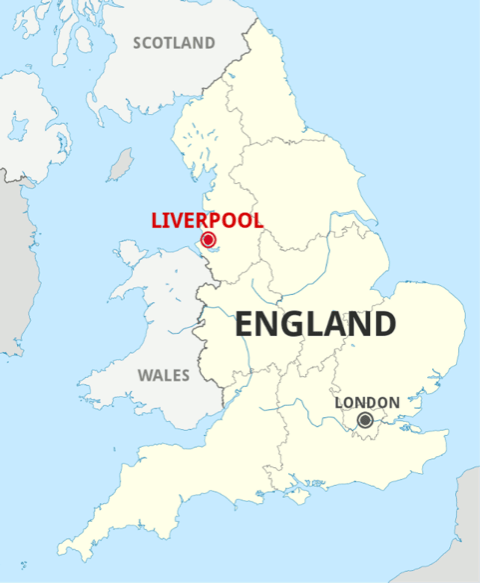 News Source: TH
---
Part of: GS Prelims and GS – II – Policies and interventions
In news In order to prevent suicides triggered by mental health issues in prisons across the country, the National Institute of Mental Health and Neuro Sciences (NIMHANS), Bengaluru, has recommended the "Gatekeeper Model".
NIMHANS is an Institute of National Importance.

The Bangalore Prison Mental Health Study has pointed to the prevalence of mental illness and substance use disorder in about 80% of the prison population.
About the Gatekeeper Model
Under the model, certain inmates will be selected and trained to identify prisoners who seem to be at risk of suicide.

They would then refer them to treatment or supportive services.

NIMHANS has issued a set of guidelines on the management of mental health issues of the prisoners and prison staff. 

It was important to regularly assess Prisoners with mental disorders for severity of suicidal risk and also put on regular and supervised medication. 
What did NIMHANS Advisory recommend?
The NIMHANS advisory said the concept of a

'Buddy System'

— social support through trained prisoners called "buddies" or "listeners" — was found to have a good impact on the well-being of suicidal prisoners. 

Periodic telephone conversations with friends and family would also foster support.

These initiatives were part of several other recommendations made by NIMHANS to effectively manage mental health issues among prisoners and staff.
News Source: TH
---
Miscellaneous
SC upholds NGT ban on firecrackers
The Supreme Court dismissed a challenge to a

National Green Tribunal (NGT)

ban on the sale and use of firecrackers during the COVID-19 pandemic in the National Capital Region (NCR) and all cities and towns where the ambient air quality is in the poor or above categories.
News Source: TH
---
(Mains Focus)
---
INTERNATIONAL/ ECONOMY
Topic:

GS-2: Policies and Politics of developed and developing countries
Context: The US, which had previously imposed sanctions to prevent the completion of a major new gas pipeline between Russia and Germany, has now signalled its approval for the project.
Source: The Economist
What is the Nord Stream 2 pipeline?
In 2015, the Russian energy major Gazprom and five other European firms decided to build Nord Stream 2, valued at around $11 billion. 

The 1,200-km pipeline will run from

Russia to Germany through the Baltic Sea

, and will carry 55 billion cubic metres of gas per year.

The under-construction pipeline will run along with the already completed

Nord Stream 1 system

, and the two together will supply an aggregate of 110 billion cubic metres of gas to Germany per year. 

Nord Stream 2 pipeline falls in the territory of EU members Germany and Denmark, and is

about 98% complete

(see figure)
So, why is the pipeline controversial?
Since it was first planned, Nord Stream 2 has drawn criticism from the US, as it believes that the project would increase

Europe's dependence on Russia

for natural gas. Currently, EU countries already rely on Russia for 40 per cent of their gas needs.

Former US President Donald Trump had stated that the project could turn Germany into a

"hostage of Russia".
Thus dependence of EU on Russia is going to increase which

emboldens Russian leader Vladimir Putin. 
The project also has opponents in eastern Europe,

especially Ukraine,

whose ties with Russia have seriously deteriorated in the aftermath of the Crimean conflict in 2014

Ukraine feels that once Nord Storm 2 is completed, Russia

could bypass the existing Ukrainian pipeline (

connecting Russia & Europe)

,

and deprive it of lucrative transit fees of around $3 billion per year.

Ukraine also fears another invasion by Russia once the new pipeline is operational.

On the other hand, Germany has solidly stood behind the completion of Nord Stream 2, despite opposition from allies like US, with the German government insisting that it is a commercially beneficial project.
And, why has the US position changed?
In December 2019, work on the project was suspended due to the threat of US sanctions, and in January 2021, US actually carried out its threat– imposing sanctions on a Russian ship tasked with laying pipes for the project. 

Many had then predicted that the punitive action could prove to be the pipeline's death knell.

In a shift from former US President Trump's approach, Joe Biden (current US President)

has gone with the softer option of threatening Russia with consequences should it use the pipeline to harm Ukraine or other countries in eastern Europe.
The US-Germany deal

lays out that if Russia attempts to use energy as a political weapon or commit further aggressive acts against Ukraine, then Germany will undertake actions, including sanctions, against Russia

The agreement also requires Germany to "utilise all available leverage" to extend by 10 years the current Russia-Ukraine gas transit agreement, which expires in 2024.

Germany should contribute at least $175 million to a new $1 billion "

Green Fund for Ukraine"

that aims at improving the country's energy independence.
What has the reaction been?
Opposition in the USA has denounced the agreement as a generational geopolitical win for Putin and a catastrophe for the United States and allies.

Critics argue that the deal empowers Russia to spread its malign influence throughout Eastern Europe.

Ukraine is also unhappy and wants a "frank and vibrant" discussion with USA.
Connecting the dots:
---
SOCIETY/ GOVERNANCE
Topic:

GS-2: Government policies and interventions for development in various sectors and issues arising out of their design and implementation.
Context: Recently, a special Central Bureau of Investigation (CBI) court awarded two policemen life sentences for the custodial death of a murder accused on the basis of the 'Dying Declaration' made by the victim prior to his death.
About Dying Declaration:
Section-32(1) of Indian Evidence Act, 1872, defines dying declaration as a statement written or verbal of relevant facts made by a person, who is dead. It is the statement of a person who had died explaining the circumstances of his death.

This is based on the maxim '

nemo mariturus presumuntur mentri'

i.e. a man will not meet his maker with a lie on his mouth.

The general rule under Section 60 of the Act is that all oral evidence must be direct – he heard it, saw it or perceived it.
Rules for Admission of Dying Declaration:
The grounds of admission under a dying declaration have been based on two broad rules:
The victim being generally the only principal eye-witness to the crime.

The sense of impending death, which creates a sanction equal to the obligation of an oath in a court.
Recording Dying Declaration:
Anyone can record the dying declaration of the deceased as per law. However, a dying declaration recorded by a Judicial or Executive Magistrate will add an additional strength to the prosecution case.

A dying declaration may in several cases be the "primary piece of evidence to prove the genesis of occurrence".

The only requirement for such a declaration to be held perfectly accountable in court is for the victim to volunteer the statement and be of conscious mind.

The person who records the dying declaration must be satisfied that the victim is in a fit state of mind.
Situations Where Court Does Not Accept it as a Evidence:
Though a dying declaration is entitled to great weight, the accused has no power of cross-examination.

This is the reason the courts have always insisted that the dying declaration be of such a nature as to inspire full confidence of the court in its correctness.

The courts are on guard to check if the statement of the deceased was a result of either tutoring, prompting or a product of imagination.
Need of Corroboration (Supporting Evidence):
Several judgments have noted that it is neither rule of law nor of prudence that dying declaration cannot be acted upon without corroboration.

If the court is satisfied that the dying declaration is true and voluntary it can base conviction on it, without corroboration.

Where a dying declaration is suspicious, it should not be acted upon without corroborative evidence because a dying declaration does not contain the details as to the occurrence.

It is not to be rejected, equally merely because it is a brief statement. On the contrary, the shortness of the statement itself guarantees truth.
Validity of Medical Opinion:
Normally the court, in order to satisfy whether the deceased was in a fit mental condition to make the dying declaration, can look up the medical opinion.

But where the eye witness has said that the deceased was in a fit and conscious state to make this dying declaration, the medical opinion cannot prevail.
Do you know?
CBI is the premier investigating police agency in India. It functions under the superintendence of the Deptt. of Personnel, Ministry of Personnel, Pension & Public Grievances – which falls under the prime minister's office.
---
(TEST YOUR KNOWLEDGE)
---
Model questions: (You can now post your answers in comment section)
Note:
Correct answers of today's questions will be provided in next day's DNA section. Kindly refer to it and update your answers.
Q.1 Which of the following was recently removed from UNESCO's list of world heritage sites?
Liverpool

Wildlife sanctuary in Oman 

Dresden Elbe valley in Germany

Jaipur, India
---
Q.2 Consider the following statements about Competition Commission of India (CCI) 
It is a statutory body 

CCI consists of a Chairperson and 6 Members appointed by the President. 
Select the correct statements
1 Only

2 Only

Both 1 and 2 only

Neither 1 nor 2
---
Q.3 Consider the following statements regarding  Rashtriya Gram Swaraj Abhiyan: 
It is being implemented across all States/UTs. 

The Primary aim

is to

Strengthen Panchayati Raj Institutions for achieving Sustainable Development Goals. 
Select the correct statements
1 Only

2 Only

Both 1 and 2 only

Neither 1 nor 2
---
ANSWERS FOR 23rd July 2021 TEST YOUR KNOWLEDGE (TYK)
---
Must Read
On microplastic pollution:
On MGNREGA Payment Issues:
On Sanitation Challenges in Rural & Urban Areas:
For a dedicated peer group, Motivation & Quick updates, Join our official telegram channel – https://t.me/IASbabaOfficialAccount
Subscribe to our YouTube Channel HERE to watch Explainer Videos, Strategy Sessions, Toppers Talks & many more…