---
(PRELIMS + MAINS FOCUS)
---
Part of: GS Prelims and GS -II – Education; Policies and Interventions
In news
The

Ministry of Education

has developed an online module for compiling out-of-school (due to

Covid-19 pandemic

) children's data identified by each State/UT.

The collected data will be mapped with

special training centres on the PRABANDH portal of Samagra Shiksha

.
About the Module
Through the module, the government will

facilitate age-appropriate admissions

of children in the age group of 6-14 years.

For out of school children in the 16-18 years age group,

financial assistance

will be provided in the session 2021-22.
About PRABANDH Portal
PRABANDH (

PR

oject

A

ppraisal,

B

udgeting,

A

chievements and

D

ata

H

andling

S

ystem) is a step towards utilising technology to increase efficiency and manage the implementation.

It will

enable transparency and accuracy

.
Samagra Shiksha:
It is an integrated

scheme for school education

extending from

pre-school to class XII 
Objective:

To ensure

inclusive and equitable quality education

at all levels of school education.

It

subsumes the three Schemes

: Sarva Shiksha Abhiyan (SSA), Rashtriya Madhyamik Shiksha Abhiyan (RMSA) and Teacher Education (TE).

Main emphasis:

Improving the quality of school education by focussing on the two T's – Teacher and Technology.
Related articles:
Nearly 10,000 children in immediate need of care and protection: Bal Swaraj Portal
---
Part of: GS Prelims and GS -II – Health; International relations
In news
The Union Health Minister addressed the 75th session of the United Nations General Assembly (UNGA) on prevention of

HIV/AIDS

.

The

Resolution 75/260 of UNGA

deals with the

Implementation of the Declaration of Commitment on HIV/AIDS

and the political declarations on HIV/AIDS.
Key points of address
India's unique

HIV prevention model

is centered around the concept of

'Social Contracting'

through which the 'Targeted Interventions Program' is implemented.

The

HIV & AIDS Prevention and Control Act, 2017

, provides a

legal

and enabling framework to

safeguard the human rights

of infected and affected populations.

India is providing

free anti-retro-viral treatment

to close to 1.4 million people.
Other initiatives
Project Sunrise

: Launched by the Ministry of Health and Family Welfare (2016) to tackle the rising HIV prevalence in north-eastern states 

The Red Ribbon

: Wearing a ribbon is a way to

raise awareness

on and during the run up to World AIDS Day.

90-90-90

: 90% of those who are HIV positive in India know their status, 90% of those who know their status are on treatment and 90% of those who are on treatment experience effective viral load suppression.

Global Fund to Fight AIDS, Tuberculosis and Malaria (GFATM):

It is

designed to accelerate

the end of AIDS, tuberculosis and malaria as epidemics.
Important value additions
Launched by:

The National AIDS Control Organization (NACO) launched in 1992-1999.

NACO is a division of the Ministry of Health and Family Welfare.

India is gradually transitioning the people living with HIV to Dolutegravir (a safer and efficacious anti-retro-viral medication regimen).
---
Part of: GS Prelims and GS -III – International relations
In news
Recently, the USA's President and UK's Prime Minister signed a new version of the 80-year old Atlantic Charter.

The Atlantic Charter was a joint declaration released by US President Franklin D. Roosevelt and British Prime Minister Winston Churchill on 14th August, 1941 during World War II in Newfoundland.
New Atlantic Charter (2021)
The new charter is

an effort

towards a grand vision of global relationships of democracy and territorial integrity.

It is a

statement of a promise

that the UK and the US would meet the challenges of today's world. 

It calls for both countries to

adhere to the rules-based international order

.

It also focuses on

climate change

and

biodiversity

. 

It also highlights emerging technologies, cyberspace and sustainable global development.

It calls on Western allies to

oppose interference through disinformation

or other malign influences, including in elections.

It vows that as long as there are nuclear weapons, North Atlantic Treaty Organisation (NATO) will remain a nuclear alliance.
---
Part of: GS Prelims and GS -III – Economy
In news
In order to

encourage crop diversification

, the Central Government has hiked the

Minimum Support Price

(MSP) for Paddy, Pulses and Oilseeds.

The MSP is the

rate

at which the

government purchases crops from farmers

.

It is based on a calculation of at least one-and-a-half times the cost of production incurred by the farmers.
Crops under MSP
The Commission for Agricultural Costs & Prices

(CACP) recommends MSPs for 22 mandated crops and

fair and remunerative price

(FRP) for sugarcane.

CACP is an attached office of the Ministry of Agriculture and Farmers Welfare.

The mandated crops include 14 crops of the kharif season, 6 rabi crops and 2 other commercial crops.

The MSPs of

toria and de-husked coconut

are fixed on the basis of the MSPs of

rapeseed/mustard and copra

, respectively.
How does CACP fix MSP?
It takes into account: 

Supply and demand situation for the commodity

Market price trends (domestic and global) 

Implications for consumers (inflation)

Environment (soil and water use) 

Terms of trade between agriculture and non-agriculture sectors.
Significance of MSP Hike
Focus on nutri-rich cereals will incentivise its production in the areas where rice-wheat cannot be grown 

Realigned MSPs in favour of oilseeds, pulses and coarse cereals will encourage farmers to shift production towards these crops.
Issues with Hike
Modest increase as compared to cultivation costs and inflation

Absence of assured procurement leading to no incentive to cultivate crops.
Related articles:
MSP — the factoids versus the facts
New Agriculture Bills and opposition to it
---
Part of: GS Prelims and GS III – Economy
In news
After remaining stagnant for the past three years, the

export

of agriculture and allied products during 2020-21

jumped

to $ 41.25 billion, indicating an

increase of 17.34%.
Largest markets for India's agriculture products:

USA, China, Bangladesh, UAE, Vietnam, Saudi Arabia, Indonesia, Nepal, Iran and Malaysia.

Key agricultural commodities exported:

Marine products, rice, buffalo meat, spices etc.

The organic exports during 2020-21 registered a growth of 50.94%.

Organic exports include:

Oil cake/ meals, oil seeds, cereals and millets, spices and condiments, tea, medicinal plant products, dry fruits, sugar, pulses, coffee etc. 
The growth is attributed mainly to:
Opportunities offered due to Covid-19 offered like sharp rise in global commodity prices. 

Various programmes emerging from Agriculture Export Policy, 2018

Improved market access

: India has recently gained market access for pomegranate in Australia; mango and basmati rice in Argentina 

Capturing of new markets in foriegn countries

Adherence to European Union norms 

GI tag to domestic products for recognition in international market
---
Miscellaneous
EnVision MISSION
European Space Agency (ESA) announced that it has selected

EnVision

as its next orbiter that will

visit Venus

sometime in the

2030s

.
Once launched on an Ariane 6 rocket, the spacecraft will take about 15 months to reach Venus and will take 16 more months to achieve orbit circularisation.

The spacecraft will carry a range of instruments to study the planet's atmosphere and surface, monitor trace gases in the atmosphere and analyse its surface composition. 

A radar provided by NASA will help to image and map the surface.

Core of the ESA's mission will be to find out how Earth and Venus evolved so differently from each other considering that they are roughly of the same size and composition.

Recently, NASA has selected

two missions

–

DAVINCI+

and

VERITAS

to the

planet Venus

.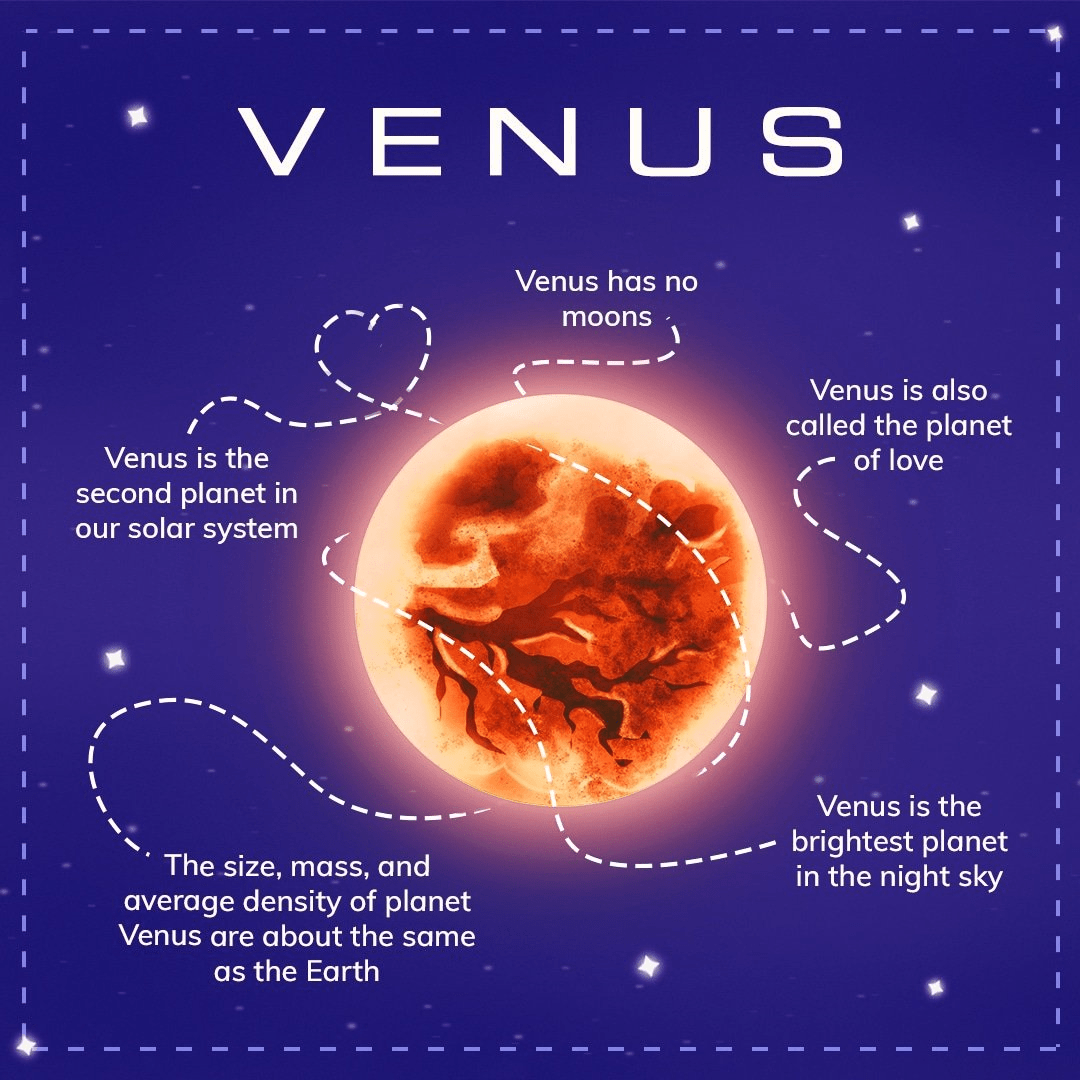 ---
(Mains Focus)
---
GOVERNANCE/ HEALTH
Topic:

GS-2: Government policies and interventions for development in various sectors and issues arising out of their design and implementation.
GS-2: Issues related to Health & Governance
Context: The fact that India faced a severe second wave of infections, which overwhelmed the health infrastructure, has underlined the importance of preparing well for the third wave.
Here are five things that must be done to reduce the impact of a possible third wave of Covid-19 infections.
Increase Vaccination Pace
The pace of vaccinations will matter the most in determining whether or not there is a nation-wide third wave. 

Therefore, government needs to increase the pace of vaccination.
Testing facilities need to be expanded
Testing in time and isolating infected patients is the key to containment of Covid-19 infections.

31 out of the 735 districts in the country had no sample collection centre. 99 had just one collection centre. Clearly, this needs to change, if the pandemic has to be monitored better
People, especially the poor, need to be encouraged to seek medical advice
Lack of health facilities in proximity and affordability are reasons for not seeking medical advice among the poor. 

One of the biggest reason for not taking medical advice for treatment across classes is the ailment not being considered serious.

There needs to be behavioural change when it comes to suspected patients seeking early testing and treatment as Covid-19 begins with common symptoms such as fever and cold.
Acknowledge the financial burden of Covid-19 hospital admissions
An average Covid-19 hospitalisation case is likely to cost much more than ₹50,000.

Providing certain help from government side like soft loans from banks for COVID hospitalisation expenses will go a long way in preparing for third wave.
Expanding health insurance cover will help
Over three-fourth of hospitalisation cases in India involved individuals who were not covered by a health expenditure insurance or scheme, according to the 2017-18 NSO survey.

The

Pradhan Mantri Jan Aarogya Yojana (PM-JAY

) which was rolled out in 2018 needs to expanded and modified to suit the needs of Pandemic times.
Connecting the dots:
---
SCIENCE & TECH/ INTERNATIONAL
Topic:

GS-3: Science and Technology- developments and their applications and effects in everyday life

 
About
Polar-Areas Stellar-Imaging in Polarisation High-Accuracy Experiment (PASIPHAE) is an international collaborative sky surveying project. 

The project has been funded by the world's leading institutions from USA, Norway, South Africa and Private foundations.

Scientists aim to

study the polarisation in the light

coming from millions of stars.

The survey will use two high-tech optical polarimeters to observe the northern and southern skies, simultaneously.

It will focus on capturing

starlight polarisation of very faint stars

that are so far away that polarisation signals from there have not been systematically studied. 

The distances to these stars will be obtained from measurements of the GAIA satellite (of European Space Agency)

By combining these data, astronomers can create a 3-Dimensional model of the distribution of the dust and magnetic field structure of the galaxy using a novel polarimeter instrument known as WALOP (Wide Area Linear Optical Polarimeter).
What is WALOP?
Wide Area Linear Optical Polarimeter (WALOP) is an instrument, when mounted on two small optical telescopes, that will be used to detect polarised light signals emerging from the stars along high galactic latitudes.

A WALOP each will be mounted on the 1.3-metre Skinakas Observatory, Crete (Greek islands), and on the 1-metre telescope of the South African Astronomical Observatory located in Sutherland.

Once built, they will be unique instruments offering the widest ever field of view of the sky in polarimetry.

In simple terms, the images will simultaneously have the finest of details of a star along with its panoramic background.

200 kg weighing WALOP will be capable of observing hundreds of stars concurrently present both in the northern and the southern skies 
Why is PASIPHAE important?
Since its birth

about 14 billion years ago

, the universe has been constantly expanding, as evidenced by the presence of

Cosmic Microwave Background

(CMB) radiation which fills the universe.

Immediately after its birth, the universe went through

a short inflationary phase

during which it expanded at a very high rate, before it slowed down and reached the current rate. 

However, so far, there have only been theories and indirect evidence of inflation associated with the early universe.

A definitive consequence of the inflationary phase is that a tiny fraction of the CMB radiation should have its imprints in the form of a

specific kind of polarisation

(known scientifically as B-mode signal).

All previous attempts to detect this signal met with failure mainly due to the difficulty posed by our galaxy, the Milky Way, which emits copious amounts of polarised radiation.

Besides, it contains a lot of dust clouds that are present in the form of clusters. When starlight passes through these dust clouds, they get scattered and polarised.

It is like trying to see faint stars in the sky during daytime. The galactic emission is so bright that the polarisation signal of CMB radiation is lost.

The mysteries surrounding the origin of the universe can be unravelled with the help of insights provided by PASIPHAE
Connecting the dots:
---
(TEST YOUR KNOWLEDGE)
---
Model questions: (You can now post your answers in comment section)
Note:
Correct answers of today's questions will be provided in next day's DNA section. Kindly refer to it and update your answers.

Comments Up-voted by IASbaba are also the "correct answers".
Q.1 EnVision Mission is European Space Agency (ESA)'s mission to which of the following? 
Jupiter

Moon

Venus

Arctic Pole
---
Q.2 Consider the following statements:
CACP is an attached office of the Ministry of Fertilisers.

The MSPs of toria and de-husked coconut are fixed on the basis of the MSPs of rapeseed/mustard and copra
Which of the above is or are correct 
1 only 

2 only 

Both 1 and 2 

Neither 1 nor 2 
---
ANSWERS FOR 12th June 2021 TEST YOUR KNOWLEDGE (TYK)
---
Must Read
On economy's bleak prospects:
On Cyber-security:
On Child Labour:
For a dedicated peer group, Motivation & Quick updates, Join our official telegram channel – https://t.me/IASbabaOfficialAccount
Subscribe to our YouTube Channel HERE to watch Explainer Videos, Strategy Sessions, Toppers Talks & many more…