---
(PRELIMS & MAINS Focus)
---
Chilka lake
Syllabus
Prelims – Environment and Ecology
Context: Chilka lake in Odisha, Asia's biggest brackish water lagoon, saw an increase in the number of migratory birds this winter compared to the previous year.
About Chilka lake:
Chilka Lake is Asia's biggest inland saltwater lagoon situated near Satapada in Odisha.
Located at the mouth of the Daya River, Chilka Lake is the largest coastal lagoon in India and also the second largest saltwater lagoon in the world after the New Caledonian barrier reef in New Caledonia.
The lake is studded with small islands including the most charming Honeymoon Island and the Breakfast Island.
The lake is an ecosystem with large fishery resources. It sustains more than 150,000 fisher folk living in 132 villages on the shore and Islands.
In 1981, Chilka Lake was designated the first Indian wetland of international importance under the Ramsar Convention.
The lake also acts as one of the most supportive ecosystems in the name of Chilka Lake Sanctuary.
It is the largest wintering ground for migratory birds on the Indian sub-continent.
Birds from the Caspian Sea, Lake Baikal, Aral Sea and other remote parts of Russia, Kirghiz steppes of Mongolia, Central and Southeast Asia, Ladakh and Himalayas come here.
White bellied sea eagles, Graylag Geese, Purple Moorhen, Jacana, Herons and Flamingos are among the many species which make the lake a bird watcher's delight.
Chilika in fact, is home to one of the world's largest breeding colonies of Flamingos.
Being richly famous for the presence of aquatic wildlife, Chilika Lake sanctuary also houses Irrawaddy dolphins which are different from the other dolphins as their colour and dorsal fin being less prominent.
Apart from the avifaunal species, the region also highlights varied wild animals such as Blackbuck, Golden Jackals, Spotted Deer and Hyenas.
One of the most famous tourist attractions near Chilika Wildlife Sanctuary is Kalijai Temple, devoted to Goddess Kalijai. Makar Sankranti is celebrated with great pomp and cheer at the temple that attracts numerous travelers and devotees.
Top Attractions in Chilika
Nalabana bird sanctuary
Situated in the heart of Chilika, Nalabana Island deserves a special mention since it is a prime refuge point for thousands of resident and migratory birds.
It got the status of a sanctuary in 1987 and specially acts as a treat for the bird-watchers during winter season.
Kalijai Temple
Island of Goddess Kalijai is the most frequent spot for tourists. The island is famous as a centre of religious worship due to the temple of Kalijai. There is a story behind the place which is centred around an innocent girl called "Kalijai" who got married and was going by boat along with her in-laws through this lake.
Satapada
Satapada is the ultimate place to watch Irrawaddy dolphins.
Beacon Island
This island is an architectural marvel with a conical pillar and a small room constructed on the submerged mass of rock in the Rambha bay near Ghantasila hill.
The pillar was constructed to put a light on the top.
The water spread around the Beacon Island is very charming, surrounded by the Eastern Ghat.
Source:  DownToEarth
Previous Year Questions
Q.1) Consider the following pairs:
Wetland/Lake:                      Location
Hokera Wetland                   Punjab
Renuka Wetland               Himachal Pradesh
Rudrasagar Lake                   Tripura
Sasthamkotta                     Tamil Nadu
How many pairs given above are correctly matched? (2022)
Only one pair
Only two pairs
Only three pairs
All four pairs
Q.2) Which one of the following is a filter feeder? (2021)
Catfish
Octopus
Oyster
Pelican
---
Sagol Kangjei
Syllabus
Prelims – Art and Culture
Context: Recently Union Home Minister  Inaugurated,  122-foot-tall statue of a polo player astride a Manipur Pony in Imphal. It is believed that Sagol Kangjei, the modern-day Polo game originated in Manipur.
About Sagol Kangjei: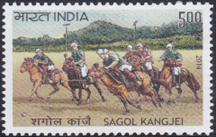 It is a sport indigenous to Manipur, in which players ride horses, specifically the Manipur Ponies, which are referenced in records dating back to the 14th century.
The sport originated in Manipur and is associated with ancient manuscripts like Kangjeirol.
Even festivals in Manipur such as Lai Haraoba Festival shows a play sequence in which Maibi (priestess) with a polo stick in hand goes out in search of a bride.
There are no goalposts in traditional form as the players scores a point by hitting the ball out of the field.
About the Manipur Pony: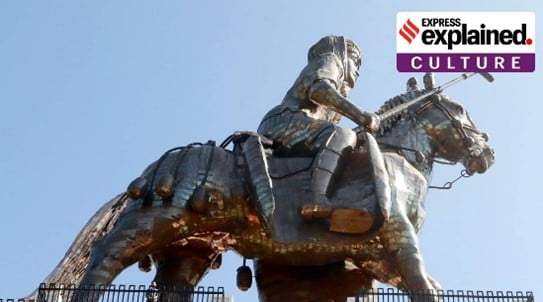 The Manipur Pony is one of five recognised equine breeds of India, and has a powerful cultural significance for Manipuri society.
The Marjing Polo Complex has been developed as a way to conserve the Manipur Pony.
One source stated Tibetan ponies as its ancestors while another source stated its origin to be a cross between Mongolian wild horse and Arabian.
In some manuscripts, it is referred to as Mangal-sa or Mongolian animal.
In Manipuri mythology, the Manipuri pony was regarded to have descended from "Samadon Ayangba" the winged steed of Lord Margjing, one of the guardian deities of Manipur.
The 17th Quinquennial Livestock Census 2003 had recorded 1,898 Manipur Ponies;
The number fell to 1,101 in the 19th Quinquennial Livestock Census in 2012.
In 2014, it was found difficult to count even 500.
Source:  Indian Express
Previous Year Questions
Q.1) Consider the following statements in respect of the Laureus World Sports Award which was instituted in the year 2000:
American golfer Tiger Woods was the first winner of this award
The award was received by Formula One players so far.
Roger Federer received this award the maximum number of times compared to others.
Which of the above statements is/are correct? (2021)
1 and 2 only
2 and 3 only
1 and 3 only
1, 2 and 3
Q.2) Consider the following statements in respect of the 32nd Summer Olympics:
The official motto for this Olympics is 'A New World'.
Sport Climbing, Surfing, Skateboarding, Karate and Baseball are included in this Olympics.
Which of the above statements is/are correct? (2021)
1 only
2 only
Both 1 and 2
Neither 1 and 2
Q.3) Consider the following statements in respect of the ICC World Test Championship:
The finalists were decided by the number of matches they won.
New Zealand was ranked ahead of England because it won more matches than England.
Which of the above statements is/are correct? (2021)
1 only
2 only
Both 1 and 2
Neither 1 and 2
---
Liquified Natural Gas
Syllabus
Context: The EU is weaning itself off piped Russian gas by rapidly expanding imports of liquified natural gas, much of it fracked in the US.
About Liquified Natural Gas:
Natural gas is a fossil energy source that formed deep beneath the earth's surface. Natural gas contains different compounds.
The largest component of natural gas is methane, a compound with one carbon atom and four hydrogen atoms (CH4).
Liquefied natural gas (LNG) is natural gas that has been cooled to a liquid state, at about -260° Fahrenheit (161 degrees Celsius), for shipping and storage.
The volume of natural gas in its liquid state is about 600 times smaller than its volume in its gaseous state. This process makes it possible to transport natural gas to places where pipelines do not reach.
Significance of LNG:
Energy efficient: Natural gas produces more energy than any of the fossil fuels in terms of calorific value.
Cleaner fuel: Natural gas is a superior fuel as compared with coal and other liquid fuels; being an environment-friendly, safer and cheaper fuel.
Emission commitments: India made a commitment to COP-21 Paris Convention in December 2015 that by 2030, it would reduce carbon emission by 33%-35% of 2005 levels.
Diverse applications: Natural gas can be used as domestic kitchen fuel, fuel for the transport sector as well as a fuel for fertilizer industries and commercial units.
Source: Indian Express
---
Arab Spring
Syllabus
Prelims – International Relations
Context: K.P. Fabian's newly launched book, 'The Arab Spring That Was and Wasn't' was seen in the news recently.
About Arab Spring: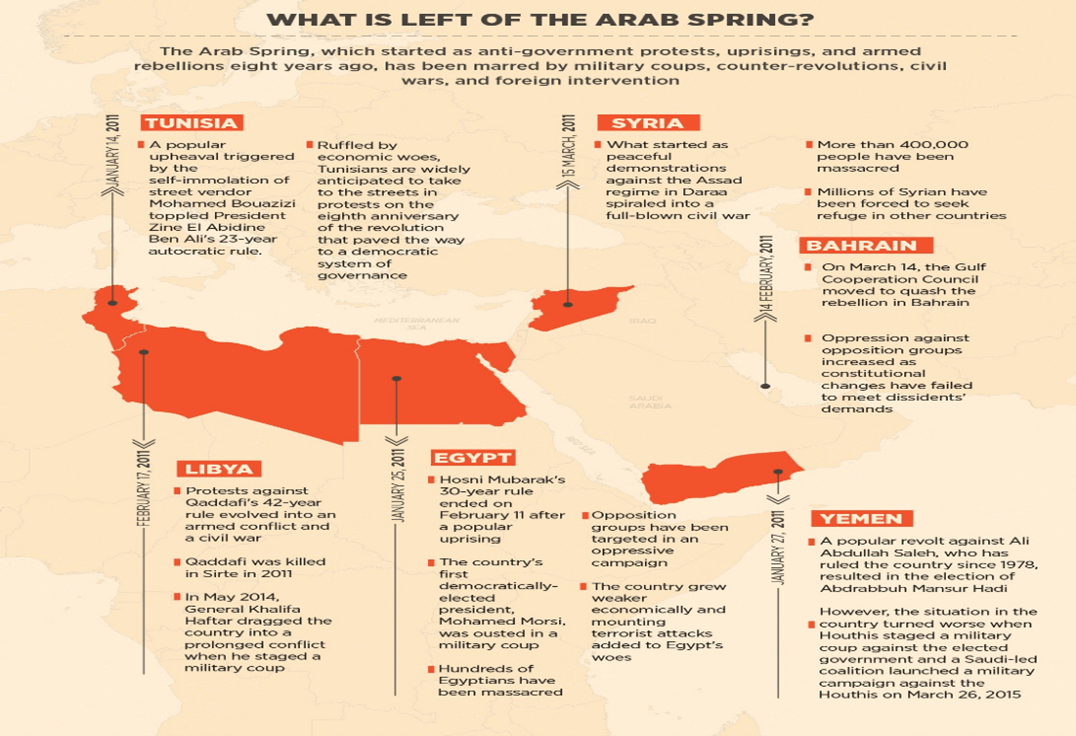 The Arab Spring was a series of pro-democracy uprisings that enveloped several largely Muslim countries, including Tunisia, Morocco, Syria, Libya, Egypt and Bahrain.
The events in these nations generally began in the spring of 2011, which led to the name.

However, the political and social impact of these popular uprisings remains significant today, years after many of them ended.

When protests broke out in Tunisia in late 2010 and spread to other countries, there were hopes that the Arab world was in for massive changes.
The expectation was that in countries where people rose, such as Tunisia, Egypt, Yemen, Libya, Bahrain and Syria, the old autocracies would be replaced with new democracies.
But Tunisia is the only country where the revolutionaries outwitted the counter-revolutionaries.

They overthrew Zine El Abidine Ben Ali's dictatorship, and the country transitioned to a multi-party democracy.

But except Tunisia, the country-specific stories of the Arab uprising were tragic.
Source: Indian Express
---
Sunni Dam Hydro Electric Project
Syllabus
Context: Cabinet Committee on Economic Affairs recently has approved an investment of Rs 2,614 crore for 382 MW Sunni Dam Hydro Electric Project in Shimla and Mandi districts.
About the project:
It is a run of the river type development proposed to harness the hydel potential of river Satluj.
It aims to provide various benefits to local suppliers/ local enterprises/MSMEs.
It is part of the Luhri project, which is designed to comprise three hydropower dams;

Luhri Stage-I (210 MW),
Luhri Stage-II (163 MW), and
Sunni dam (382 MW).

It will be governed by Indus water Treaty signed between India and Pakistan in 1960.
This is because the project lies in Satluj basin, which is a part of Indus Basin.
Its objective to produce as much energy as possible, with minimum cost and fewer negative impacts on the environment.
Benefits of the project:
It will reduce carbon dioxide emissions by 1.1 Million tons annually
Encourage entrepreneurship opportunities
Promote employment and socio-economic development of the region.
Aid in fulfilling peak electricity demand and the growing energy deficit in the Northern Region.
Source: NewsOnAir
Previous Year Questions
Q.1) Consider the following pairs:
Reservoirs        :        States
Ghataprabha :        Telangana
Gandhi Sagar :      Madhya Pradesh
Indira Sagar :        Andhra Pradesh
Maithon :               Chhattisgarh
How many pairs given above are not correctly matched? (2022)
Only one pair
Only two pairs
Only three pairs
All four pairs
---
Cloud Forest Bond
Syllabus
In News:  According to a new report, Cloud Forest Assets Financing is a Valuable Nature-Based Solution released by Earth Security – a global nature-based asset management advisory firm.
The report is aimed at three stakeholders – national governments, non-profits and communities.
About cloud forests: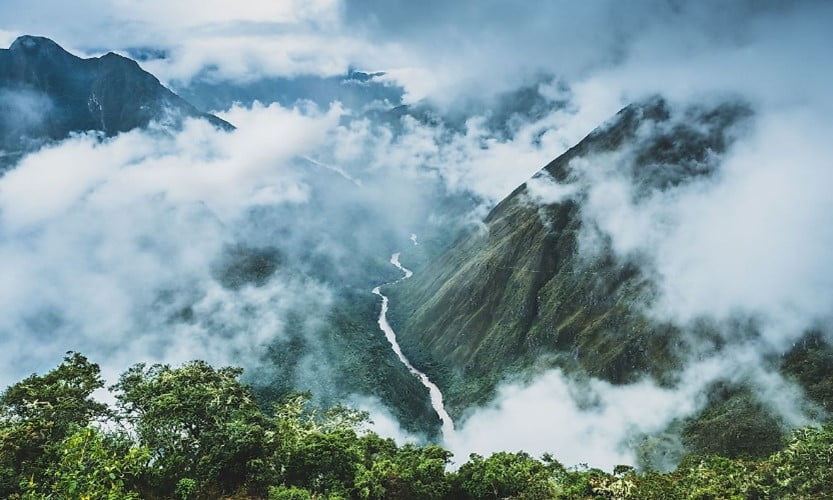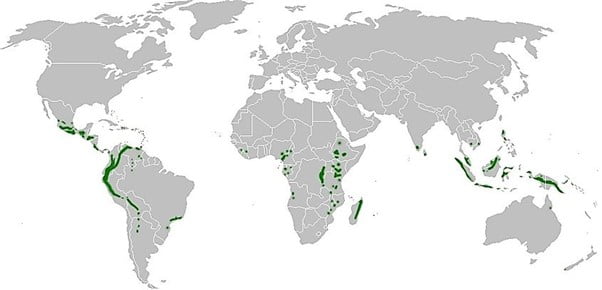 Cloud Forests are montane rainforests
They refer to the vegetation of tropical mountainous regions where there is heavy rainfall and persistent condensation resulting from the cooling of the moisture being pushed upwards by the mountains.
They are usually characterized by a persistent, frequent and seasonal low-lying layer of mist and cloud cover usually at the canopy level.
Cloud forests are rare since the exceptional conditions that create these forests are only found in tropical areas with tall mountains.
Due to their unique characteristics, cloud forests are usually found along the sides of the mountains at elevations of between 3000 and 10000 feet but as low as 1650 feet in the Tropics between coordinates 23°N and 23°S.
Only 1% of the global woodlands are considered as cloud forests following a decline from 11% in the 1970s due to interferences by human activities and global warming.
Just 25 countries hold 90 per cent of the world's cloud forests
These twenty-five countries are Indonesia, Tanzania, Democratic Republic of Congo, Colombia, Peru, Venezuela, Mexico, Papua New Guinea, Brazil, Ethiopia, Ecuador, Cameroon, Bolivia, China, Laos, Kenya, Malaysia, Angola, Uganda, Madagascar, Philippines, Gabon, Vietnam, Republic of Congo and Myanmar.
Significance:
Their hydrological function is of existential value to millions of people living downstream.
They capture moisture from the air, providing fresh and clean water to people and industries below.
These 25 countries have around 979 hydropower dams and around half of them use water from the cloud forest.
The total value of hydroelectricity that currently depends on cloud-affected forests across these 25 countries is estimated to be $118 billion over 10 years. This will increase to $246 billion when new hydropower plants that are being developed become operational.
Cloud forest bonds:
Cloud Forest Bond will incentivise governments to protect their cloud forests — forests that are on top tropical mountains, largely shrouded in mist.
Cloud forest bonds will provide governments with financial actors like philanthropy, public finance and private investment to capture the economic value of the ecosystem services of the cloud forests.
Such a tool will encourage carbon storage and provide funding to set up sovereign-level carbon finance schemes as well as payments for ecosystem services
The report proposes to mobilise financing for cloud forest protection through payments schemes under which hydropower projects and other industrial water users benefiting from cloud forests pay for this service.
While these investments must conform to rigorous social and environmental impact safeguards, ensuring the protection of these forests upstream should be included as a risk management priority for investors, project developers and policy-makers.
The Cloud Forest Bonds will allow the developing countries to improve their debt position and fund the creation of new, long-term income streams from services provided by nature.
These bonds can be in the form of new bond issuances, debt-swaps and results-based financing instruments, which are matched to the circumstances of each of the twenty-five countries.
Forest protection is highest where land ownership rights of indigenous peoples and local communities are fully recognised and exercised – by providing a fair share of the benefits from forest carbon and water revenues
A Cloud Forest 25 (CF25) Investment Initiative to establish a collective of all 25 countries that have high cloud forest to accelerate the international application of market templates and aggregate the blended finance and data needed to achieve solutions at scale.
Source: DTE
---
Dwarf boa
Syllabus
In News: A new species of dwarf boa has been discovered in the upper Amazon basin, reported a paper published in the journal European Journal of Taxonomy.
Dwarf Boa: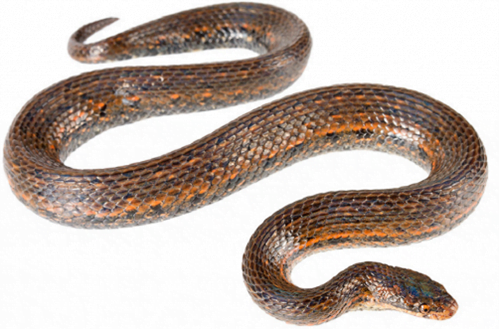 The snake from the Tropidophiidae family was found in the cloud forest in northeastern Ecuador and was up to 20 centimetres long.
Tropidophis cacuangoae can be identified from other reptiles in the same genus based on its external features and bone structure.
Its colouring is primarily light brown with darker brown or black blotches — similar to a boa constrictor.
The species inhabits eastern tropical piedmont and lower evergreen montane forests in the Amazon tropical rainforest biome
It is suspected to be an Ecuadorian endemic.
Both specimens were found within 50 kilometres of each other — Colonso Chalupas national reserve and in the private Sumak Kawsay park.
The species is unusual for having a "vestigial pelvis", which is characteristic of primitive snakes.
This could be evidence that snakes descended from lizards that lost their limbs over millions of years.
The snake's name honours Dolores Cacuango, an early 20th-century pioneer in the fight for indigenous and farmers' rights in Ecuador.
The discovery of T cacuangoae demonstrates that small and cryptic vertebrates can undergo large periods of time without being detected.
The discovery of this new species highlights a critical need to accelerate research in remote areas where information gaps remain but are suspected of harbouring high biodiversity and are severely threatened by human impacts
Source: DTE
Previous Year Question
Q.1) Consider the following statements: (2019)
Some species of turtles are herbivores.
Some species of fish are herbivores.
Some species of marine mammals are herbivores.
Some species of snakes viviparous.
Which of the statements given above arc correct?
1 and 3 only
2, 3 and 4 only
2 and 4 only
1, 2, 3 and 4
---
'MV Ganga Vilas'
Syllabus
In News: Prime Minister Narendra Modi will flag off the 'MV Ganga Vilas' from Varanasi in Uttar Pradesh.
MV Ganga Vilas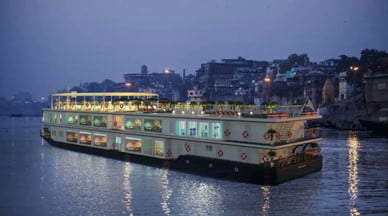 It is the world's longest river cruise.
The luxury cruise will cover more than 3,200 kilometres across 27 river systems in five States in India and Bangladesh.
The MV Ganga Vilas cruise is curated to bring out the best of the country to be showcased to the world.
The 51 days cruise is planned with visits to 50 tourist spots including World Heritage Sights, National Parks, river Ghats, and major cities like Patna in Bihar, Sahib Ganj in Jharkhand, Kolkata in West Bengal, Dhaka in Bangladesh and Guwahati in Assam.
The MV Ganga Vilas vessel is 62 meters in length, 12 meters in width.
It has three decks, 18 suites on board with a capacity of 36 tourists, with all the amenities to provide a memorable and luxurious experience for the tourists.
The ship is equipped with pollution-free mechanisms and noise control technologies.
The maiden voyage of MV Ganga Vilas will witness 32 tourists from Switzerland relishing the Varanasi to Dibrugarh journey.
The development of this sector would generate employment opportunities in the hinterland. The river tourism circuits will be developed and integrated with the existing tourism circuits for maximum exposure and rapid development of this sector in the country.
Source: News on air
---
Parshuram Kund Festival
Syllabus
Prelims – Art and Culture
Parshuram Kund Festival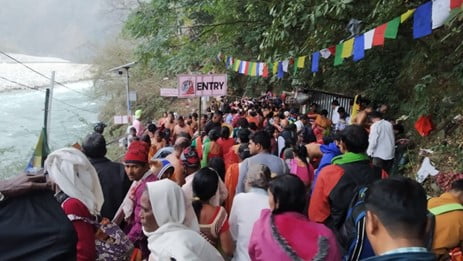 Also known as The Kumbh of Northeast
Parshuram Kund Mela is an annual religious fair which is celebrated near Parshuram Kund, which is based at nearly 3 miles from the north-eastern portion of Tezu, Arunachal Pradesh which is the district headquarters of the district of Lohit in the Indian state of Arunachal Pradesh.
It is believed that a dip in the holy water of Parshuram Kund washes away all the sins.
Parashuram Kund is situated within the Kamlang Reserve Forest area.
This place on the Lohit River carries a strong mythological link with the legend of Parshurama, a Hindu sage.
According to the legend, sage Parsurama washed away his sin of matricide in the waters of the Lohit river at Bramhakund.
Each year thousands of pilgrims from all over the country congregate on Makar Sankranti day, to wash away their sins. A fair (mela) is held during this period.
On Paush sankranti, a Parshuram Mela is held near this place on 4th January every year, which is attended by innumerable saints and devotees from across the nation, despite the severe cold.
The Kund is surrounded by dense forest of Ruddraksha trees, the fruit of which is considered sacred to Hindu ascetics as well as general believers of the faith.
This place on the Lohit River carries a strong mythological link with the Kalika Purana, the Srimad Bhagavat and the Mahabharata
Source PIB
Previous Year Question
Q.1) Consider the following pairs: (2018)
Tradition                                        State
1. Chapchar Kut Festival   —           Mizoram
Khongjom Parba ballad —              Manipur
3. Thang-Ta Dance           —             Sikkim
Which of the pairs given above is/are correct?
1 only
1 and 2
1 and 3
2 and 3
---
UGC's Draft Regulations for Foreign Universities
Syllabus
Context: Recently, the University Grants Commission (UGC) released draft regulations to allow foreign universities to enter India.
The draft regulations of the UGC on Setting up and Operation of Campuses of Foreign Higher Educational Institutions in India 2023 pave the way for the entry of foreign universities into the groves of higher education in the country.
About UGC:
It is charged with coordination, determination and maintenance of standards of higher education.
It provides recognition to universities in India, and disburses funds to such recognized universities and colleges.
Previously, UGC was formed in 1946 to oversee the work of the three Central Universities of Aligarh, Banaras and, Delhi.
In 1947, the Committee was entrusted with the responsibility of dealing with all the then existing Universities.
After independence, the University Education Commission was set up in 1948 under the Chairmanship of S. Radhakrishnan and it recommended that the UGC be reconstituted on the general model of the University Grants Commission of the United Kingdom.
The UGC was however, formally established in November 1956, by an Act of Parliament as a statutory body of the Government of India.
Key highlights of the draft regulations: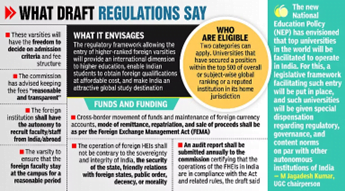 Eligibility Criteria:
The UGC draft regulations-2023 have "top 500 foreign universities" and the ranking will be decided by the UGC "from time to time".
In NEP-2020, only the top-100 QS ranking universities could establish their branch campuses in India to provide quality higher education to Indian students who aspire to gain foreign degrees.
The draft regulations-2023 set another criterion for a branch campus to be opened up in India that "the applicant should be a reputed institution in its home jurisdiction".
Fee Structure:
The draft regulations-2023 allow foreign higher educational institutions to decide a fee structure that is "transparent and reasonable".
Foreign higher educational institutions now have the freedom to decide "qualifications, salary structure, and other conditions of service for appointing faculty and staff".
Physical Infrastructure:
It states that "The Foreign Higher Educational Institutions should arrange for adequate physical infrastructure".
No Equivalence Requirement:
All Indian students with foreign degrees are required to get an equivalence certificate from the Association of Indian Universities.
The draft regulations-2023 waive off equivalence requirement for the degrees granted by the foreign branch campuses in India.
Safeguards for Indian Students:
The draft states that the UGC will have the right to inspect the campuses at any time.
Campuses will not be outside the purview of anti-ragging and other criminal laws.
Repatriation of Profits:
The draft regulations-2023 allow for smooth repatriation of profits earned by the foreign branch campuses under the rules and regulations of the Foreign Exchange Management Act (FEMA) 1999.
The draft regulations also require the foreign universities to submit audit reports and annual reports to the UGC "certifying that [their] operations…in India are in compliance with FEMA 1999" and other relevant government policies.
Restrictive Instructions:
Foreign Higher Educational Institutions shall not offer any such programme of study which jeopardises the national interest of India or the standards of higher education in India.
The operation of Foreign Higher Educational Institutions shall not be contrary to the sovereignty and integrity of India, the security of the State, friendly relations with foreign States, public order, decency, or morality.
The UGC shall impose a penalty and/ or suspend/ withdraw its approval at any time if the university's "activities or academic programmes are against the interest of India".
National Education Policy view about Foreign universities:
The National Education Policy [NEP], 2020, has envisioned that top universities in the world will be facilitated to operate in India.
A legislative framework facilitating such entry should be brought by the Government.
Foreign universities will be given special dispensation regarding regulatory, governance, and content norms on par with other autonomous institutions of India.
Challenges associated with Draft Regulations:
Vague Criteria for Reputation: It is not clear how the UGC would determine the reputation of such foreign universities that do not appear in any world rankings but are considered "reputed" in their home country.
Issue of Accessibility: The draft guidelines gives foreign branch campuses in India an upper hand in deciding different fees for different programmes.

As a result, programmes with higher market value would be more expensive and not accessible to many students.

Determining Need for Scholarship: Although there is a provision for "full or partial need-based scholarships" to be provided by the FHEI (foreign higher educational institution) from funds such as endowment funds, alumni donations, tuition revenues, and other sources, determining "need" will be a challenging task.
Investment on Infrastructure: The provision for physical infrastructure would be problematic for foreign higher education institutions reluctant to go for major infrastructural investment and many would prefer to wait and watch for others to take the initiative.
Attracting Top Universities: It will ultimately depend on whether top universities find the Indian market attractive enough to invest in a branch campus in the country.

Surely the top 100 universities were not terribly keen to open their campuses in India.

Removal of Equivalence Certificate: After waiving off equivalence requirements, it would be difficult to ensure that the degrees offered by the foreign branch campuses would be accepted by the employers in the home countries of the campuses.
Restrictions on Faculty Members: The foreign faculty members may find it difficult to balance state policies, sensibilities and laissez-faire intellectual standpoint.

In days to come, this is going to be a major issue in the process of knowledge creation and transaction in India.
Way Ahead:
India is a young nation with an increasing need for higher education and an ever-increasing demand for foreign degrees. As committed in NEP-2020, India should cater to the needs of a large section of Indian society termed "Socio-Economically Disadvantaged Groups-SEDGs" that include women, transgenders, SCs, STs, OBCs, EWS, differently abled, migrants and geographically disadvantaged groups.
India should provide physical infrastructure to facilitate its strategy of internationalisation of higher education. The guidelines should not open floodgates for such foreign educational institutions whose sole objective is to only earn profit.
Source: Indian Express
---
India and Nepal relations
Syllabus
Mains – GS 2 International Relations
Context: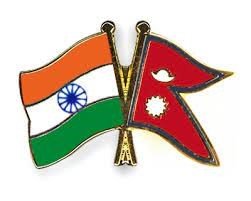 The electoral verdict in Nepal's recent elections reflected a clear emergence of voter preference for more responsive governance and upholding the aspirations of the youth and the disadvantaged.
It also reconfirmed the successful 'taking root' of democracy in the Himalayan country after great struggle, sacrifices and ideological adjustments across the political spectrum.
Between the two countries, now is the time for fresh thinking on economic recovery; bilateral cooperation; restructuring supply chains; human as well as conventional security; energy cooperation; people-to-people contacts; and the untapped potential for technology to accelerate inclusive growth, and soft power to maximise mutual advantage.
 Bilateral relationship:
India and Nepal share unique ties of friendship and cooperation characterized by an open border and deep-rooted people-to-people contacts of kinship and culture. There has been a long tradition of free movement of people across the border.
India's focus towards Nepal has been on non-partisan support for inclusive economic development, interdependence, communication links, people-to-people contacts, and building on the compulsive logic of economic complementarities, especially in hydropower where Nepal has huge but largely unexplored potential.
The extent of its linkages of history, geography, culture, religion, and economy with Nepal facilitate management of its security concerns within tolerable limits.
Economic:
India is the largest trading partner of Nepal and has a trade surplus with Nepal.
Total bilateral trade in 2018-19 reached INR 57,858 cr.
Nepal's main imports from India are petroleum products; motor vehicles and spare parts
Indian firms are among the largest investors in Nepal, accounting for more than 30% of the total approved foreign direct investments.
There are about 150 Indian ventures operating in Nepal
Agriculture: In 2018, the 'India-Nepal New Partnership in Agriculture' was launched with a focus on collaborative projects in agricultural research, development and education.
Water resource cooperation: A three-tier bilateral mechanism established in 2008, to discuss issues relating to cooperation in water resources, flood management, inundation and hydropower between the two countries, has been working well.
Defence and Security:
India has been assisting the Nepal Army (NA) in its modernisation by supplying equipment and providing training. .
Several defence personnel from Nepal Army attend training courses in various Indian Army training institutions.
The 'Indo-Nepal Battalion-level Joint Military Exercise SURYA KIRAN' is conducted alternately in India and in Nepal.
India and Nepal have been awarding each other's Army Chief with the honorary rank of General in recognition of the mutual harmonious relationship between the two armies.
 The Gorkha regiments: About 32,000 Gorkha Soldiers from Nepal are serving in the Indian Army.
Defence Wing of the Indian Embassy in Kathmandu arranges the disbursement of pensions and organise welfare programmes for re-training, rehabilitating and assisting ex-Gorkha soldiers and their families.
Connectivity and Development:
India has been assisting Nepal in development of border infrastructure through upgradation of 10 roads in the Terai area; development of cross-border rail links at Jogbani-Biratnagar, Jaynagar-Bardibas; and establishment of Integrated Check Posts at Birgunj, Biratnagar, Bhairahawa, and Nepalgunj.
The total economic assistance earmarked under 'Aid to Nepal' budget in FY 2019-20 was INR 1200 crore.
Further, in 2018 Nepal-Bharat Maitri Pashupati Dharmashala in Kathmandu was inaugrated.
Government of India has extended Lines of Credit of USD 1.65 billion for undertaking development of infrastructure, including post-earthquake reconstruction projects.
Energy:
India and Nepal have a Power Exchange Agreement since 1971 for meeting the power requirements in the border areas of the two countries, taking advantage of each other's transmission infrastructure.
India is currently supplying a total of about 600 MW of power to Nepal
The first high-capacity 400 kV Muzaffarpur (India) – Dhalkebar (Nepal) cross-border power transmission line, with GoI LoC funding of US$ 13.2 million for Nepal portion of the line, was completed in 2016.
An Agreement on 'Electric Power Trade, Cross-border Transmission Interconnection and Grid Connectivity' between India and Nepal was signed on 21 October 2014.
Joint Technical Team (JTT) was formed for preparation of a long-term integrated transmission plan covering projects up to 2035.
South Asia's first cross-border petroleum products pipeline, constructed and funded by Indian Oil Corporation Ltd., connecting Motihari in India to Amlekhgunj in Nepal was remotely inaugurated by the two Prime Ministers in 2019.
Education and Culture:
Around 6,00,000 Indians are living/domiciled in Nepal.
GoI provides around 3000 scholarships/seats annually to Nepalese nationals for various courses.
The B.P. Koirala India-Nepal Foundation was set up in 1991 to foster educational, cultural, scientific and technical cooperation and to promote mutual understanding and cooperation through sharing of knowledge and professional talents in academic pursuits and technical specialization.
The Swami Vivekananda Centre for Indian Culture was set up in Kathmandu in August 2007 to showcase the best of Indian culture.
The Nepal-Bharat Library was founded in 1951 in Kathmandu. It is regarded as the first foreign library in Nepal.
An Indian Citizens' Association (ICA) of Nepal was formed on 14 September 1990.
ICA is the only association of resident Indian citizens in Nepal and provides a platform for discussion on matters pertaining to the legitimate interest of resident Indians in Nepal and works for the protection of such interests.
Challenges:
Hung Parliament in the final results of the recent election created is a recipe for instability and frequent changes of government in the coming years.
This could easily translate into an inability to deal with the many daunting challenges confronting the country and the continuing unpredictability in the graph of India-Nepal cooperation.
China's interference in Nepal's polity to promote its own interests and to the detriment of India's interests such as unsuccessfully attempting to prod the left wing in the political spectrum to reunite.
Traditional irritants such as the 1950 India-Nepal Treaty of Peace and Friendship and the border issue need not be kept festering but should be sorted out in an open and transparent manner.
Solutions:
Mutual empathy: The will of the political class across party lines, bureaucracies, and civil society on either side of the border to understand what the world looks like from the other side.
Diverse but balanced and constructive approaches: will contribute to a clearer understanding of the past, better awareness of present trends, and new roadmaps for substantive upgrading of ties in the years to come.
New and innovative approaches: such as Nepalese yearn for a sense of equality and Indian respect for their identity.
Way forward:
Public opinion in Nepal is now alert to the reality of Chinese intentions, the risks of falling into a debt trap, and the limitations in terms of Chinese capacities in comparison to India's.
Nepal is a transforming country. India is a player on the global stage. The world itself is heading towards major transformations, with new challenges, changing priorities and boundless possibilities.
Source The hindu
---
Baba's Explainer – The millet mission
The millet mission
Syllabus
GS-3: Major crops-cropping patterns in various parts of the country, 
GS-2: Government policies and interventions for development in various sectors and issues arising out of their design and implementation.
Context: UN General Assembly adopted a resolution declaring 2023 the International Year of Millets, as proposed by India to the Food and Agriculture Organization (FAO).
---
Practice MCQs
Daily Practice MCQs
Q.1) Recently in news, 'Cloud Forest Bond' has been released by which of the following?
International Monetary Fund
World Bank
Global Environment Facility
Earth Security
Q.2) With reference to 'MV Ganga Vilas', consider the following statements?
It is the world's second longest river cruise.
It covers India exclusively.
Which of the following statements are correct?
1 only
2 only
Both 1 and 2
Neither 1 nor 2
Q.3) The Nalabana bird sanctuary often mentioned in news, is in
Andhra Pradesh
Bihar
Odisha
Karnataka
Comment the answers to the above questions in the comment section below!!
ANSWERS FOR ' 9th January 2023 – Daily Practice MCQs' will be updated along with tomorrow's Daily Current Affairs.st
---
ANSWERS FOR 7th January- Daily Practice MCQs
Answers- Daily Practice MCQs
Q.1) – c
Q.2) – c
Q.3) – a
For a dedicated peer group, Motivation & Quick updates, Join our official telegram channel – https://t.me/IASbabaOfficialAccount
Subscribe to our YouTube Channel HERE to watch Explainer Videos, Strategy Sessions, Toppers Talks & many more…